This post may easily be titled "More of the Same" as it is a continuation of two previous posts...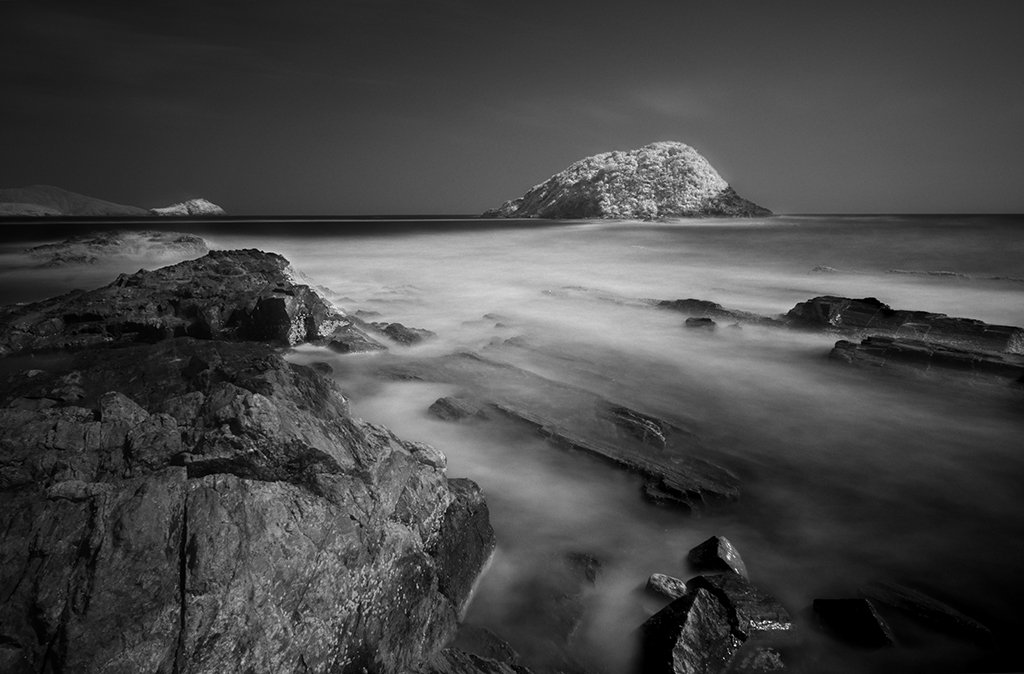 Xihu Island in Infrared - Fujifilm X-T2 with 14mm lens; AV:F8; TV:120sec

The first reference is a post of a week ago (
Long exposer photography using infrared
) where I mentioned that I sometimes use an 850nm infrared filter on my normal digital camera to create extra long exposure photos.
The second is a post 3 weeks ago about Xihu Island where I showed how a long exposure could simplify a scene to create more impact.
That same day at Xihu Island I also photographed the same scene using an 850nm infrared filter.
This scene works specifically well in monochrome as the infrared renders the sky darker than normal and the sun was hitting the green foliage of the island directly creating a good contrast against the darker sky.
In this photo, the focal point for me is the island while the "normal" long exposure let you focus more on the milky water.
This is my entry in this weeks #longexposurephotography hosted by @juliank