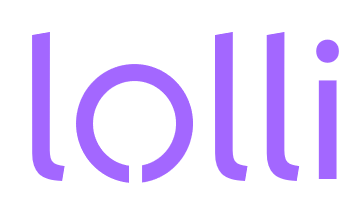 My first year on Steemit, I had a long running series called Unlocking the Power of Chrome. Every other day I would highlight a new and exciting Chrome extension for my readers.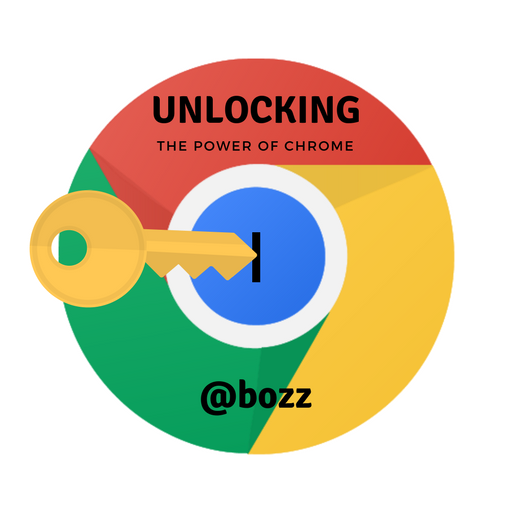 It only feels natural then that I should dust off that old logo and bring you another new and exciting Chrome Extension to check out.
The Lolli Chrome Extension is a fantastic way to earn cryptocurrency (Bitcoin) while you are shopping online.
I know personally I do a lot of shopping online, so why wouldn't I install Lolli, that way when I shop on one of their partner sites, I can earn Bitcoin too!
Lolli proudly states that they are partnered with over 500 top brands and when you use their extension you can earn up to thirty percent back in rewards.

Lolli can be installed from the Chrome Webstore here or you can visit their website to be directed to the Chrome Web Store
One of the first things I noticed when I installed the Chrome Extension a couple of days ago is the fact that it has earned a near five star rating. That is pretty impressive when it comes to extensions. There are a lot of them out there and many of them are bad. Having this high of a rating with more than a handful of reviews is a testament to Lolli's merit.
Installing the Chrome Extension is as simple as clicking "Add to Chrome" when you are on the Chrome Webstore page. Likewise once it is installed removing it is just as simple (why would you ever want to do that though!).

Once you have it installed, you will see the Lolli logo in your extension toolbar as shown above. I have a lot of Chrome Extensions installed, Lolli might be the only one that shows up for you if you have never installed any before now.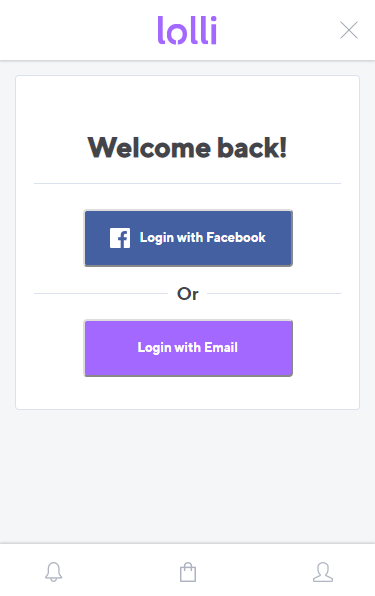 When you click on the Lolli logo for the first time in the extension toolbar you will be prompted to login. Personally, I chose to tie my Lolli account to an email account vs. my Facebook account, but it is really your preference.
Once you are logged in to Lolli, it will bring you to a landing page that I am going to share a screenshot of below. There is a lot of good information on this page and though I know you are probably excited to get shopping and earning Bitcoin, I encourage you to spend some time here.
They cover things like:
How to get started shopping
What to expect when you visit a retailers site
How to find the Bitcoin rewards you can expect from each retailer
How to be kept up to date with new Lolli offers via email and Facebook
Additionally, Lolli has a referral program that allows you to earn $5 in Bitcoin for every friend that uses your referral link to sign up.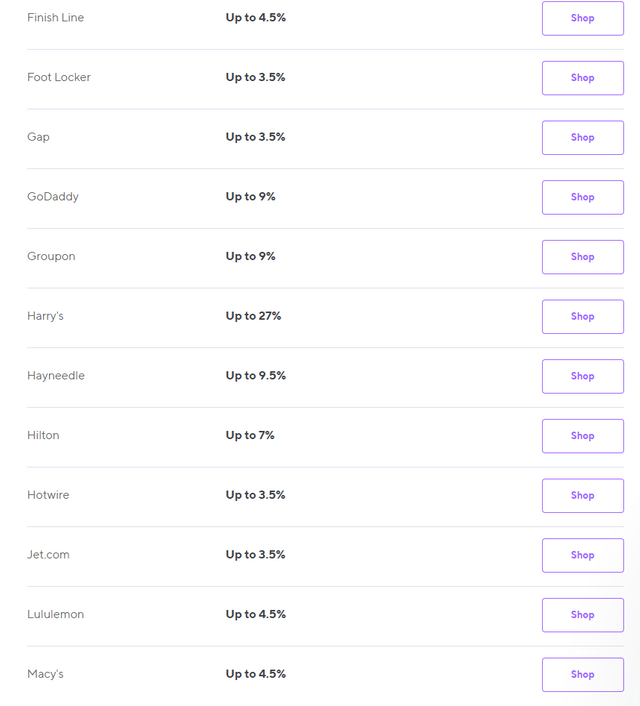 A quick browse through the participating stores will show you that some of the percentage returns can be quite lucrative. For example, I have never shopped at Harry's before, but being able to earn a 27% return in Bitcoin could be enough to make me start.
I know many times businesses that offer these kinds of rewards inflate the price of their goods to offset the return they are giving you. To test this with Lolli, I visited the Walmart store via the Lolli page and I also visited the store in another browser that doesn't have the Lolli Chrome Extension installed.
I am happy to report that each of the items I viewed show the exact same price whether I was in the Lolli enabled browser or the other one. That is a great sign in my opinion.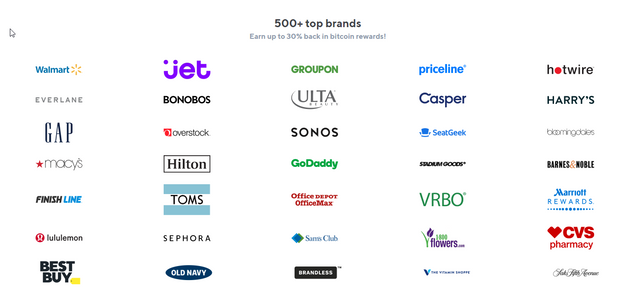 As of right now, my biggest issue with Lolli is just the fact that I do not shop at a lot of the stores they partner with. The fact that I can earn cryptocurrency by shopping at them might be enough to make me visit some in the future though. Lolli also states in their FAQ that they are adding new retail partners every day.
If they were ever able to create a partnership with Amazon at some point, that would probably be a game changer for me. I think we get packages from Amazon about once a week in our house.
After using the Chrome Extension and spending some time digging into their FAQ, I have come across some drawbacks to the service. I don't think they are anything that should keep you from using the service, but they are definitely things you should be aware of.
Rewards do not become available in your wallet right away, it takes 30-90 days for them to verify the purchse. This only makes sense that they would protect themselves from people buying products, getting the rewards, and then returning them.

If you transfer USD out of your wallet there is a $.25 fee. Bitcoin transfers are charged no additional fee beyond the miners' fees.

Lolli can not be used in conjuntion with other savings tools, it will negate your reward if you do.

There is only desktop browser functionality for Lolli at this time. This means no taking advantage of Lolli on your phone or tablet.

Lolli is currently only available to US and Candaian customers.
If you do any amount of shopping online or you are intersted in starting/increasing your cryptocurrency porfolio, visit the Chrome Webstore and install the Lolli Chrome Extension. I think you will be pleased with how easy it is to install and get your account setup. The Lolli extension is just another example of how blockchain technology can have a place in all aspects of our lives.