Translated from Orignal
India has signed an agreement to purchase the S-400 missile system that protects the air attack with Russia. India has started discussions with Russia to finalize the deal worth $ 39 billion.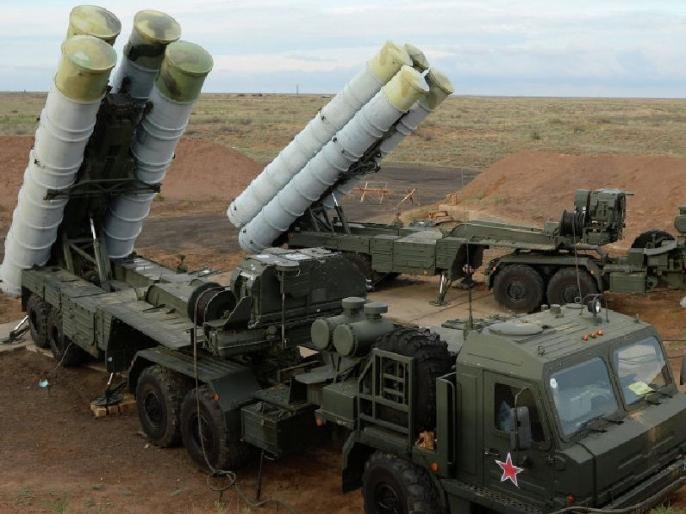 New Delhi: India has entered into an agreement with Russia to purchase air-to-air S-400 missile systems. India has started discussions with Russia to finalize the deal worth $ 39 billion. After the addition of the S-400 Triph Air Defense Missile System, India's air security will be strengthened. The feature of the S-400 missile is that the system will destroy enemy missiles, stealth fighter aircraft and spiders.
The S-400 missile can accurately distinguish any target that is flying at a distance of 30 kilometers in the 400 km range. This system allows India to ease the Chinese-Pakistan air attacks easily. India is in the process of securing this agreement in 2018-19 financial year. India will get the system two years after the final signature is signed. India will buy five S-400 systems from Russia and inter-sectoral ballistic missiles with cruise missiles can also be found.
After the agreement, India will receive all the five systems in the next four and a half years. After receiving the system, the defense ministry sources said that all the resilience of air safety in Asia will be changed. China has already bought the S-400 missile system from Russia. Russia has deployed the S-400 system in Crimea on the border with Ukraine.
Many countries of the world are interested in this missile, Turkey and Saudi Arabia will buy this system from Russia. In the event of war, India will benefit greatly from this system. S-400 can combat India's short-range Nasar missile missile. With the inclusion of the overall S-400, the air power of India will increase dramatically.