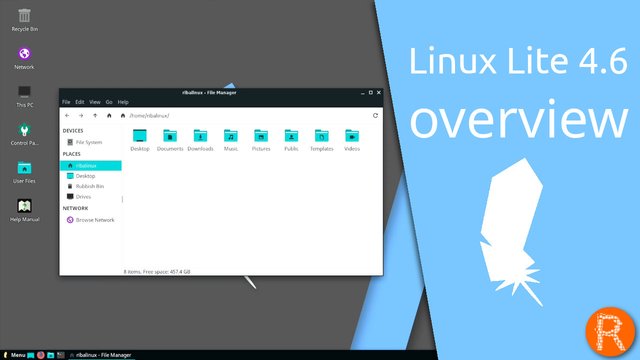 In this video, I am going to show an overview of Linux Lite 4.6 and some of the applications pre-installed.
#LinuxLite #linux #Xfce #opensource
https://brave.com/rib240 - Please use this link to download the Brave browser and support the channel!
Linux Lite is a beginner-friendly Linux distribution based on Ubuntu's long-term support (LTS) release and featuring the Xfce desktop. Linux Lite primarily targets Windows users. It aims to provide a complete set of applications to assist users with their everyday computing needs, including a full office suite, media players and other essential daily software.
Download
https://osdn.net/dl/linuxlite/linux-lite-4.6-64bit.iso
Home Page:
https://www.linuxliteos.com