Conte Merasa Chelsea Tak Layak Masuk Liga Champions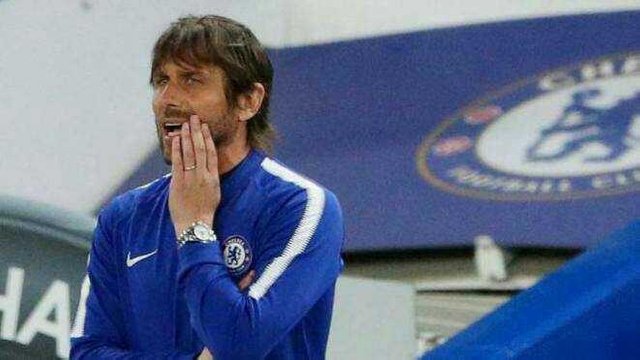 VIVA - A draw drawn Chelsea, when faced with Huddersfield Town, is clearly detrimental to Eden Hazard cs. The result is not maximized, making Chelsea's chances of entering the Champions League zone getting thinner and dependent on the results of other team matches.
Entering Huddersfield at Stamford Bridge in the 37th Premier League 2017/2018, West London fleet, capable of just a 1-1 draw on Thursday early morning WIB, May 10, 2018. This draw, did not change the position of Chelsea in the position to- 5 standings with a record of 70 points.
With these records, Chelsea still have a chance to appear in the Champions League next season. However, there are calculations that make the Blues enter the Champions League zone increasingly difficult.
Raihan Chelsea points earlier, it is only two points adrift of Liverpool who stands in fourth position. Thus, Chelsea and Liverpool are both required to win in the last fight. Chelsea meet Newcastle United, while Liverpool entertain Brighton and Hove Albion at Anfield.
If lost to Newcastle, Chelsea certainly did not qualify. If able to win over Newcastle, while Liverpool draw, Chelsea also did not qualify. So, full points must be achieved troops Antonio Conte. Therefore, the fate of Chelsea qualify for the Champions League is very dependent with the results achieved by Liverpool.
However, Conte says he thinks realistically. With so many points wasted, Conte feels Chelsea deserved to miss the Champions League zone. Apparently, this Italian manager knows very well if, Liverpool also will not want to throw a chance to qualify for the Champions League next season. Because, this season, Juergen Klopp troops able to penetrate the Champions League final party and will meet with Real Madrid.
'' I'm a realist and I think at the end of the season you deserve to end up in a decent position. We lost a lot of points this season. And, if we stay in fifth place (standings), that means we deserve it, '' Express quoted Conte.
"Currently, we must focus on ending the season. We still have other league games, then the FA Cup final. Then, the club will do its best to improve this situation, '' he said.
Chelsea will melakoni last game Premier League 2017/2018 when visiting St. James Park, the headquarters of Newcastle, May 13, 2018.
Thank you for your time...