My 2019 New Year Resolution was to read more books. Last year I didn't even read any books so I wanted to do better this year. So I made a resolution to finish reading a book in 2 months. That means 6 books to read this year.
However, I couldn't stick to my plan. Some books took me more than 2 months to finish. And I think that's okay. I'm already on my fourth book of the year and that's much better than last year.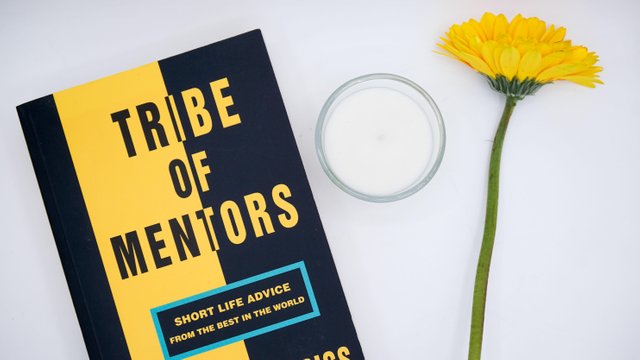 My current read for this month is Tribe of Mentors by Timothy Ferriss. I was told that the book works more like a reference, where you search for the featured person in the book and read their answers to the questions that Timothy Ferriss asked.
But since I don't know most of the person featured in the book, I'm reading it from front to back, taking notes of the stuff they said that I like. And so far, I have been enjoying the book. It's also an easy read book so I hope to finish the book in less than 2 months!