Good day to all Steemians. Hope all of you are better than ever with the grace of God. Wish all of stay blessed all time.
Today I am going to share some uses of tooth paste.
What can you do with toothpaste? Many people will answer the question, what else is there to do with toothpaste without toothbrush? But only with this toothpaste we can solve many problems of everyday life very easily. Wondering what can be done with toothpaste? Then find out some great uses of toothpaste that will eliminate some of the everyday problems.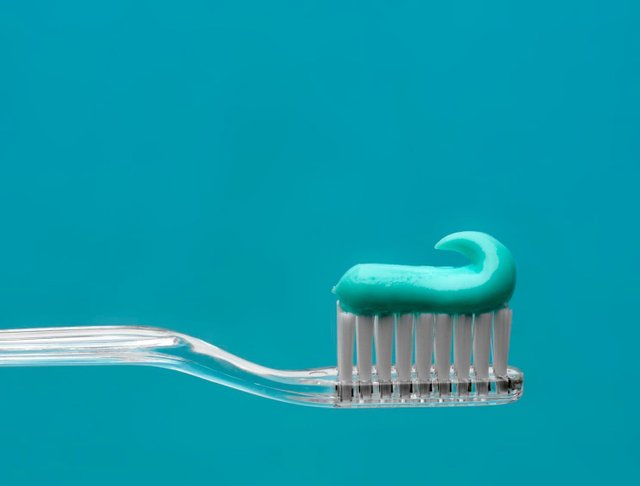 Image Source
Permanent marker stains from wooden furniture:
There is nothing as difficult as picking up a Permanent Marker. But it is a lot of trouble to get the stains accidentally. But toothpaste can solve this problem. Apply toothpaste on the stain and rub. When dry, rub with a wet cloth and wipe with a dry cloth. Done.
To eliminate bad odor of hand:
After cutting onions, garlic or fish, the hands become stinky. The soap does not clean well the odor. It is best to rub toothpaste on your hands to get rid of this problem. And wash your hands like soap. You will see that the odor of hand will be gone.
To remove cloth stains:
Often cloth stains can be stubborn and cannot be removed with any detergent. Toothpaste can also solve this problem. Apply thick toothpaste over the stain. Then, when dry, rub with a wet used toothbrush. Then wash the cloth. You will see the stain disappear.
To shine white shoes:
Many people wear white shoes with hobbies, while many prefer white liners with sneakers. But the problem is that the white shoes or sneakers lining are dirty within a few days. Do one thing, Rub the toothpaste into a white area with a used toothbrush. The white part will be as white as the new one.
To clean iron:
After prolonged use and burning of cloth, the iron becomes dirty. Toothpaste can also relieve this problem. Apply toothpaste over the entire iron and rub with a wet cloth. Ironing will be well cleaned.
To remove the yellow feeling and dirt of the nail's:
If the nails become yellow and looks dirty it feels a bit awkward. But toothpaste can remove the problem of nails. Apply toothpaste to nails and gently rub nails with a used toothbrush. You get great results.
To remove old CD scratches:
It is not possible to play the CD if the scratch is read on the old CD. To fix this problem, rub the toothpaste on the CD scratch. Even small scratches of mobile phone screens, bathroom glass , sunglasses stains can be removed by the same way.
To eliminate acne:
Suffering from acne problems? Apply a little toothpaste over the acne at night to eliminate redness and swelling of the acne. Get up in the morning to see the magic.
Hope your problem is solved. It is popcorn time.
Thanks to all. Stay tuned for more useful posts.