PoD, LIFESTYLE Buy-Back & Burn and Overview of Our Market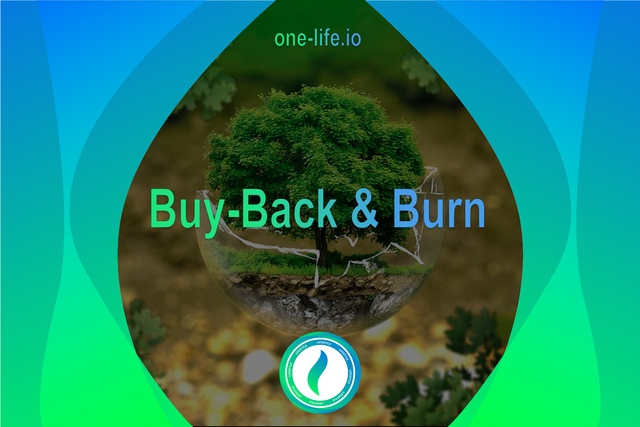 Hey all! We hope you enjoyed your little steemvacation during all the madness that occurred post HF21 and then post HF22 as Steemit, Inc. worked out some kinks in the blockchain.
Spirits can be shaken, people can spur up FUD.
Overall, sh*t happens... We just have to deal with things as they happen and adapt to ever evolving circumstances.
LIFESTYLE Token Buy-Back & Burn:
We have gotten a few questions related to the LIFESTYLE token market. Namely, there are a few concerns with the LIFESTYLE price moving forward and how it will perform for the content creators who continually use our platform and the curators who are digging up worthy content.
As we've mentioned a few times, our PoD strategy is a pillar in our ongoing token economy.
PoD stands for proof of delegation. You may have noticed that some users are getting daily LIFESTYLE payouts from the @life.bounties account.
They are getting these payouts based on their SP delegated to @one.life, which we use to reward the great content creators who are in the #lifestyle community and consistently putting out great content.
Delegators to @one.life receive a fixed 25% APR paid out in LIFESTYLE tokens. We do this by calculating the daily price of LIFESTYLE before the rewards are distributed. This APR is better than nearly every other option out there on Steem... Including Dlease, where the average lease is around 18% APR.
What you may not know is that we use the curation rewards earned to buy and burn LIFESTYLE off the Steem-Engine Marketplace.
This is a very important strategy... Why you may ask?
Well, if there aren't buyback and burns, tokens sink into the ground. Thus, having small and consistent purchases and subsequent burns will continue to keep the LIFESTYLE economy healthy and prosperous.
This benefits all the creators, curators and token holders as it decreases the supply and also thins out the sell orders on the market place.
The fact that so little LIFESTYLE has been airdropped has made our market very thin.
Some may think this is a bad thing, but we think it's the opposite.
Because the market is so thin, doing small and consistent buy-backs effectively raises the price by 20-50% on a regular basis.
For example, our latest buy-back and burn brought the price from .08 to .123 and it wasn't even a very large buyback.
When Do Buybacks Happen?
Buybacks happen randomly throughout the week based on how much curation rewards (in SP) we are bringing in. We also plan to add other tokens (such as PAL, LEO, etc.) with the aim of increasing our curation rewards and thus, the amount of LIFESTYLE we can buy and burn from the market.
The buybacks will happen frequently throughout the week, but they will also happen randomly.
This is to avoid a few issues that can occur when buybacks are predictable in their timing.
Post great content.
Curate great content.
Enjoy the community.
Delegate to @one.life (optional & earns a fixed 25% APR)
LIVE & SHARE YOUR BEST LIFESTYLE!!!!!