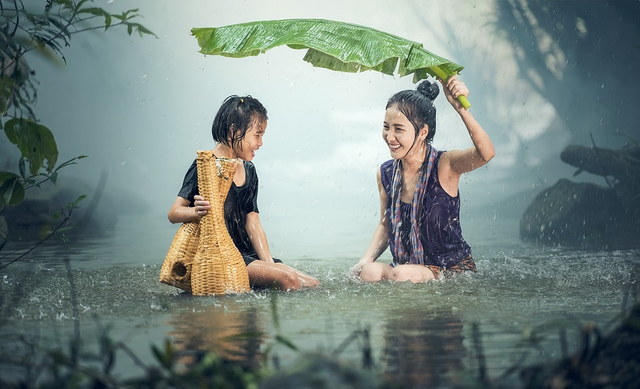 Are you feeling down? Are you depressed? Want to be happy? The solution belongs to me. And today I will share how to be happy while feeling down with you. Stay calm and go to a sequestered place and read this carefully and deeply. Feel it and make use of it in your life and thus be happy.
Rest and Restore yourself: the first way is to take a deep breath. You'll be contented. The contentment will rise to a higher place if you take another. Activate the rest and restore system in yourself. You'll feel better for sure.

Linger on a positive experience you had today: lingering on a positive experience you've had today. It will trigger your bad feelings. Suppose, you've had a great breakfast today. Linger on that. Absorb the bad feeling. Embed the positive experience in your brain. You'll be happy.

Think about something bad from what you got rid of: think something bad that had didn't happen today to you. Be grateful. It will put your mind into some sort of happiness. For example, no member of your family got sick today, you did not get any accident today. These are the thinking that are going to help you to get rid of bad feelings.

Keep smiling: although happiness mainly come from inside part of yourself, but there is a chance of being happy form the outside too. Keep smiling always. It will give your subconscious mind a signal that you are happy. Thus you will feel happy too.

Keep your posture good: a bad posture can cause negative emotional states to come. Studies showed that the slouching people are more likely to have bad feelings than the people with good postures. Try to sit up straight. It will cause positive emotional states to appear in your mind.

Notice every single matter of happiness: Notice every single matter of happiness. Find out the smallest thing even that gave you pleasure. Appreciate those matters. It will make a lot of good feelings in you.
Following these six ways can lead you to a feeling of happiness within moments. Try these and have a happy life.