I don't know about you guys but I used to find food prep like cutting vegetable and fruit a real drag. But I have to stay after I have started collecting my kitchen scraps for composting I can't wait to do it.

I love peeling potatoes or butternut or collecting apple cores and feeding them to my food scrap bucket. (I use the empty tubs from the eco-friendly washing powder, it has a nice sealed lid). Even peeling a banana now has a deeper purpose, one to eat and two to feed my tub.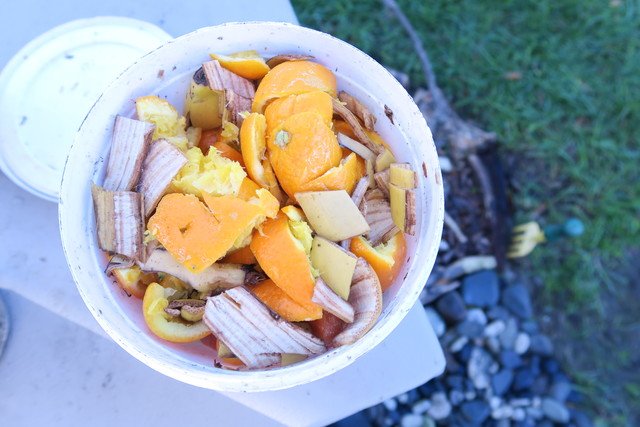 I really look forward to each full bucket so I can go out and feed the insatiable appetite of my garden. Once you start collecting your food scraps you will be amazed and how much food you use to waste, it's crazy! I ultimately want to make a worm farm but for now my garden will be one big worm farm ha-ha. If you have a garden there is no excuse for throwing away compostable materials. It doesn't stop with just fruit and veg, you can use your tea bags, coffee grounds, dryer lint,  egg shells, there is so much once you start. (Although I would rather use egg shells as barb wire for my strawberries)

I always make sure my fruit tree babies are well fed, and then I will move methodically through the rest of the garden trying to make sure I am fare to all the plants. Once I select a location I will move the mulch aside gently, say hello to the worms and give them a chance to slither away.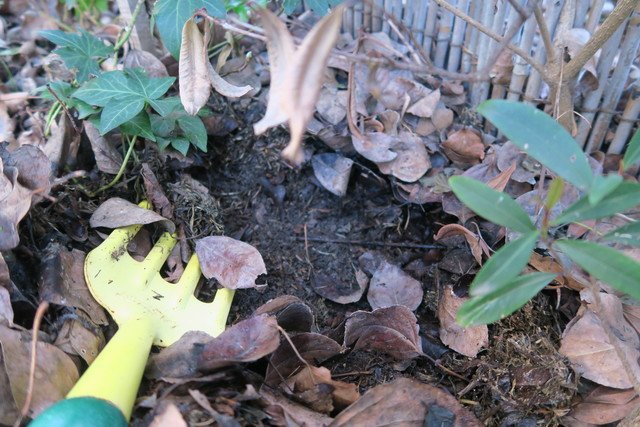 I will then dump some of the scraps into the cleared location and then cover them back up with the mulch.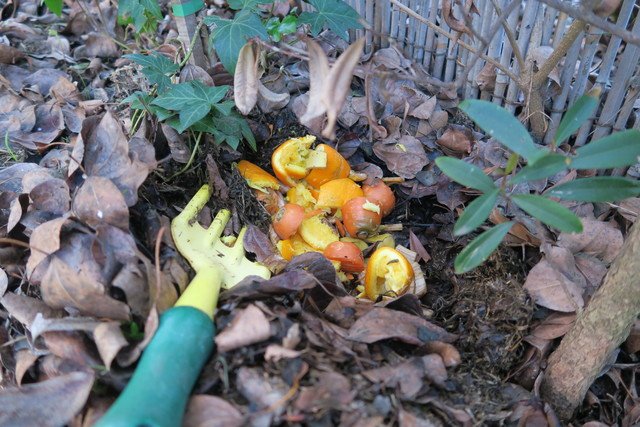 The mulch I find prevents the scraps smelling, hides them from fruit flies etc. and helps them to break down faster into compost.

I can't explain it but the whole process is very rewarding and fun. And of course you are getting compost made right in your garden complements of Mother Nature.  

Another great thing when you throw scraps into the garden, you never know what might grow. Sometimes when you go exploring you find a surprise in the strangest of places.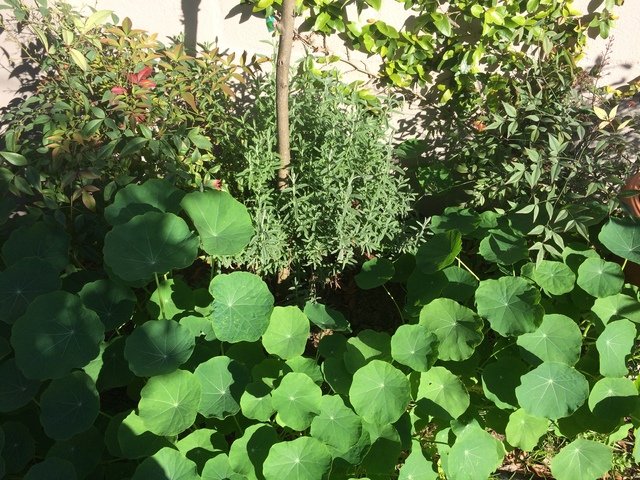 Do you know what these little plants below are growing out of the mulch under my lemon tree? I didn't at first..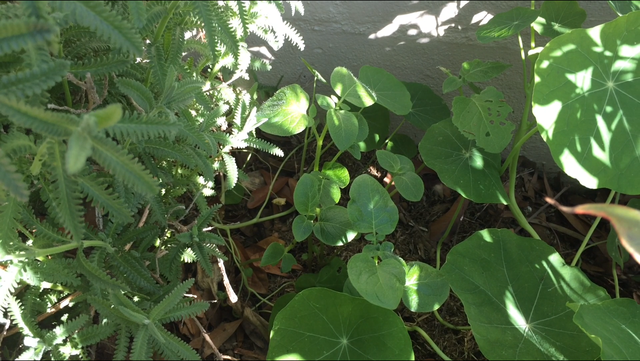 I picked one and got quite a surprise !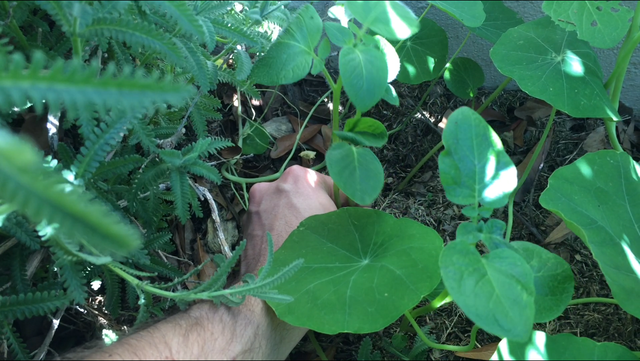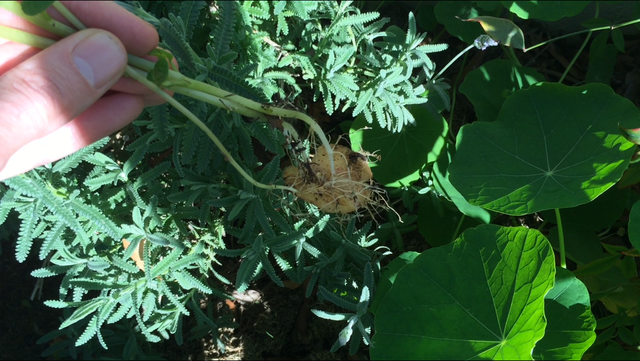 It was a potato plants that had grown from potato skins! I knew you could grow potatoes from spuds, but had no idea they would grow from the peels? Does anyone know if I let them grow if I would actually get potatoes, or if anyone has grown successfully from peels before?   

Anyway on an exciting note it looks like we might actually get some rain this weekend! I will try get some seeds planted tomorrow in preparation, yay can't wait. Enjoy the rest of you week guys and thanks for stopping by.