I was wondering what irrational fears people have and how they came about? How have you guys learnt to deal with them?
 
When I was very small my grandmother thought it was in my best interest to give me a bubble bath. I apparently screamed blue murder but she dunked me in anyway. It's the strangest thing, but I could not take the touch of foam or bubbles from that time on.
 
It was a problem in that my mom had to get special non-foaming tooth paste lol. I can brush my teeth now with normal tooth paste but I can't watch myself in the mirror. The foam creeps me out and I have a serious fear the water will run out in the tap before I can rinse LOL.  I also cannot watch people brushing their teeth in movies UG!
 
I have learnt to deal with it somewhat by trying to rationalise my fears and tell myself its silly. (Mostly the thought that I can rinse them off soon or wipe them off with a cloth, just be cool) I can take bubbles/foam on small sections of my body at once like on my hands while I wash the dishes, or shaving cream on my face. I still will not have a bubble bath, get into an extremely foamy ocean if I have a choice or drink a foamy drink.
 
I guess you never know how your actions might affect someone else for life… It's the strangest thing. I can defiantly have a good laugh about it and to some degree I might be able to apply mind over matter in a situation (You know those life and death bubble situations that might come along) but why tempt fate.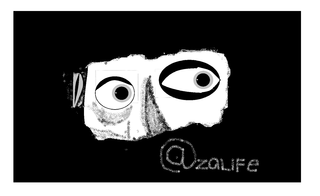 Do you like my original art work in paint lol! My brother would be so proud :)  @moderndragon