Understanding The Power Of Imaginative Thinking
I welcome you specially to this wonderful segment where we will look into what differentiates the ordinary from the extraordinary man and what makes a man celebrated. Have a wonderful and insightful reading.
Imagination is a process of having an inspired creativity, this makes an individual enterprising. Imaginative thinking brings out the best in a man, it makes him relevant. An individual with an imaginative ability has the potency to think and create surprising things.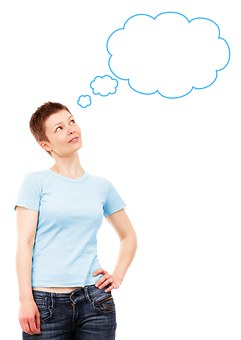 When one is able to understand the creative power in imaginative thinking, he goes extra miles to develop his mind set and actualize it. Imaginative thinking does the seemingly impossible tasks.
"Show me a man with a high level creative skills and I will show you a man that aims for the top".
Imaginative ability does not end in thinking, it goes further in innovation. You know, motivation in the midst of challenges brings about creative imaginations. In the process of imaginative thinking, ideas are born to meet specified objectives.
Importance of imaginative thinking, we will examine two vital points here.
First Point
Imaginative thinking improves an individual's ability to scrutinize and profer solutions;
When one understand that there are challenges in life, he makes imaginative thinking a compulsion or a routine. There is a need for continuous learning of new ways to profer solution concerning important areas in life. It is therefore important to note here that imaginative thinking is the ability to create new things. When an individual has a high level of imagination, he goes for answers to specified challenges.

Second point
Imaginative thinking boots one's confidence;
When creativity is in place, it gives room for appreciation. If an individual trusts himself concerning an assignment, he will find out possible ways for it's actualization. Confidence is the ability to know that you can succeed in doing something. Our confidence level goes a long way in appreciating our capacity which makes an individual to believe in himself.
As we know, creativity is an important aspect of imagination. You cannot think properly without making innovations. Let's go further by listing some steps to creativity.
STEPS TO CREATIVITY
positive thinking.

Right association (People of like minds).

Be focused.

Record your dreams.

Work on your dreams and make them happen.
There is a need for us to know this;
Don't underestimate the power embedded in your thinking ability.

Always aspire for greatness through imaginative thinking.

Be determined and focus on your goals or set out plans.

Always remember that success is achievable.
An artist said something interesting and I quote;
"You're a lot more creative than you think". By fine artist John Paul Caponigro.
In conclusion, I will like to state here that creativity begins within. Decide today to take some positive steps. Take out time to put into writing anything that occurs to you. Go all over the points you have written down and work with them.
@yvo says thanks for reading.
All images are from pixabay