Sweden's IceHotel has been rebuilt annually since 1989 - and this year's version, using 30,000 cubic metres of snow and ice, is as stunning as ever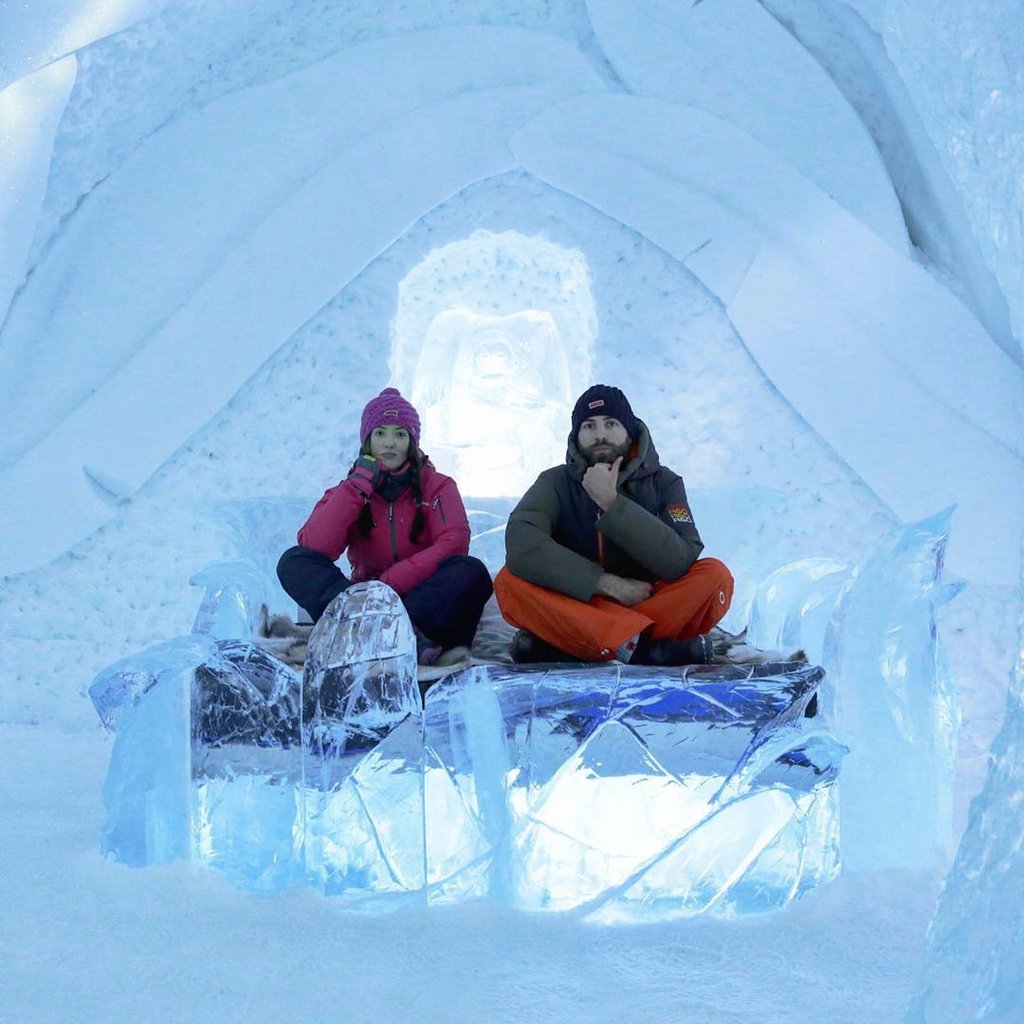 Every year since 1989, the IceHotel has been built and rebuilt in a Swedish village inside the Arctic Circle
This year's design features 35 hand-crafted deluxe suites as well as an ice bar, ice ceremony hall and a frozen playground for children
A total of 36 artists from 17 different countries from around the world were chosen to sculpt the 2017 IceHotel
The latest version of Sweden's IceHotel has reopened for winter - and it is just as stunning as ever.
Each year since 1989, the IceHotel has been built and rebuilt in the village of Jukkasjarvi, 200km north of the Arctic Circle and next to the shores of the Torne River. The latest is the 28th version.
This year artists used 30,000 cubic metres of snice (snow and ice) to construct the property as well as 500 tonnes of crystal clear natural ice to create glasses and an ice bar.
It also features 35 uniquely designed deluxe suites, an ice ceremony hall and a brand new frozen playground for children.
In the main hall, 1,000 hand polished ice crystals have been used to create impressive chandeliers.
While the ice ceremony hall has a flower power theme with 200 hand-sculpted 'snice' plants adorning the walls.
A total of 36 artists from 17 different countries around the world were chosen to help design and build this year's hotel, which opened on December 15, including two British teams, both of which were involved last year.
Liverpool-based design duo Hugh and Howard Miller have created a suite named A Rich Seam where guests clamber into an ice seam adorned with crystal clear ice.