WHAT WOULD IT BE LIKE IF WE ALL KEPT CHRIST IN CHRISTMAS?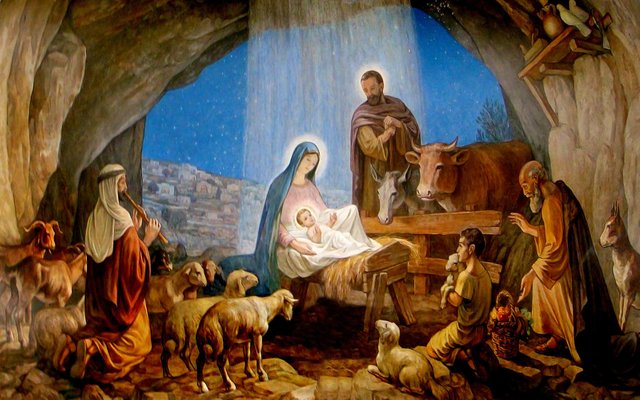 The 25th of December is a big day in the world, wheter you consider yourself a Christian or not.  Most of us get a respite from school and work.  The idea of celebration and gift giving at this time, crosses most of the artificial boundaries we all heed the rest of the year. 
There is a general push to suppress and blur the religious aspects of this holy day and turn it in to a commercial ritual of travel and expense.  Passing big, lit up blobs of plastic santas on front lawns and being bombarded with come ons to spend at every turn.  
Christmas day is the celebration of the birth of Christ.  If we can promote the idea of Rudolph and the Easter Bunny, why can we not see this day as the dear saviours birth. It does not matter at all, whether you believe he is the Son of God, a man, or a myth.  Even as a myth, he rivals all others. 
Would it be such a stretch to start a tradition of doing one "Christ-like" activity on this day?  Take one moment to ask yourself and your family, what  would Jesus do?  My personal favorite would be to throw the money lenders from the temple, but there are plenty of wonderful things to choose from.  
Most religions have holidays this time of year, falling in line with the pagan festivities of hope and harvest and safety during the winter solstice.  It's all good.  The changes in our lives have accelerated so much that doing anything for goodness sake takes too much time.  
Let's emulate the son, the man, or the myth, THE goodness.  At least on this day that we recognize the meaning of the "star in the east" , and hopefully think about it every day.
Love and Peace be with you.