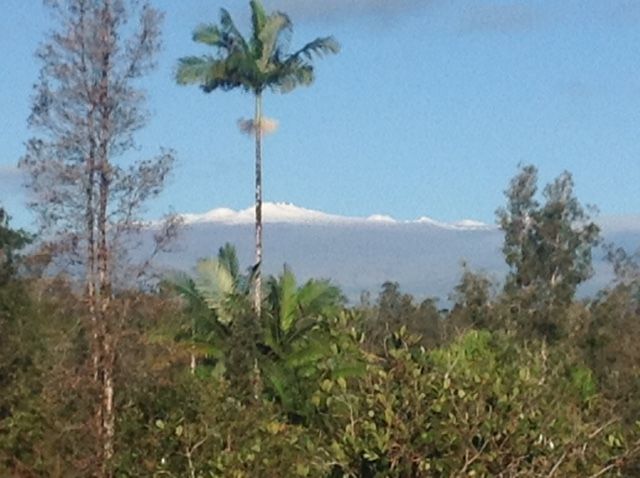 My wife took this picture from our porch.
We live on the big Island of Hawaii. I love it it was 80 degrees today and sunny.
But the volcano is packed with snow.
We have a very diverse climate here on the Big Island.
I live in a rain forest and it can be pouring at my house and 20 minutes away it will be sunny!
I have always had a special kind of feeling being here on this island. It always has taken good care of me.
Thank you for visiting my Steemit Site