Of course there are many reasons why I love my kids, but the most important reason is "Because they are my kids". That sounds simple and needless to say, but I do notice in my surrounding that it's not always common..But that's a different story... Something I can't relate to...
Kids take you as a example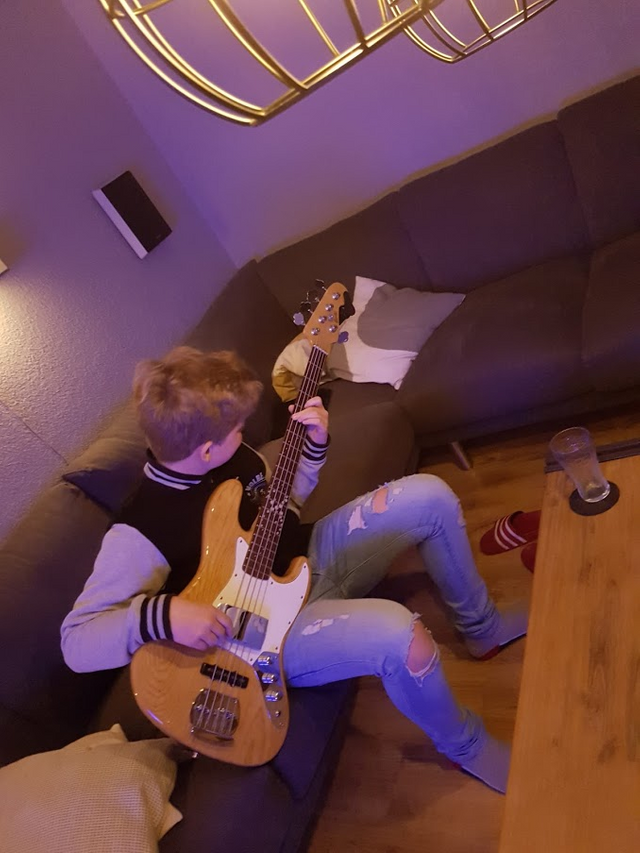 My youngest shares the same passion as me, he loves music and making music.
He has his own drumkit (electric) but yesterday he wanted to try my bass-guitar.
He had seen the Queen movie and wanted to learn the bassline of "Another one bites the dust"... So he took my bass and started to practice.
I love the way he asked me questions "Dad, how do you set your fingers on the neck so you won't hear the strings ringle?".... So I showed him and he continued practicing...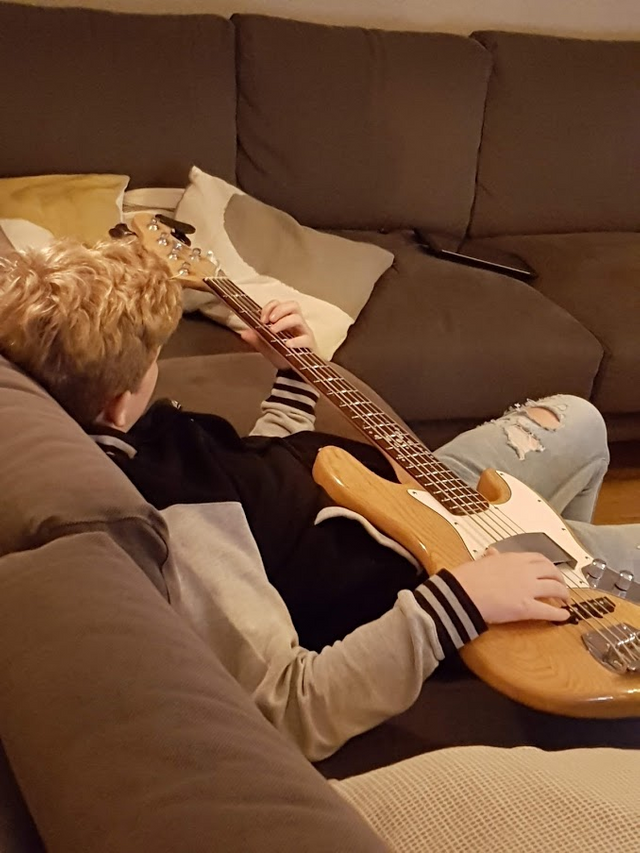 The great thing about my youngest is that he won't give up before he reached his goal. He is determined to learn what he wants to learn. So first he tried the bassline on hearing it and copying it, I showed him how he could achieve that, but after a while he thought it was more easy to listen to it on headphones and play along... And it worked, at the end of the evening he could play is bassline... :)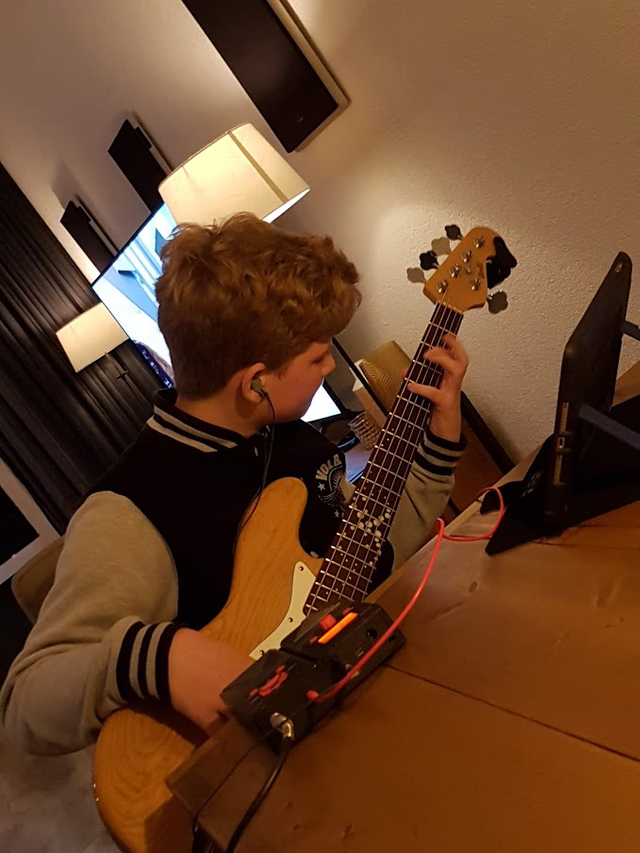 That's one of the reasons why I love my kids so much...determined, enthousiastic... And "Mini-me" hahaha (kidding)
But these kind of things are for me the joy's of life.... Enjoying my kid's in the things they do and how they do it.... I am proud of my sons.....love the guys....
have a great day !!
---



Proud member of SMG
---
I fully support @s3rg3 and @exyle, who are witness with their developer group @blockbrothers for the Steem blockchain. If you want to support them, they would appreciate your vote here.


They are the creators of Steemify, THE notification app for your Steemit account for IOS.
---