The beautiful island of Gozo and a nice plate of Spaghetti Octopus
Yesterday I went to the beautiful sister island of where I live, Gozo. Gozo provides amazing breath taking views and scenery changes while the rhythm of life on this island is slower. Thus considered as a more tranquil, more rural and also greener island.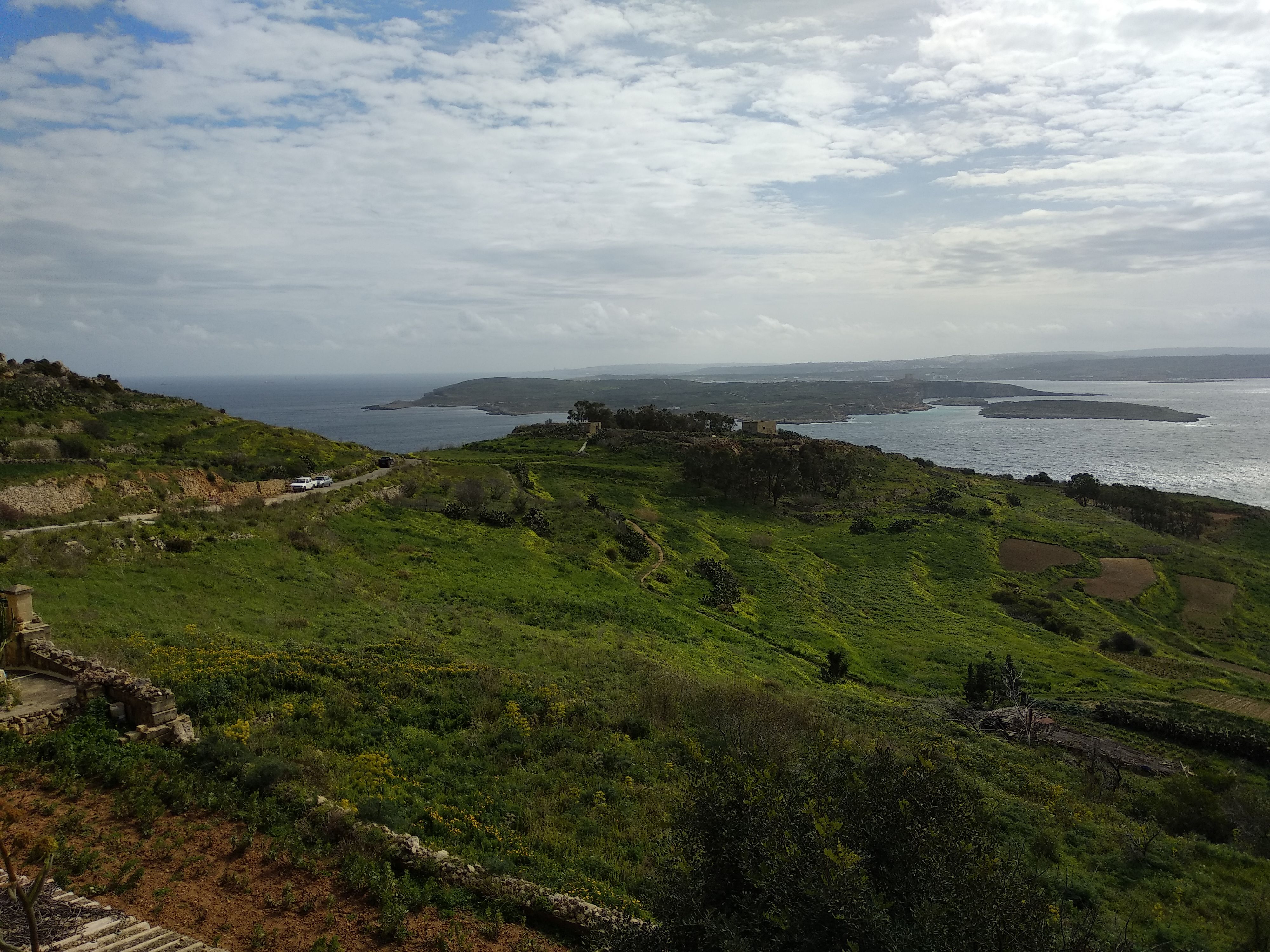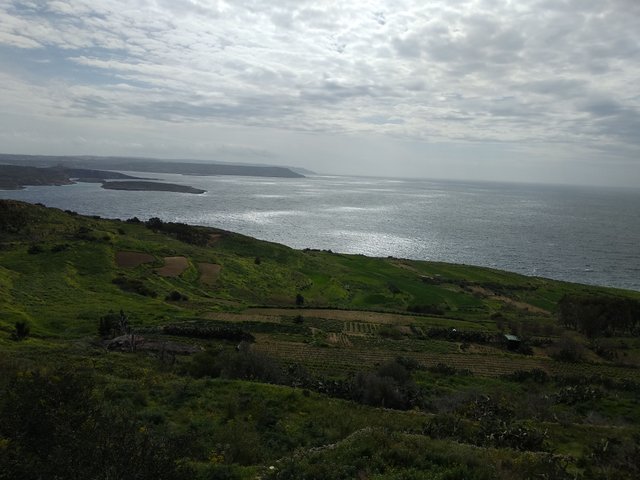 More information on this island can be found in the following link: https://www.visitmalta.com/en/island-of-gozo
This is one of the breath taking views from a high point.
While there I went to eat at a small cafe named Giuseppe - Cafe & Bistro. This is located next to the Ghajnsielem Church and there I ate one of the most abundant and delicious Spaghetti Octopus. The restaurant is with the Ghaqda Muzikali San Guzepp building which at first glance it was filled with old local people and definitely such a place surely offers something special. I truly believe that wherever you are, always go local ... travel how locals do, eat what locals eat, and eat where locals eat.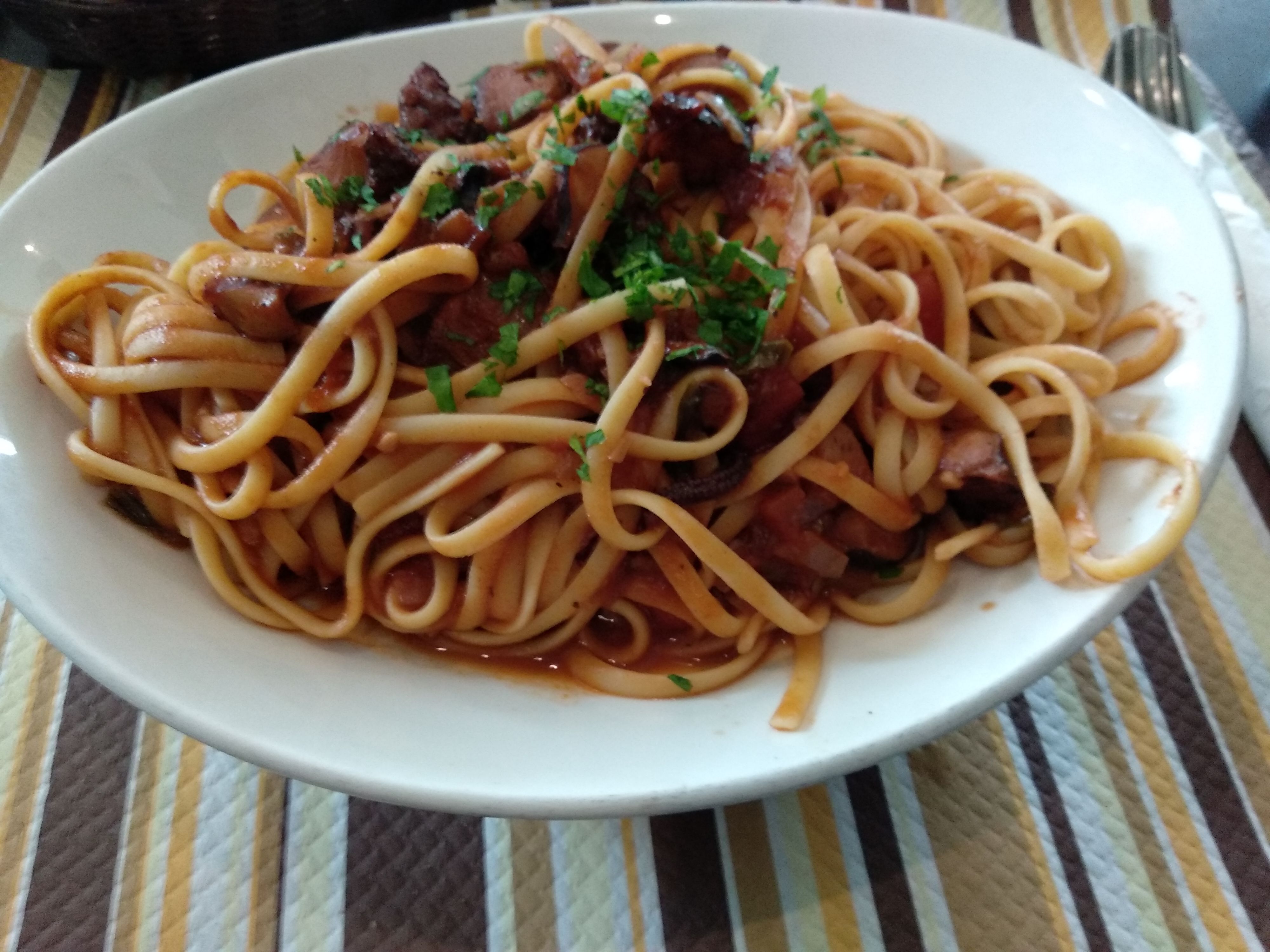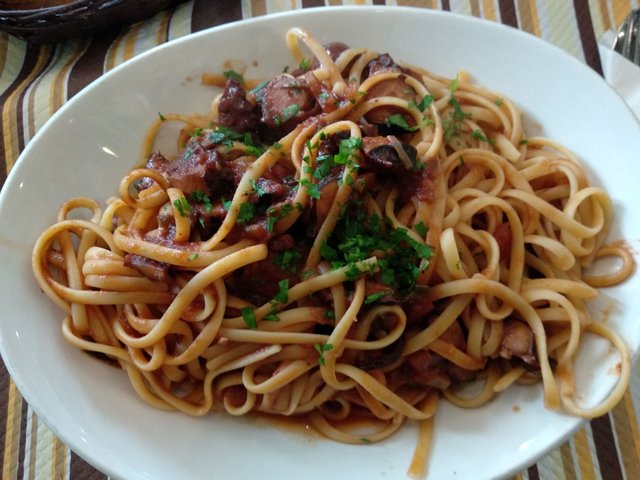 The following is a simple recipe of how to cook it:
Ingredients:
• 1 or 2 Cleaned Octopus
• 2 Onions finely chopped
• 3 gloves of garlic
• Handful of whole black olives
• 1 tablespoon capers
• 1 can of Finely Chopped Tomatoes
• 2 fresh tomatoes
• 250ml red wine
• Fresh Chopped Mint
• Fresh Chopped Parsley
• Olive Oil
• Salt and Pepper
Cook the octopus in boiling salted water for a few minutes until turns red. Some people also cook the octopus in red wine instead of water. Remove cooked octopus from water and cut the octopus into large chunks. In a separate pot fry the onions and garlic in some oil until brown. Add the octopus and tomatoes and fry for another few minutes. Add the wine in the pot and bring to boil. Once it boils, add the can of tomatoes, and salt and pepper to your liking. You can add a teaspoonful of sugar if you like to remove the acidity from the tomatoes. Cover the pot and leave to simmer on low heat for at least 45 minutes. Add the olives, capers, mint and parsley and simmer for an additional 15 minutes. Mix with any pasta of your liking.
Enjoy people!!! Let me know your results.