So as I said in one of my previous posts...my home burnt down. I miss my home, I miss being there with my family, relaxing with my husband while our 2 boys run around playing. Yes I took a lot of pictures, but many of of it will stay memories. Even when I step over the rubble of what used to be our home, I can see them.
But atleast we are all safe....
But after needing to stay with family with my boys away from my husband a week, it was hard. He started having panic attacks and I felt helpless. I made a plan to return to support my husband and to rummage through our rubble to see what we can salvage. My eldest went to visit my in-laws in Pretoria and they took him to an eye specialist and it turns out he needs glasses for the rest of his life. My heart is breaking not being able to be there during this life changing event for my little boy.
Looking for a new home
Inbetween with a sick baby driving up and down viewing places that is within our budget knowing we still need to replace so much, from places way too small with small kids, unsafe areas or places to run down for asking rental price. Yes we are desperate, yes we are homeless now, but we need to kive and give our children and ourselves a place to call home. A place where we can build new memories and where our lives can rise from the ashes...
After finally after much negotiating, we found a place, and before we can share the news with family, I found out that my grandmother, the woman who raised me since I was 2 years okd after my mother's death, has stage 4 cancer. Her liver cancer had spread into her abdomen and lymph nodes, the Drs can only try and convince her medical aid to continue on a different kind of chemo treatment to manage it otherwise we need to start ready ourselves...
I feel Broken.., I am tired of being strong...
I am Tired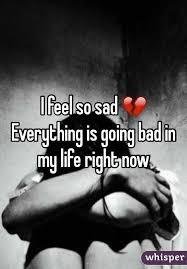 With Love

Team South Africa banner designed by @bearone
#teamsouthafrica
https://discord.gg/9KVccPH
(Bringing you Original Content)