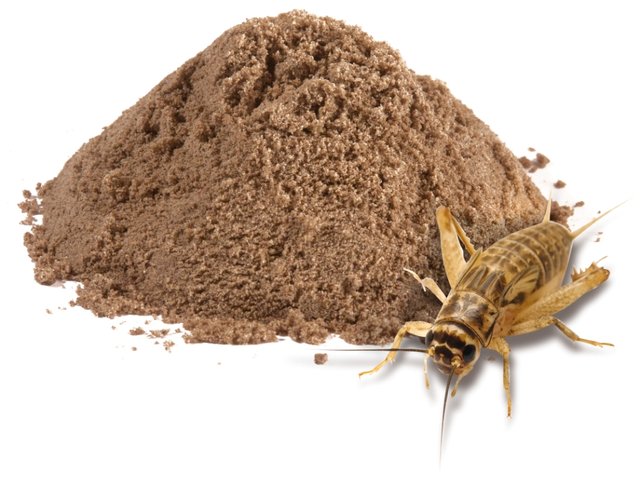 I'd like to share with my readers a little story from the past. The young boy that became the techblogger I am today... To do this I've got to take you back to the 1990s...
I remember growing up and going to my grandparent's house in Goshen, Indiana almost every summer as a child. My parents would ship me over there knowing full well I needed supervision while they worked but the fact that I enjoyed spending time there with them seemed to be the icing on the cake.
I'd spend evenings hanging out there watching TV or swimming in the pool for the most part but once in a while someone would take me out and about the neighborhood looking for fireflies and once in a while I'd decide to catch one and observe it in a jar for a while.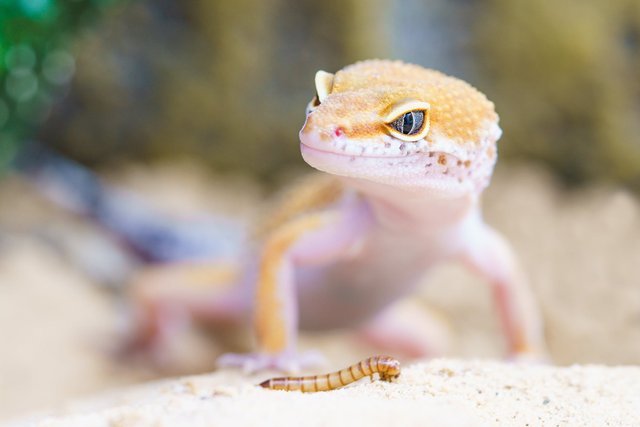 Image Source: Pexels


Never once did I think of these magical insects as my next meal but hey, times are changing and with the world population growing exponentially and resources becoming increasingly scarce, there is a real possibility that we will need to make drastic changes to our diet as a species and one of the most drastic changes seems to be changing a meat based protein source for one derived from insects!
From conducting research into this topic I've learned that there is a vast amount of information out there on this subject and many interesting things being done in regard to food science and specifically using insect based inputs to create new and exciting protein food products.
I realize that a lot of my readers may be absolutely repulsed by this topic but one thing I've learned from my reading is the fact that this isn't a fad or a trend, this transformation of food is taking place so the quicker you can embrace this, the more likely you'll have success at the supermarket going forward.
In this article I'll discuss the idea of insects as protein and also touch on a few things being done around the technology of food processing in regard to manufacturing processed foods containing protein derived from insects.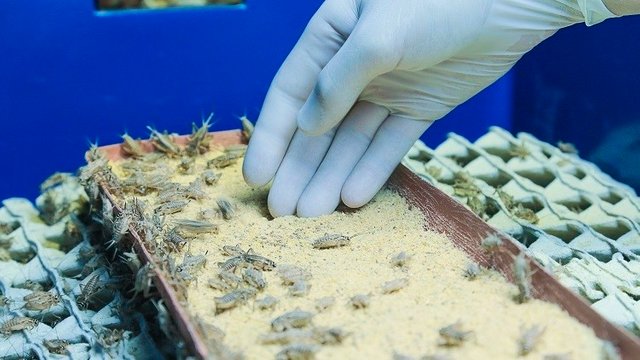 Image Source: Food Navigator Asia

In March of 2018, Thailand's Cricket Lab Farm was established. Since then they have been incredibly successful in farming crickets with the end result being an ability to sell 3.5 tonnes of cricket flour each month.
Imagine what you could make with cricket flour for a moment... Think about your favorite snacks, cereals, breads and imagine if instead of wheat they were made with healthy, wholesome, cricket flour! Hard to imagine right?
A little known fact about cricket flour is that it commands a price of about 500 Thai baht per kg. Putting this in US Dollar terms it is about $16 per kg. Now not all cricket flours are made equal and it is not uncommon for the flour to command as much as 1,500 baht for a flour of premium quality.
Thailand's Cricket Lab Farm is located in Chiang Mai. Going into the specifics of their operation a bit, the farm uses a multi-prong approach to improve yields, including the use of vertical farming. Radek Hušek, co-founder of SENS Foods and The Cricket Lab explained that due to their advanced farming methods they are able to operate an extremely efficient operation yielding tons of viable crickets annually.
Plastic boxes are stored on racks as tall as 6 metres and the farm grows crickets in an enclosed and controlled environment. This is a very advanced approach compared to other operations conducted by local Thai farmers that generally farm in open spaces.
The incorporation of cricket flour into food products is really starting to pick up pace in the US and is projected to increase exponentially as tastes and preferences align more with this extremely viable source of protein.
While it is termed as flour, cricket flour, however, is not the main basic baking ingredient. Other conventional flours such as wheat flour and rye wheat are still required, and the addition of cricket flour is mainly to provide protein.
"While it is named flour, it is an industrial term to let people know that cricket flour is edible, it can be eaten," Hušek explained.
To give my readers an example, a 60g protein bar may contain 20% of cricket flour, which is equivalent to as many as 192 crickets.
Hušek, who also owns food manufacturing company SENS, uses cricket flour to make bread and protein bars for B2C sales as well. Most of the biggest cricket flour manufacturers are based in the US and Canada currently. The Cricket Lab is no different in its Western-centric business strategy, with most customers coming from European and US customers. Despite targeting at the Western market, the firm believes that the choice to set its manufacturing facility and farm in Thailand will do more good than harm to their business.
"We are able to build the knowledge based on that of the Thai farmers… The farming infrastructure in Thailand is also well-established. There is a university which has the programme for insect farming, equipment and feed." ​
"Because Thailand is warmer, it has a competitive advantage over the Western countries since crickets need to grow in an environment with a higher temperature. The labour cost over there is also lower."​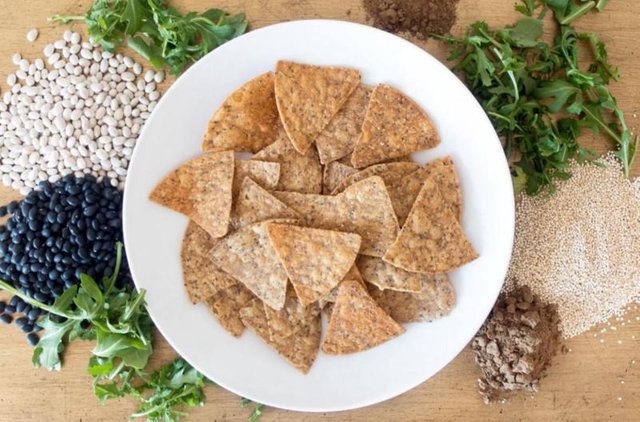 Operations like the one discussed above are just beginning and this is sure to be a very profitable and successful industry once people get on board and start chowing down on crickets! Things have been going so well that the team intends to scale up their production, having established their farm's infrastructure.
There are many things that need to be done to keep an operation like this going at maximum capacity. For example, every day, the team adjusts the lighting, temperature, water and feed ingredients to find out the best farming environment, which is the crucial step in scaling up production.
"By farming crickets in a closed and controlled environment, we make sure we have consistent yield and ensure food safety, which is different from other open-concept farms in Thailand, where the crickets can be susceptible to diseases and parasites. We also developed a ventilation system to keep the farm in a steady temperature," Hušek elaborated.​
It is interesting to note that the team behind this operation has an innovative method and farms new crickets on a daily basis. This is vastly different from the common practice of local Thai farmers who farm every 35 days.
"Most Thai farmers are doing batch growing. A cricket takes 35 days to grow to its adult stage. We start a brand new cycle each day, meaning we have crickets of varying age, from one-day-old to 35 days old for each day," he added.
Together with the use of vertical farming, the farm maximises the growing area in terms of per square metres, which he estimated would be 20 to 100 times more yield than non-vertical farming methods. In optimised production, the farm can grow 500 million crickets per year. He added that processing crickets into flour is also a costly step as it could be labour intensive. Previously, the team separated crickets from its manure manually and would later kill the crickets with low temperatures, before grinding and drying the crickets.
The key to really picking up production is changing the way the crickets are processed. The processing in the lab now uses a "harvesting" machine to separate the crickets from the manure. This results in cutting down human intervention by 50%.
"Having the spray drying is the main advantage. It dries the crickets instantly, hence preserving vitamins and micro-nutrients which would otherwise be lost during other high-heat drying methods."
At the end of the day, he said that the vision of the lab is to empower local farmers with the know-how for maximising production.
"We expect a rising market with cricket flour globally, but local farmers can't be part of it due to problems in scaling up production. We will license the know-how that we have acquired and go to local Thai farmers to tell them the standards of making cricket flour to the global market. This is how we involve the local community and expand the farming standards to the other countries."​


Now that I've discussed a bit about the technology behind this new protein revolution, let me tell you about a few products on the market that are moving in to capitalize on it.
A company called Chirps Chips is one of the first to openly promote and market the idea of eating bugs! Having redefined the tortilla chip, Chirps Chips uses crickets milled into a flour to create crunchy, healthy, and eco-friendly snacks.
One of the biggest selling points of this new product is that crickets that are used to create them are much more sustainable and eco-friendly when it comes to harvesting due to the fact that only one gallon of water per pound of crickets is needed when compared to 2000 gallons for beef. Beyond that the cricket flour offers more protein and less fat!
The company is reducing land use, farm to table distance, and using excess product as cricket food, helping to reduce 60 million tonnes of food wastage per year in the US. This is definitely something to be chirpy about.
But really this all boils down to tastes. If we can't get enough people on board, this simply won't work.
Are you ready to give up meat in exchange for healthy insect protein? If the protein is processed and you didn't have to eat insects in their natural form, would that make the idea more palatable?
I want to know what you think! Do you see insect farming as a solution to sustainablity and global warming?
Here's a chance for you to leave your thoughts and opinions about this topic!
Thanks for reading.
---
Authored by: @techblogger
In-text citations sources:
'Insect tech: Start-up producing 3.5 tonnes of cricket flour per month in Chiang Mai' - FoodNavigator Asia
'Future Of Food: Insects On The Menu' - Clean Technica
'Is Eating Insects the Ethical Future of Protein?' - Live Kindly
Image Sources:
Live Kindly, Clean Technica, Food Navigator Asia, Pexels