Epic 38th Huckleberry Festival in Trout Creek, Montana!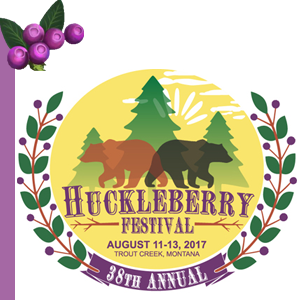 This was our 3rd Year of attending the Huckleberry Festival in Trout Creek, Montana which was proclaimed "Huckleberry Capitol of Montana" by the state's legislature in 1981!
Trout Creek residents Love their Huckleberries so much that they started a Festival as its central theme!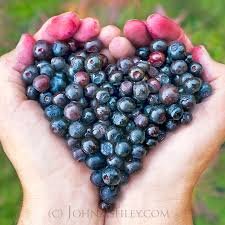 The Festival was started by a group of artists as a venue to sell their homemade creations and vendors of freshly picked huckleberries joined in. It has grown to over 120 arts and crafts vendors stationed at the Trout Creek Community Center. It takes place annually on the second full weekend in August Friday through Sunday.

People come every year to taste and purchase the berries. Food vendors feature the tasty "purple gold" in huckleberry ice cream cones, cheesecake, in drinks, and as a variety of desserts.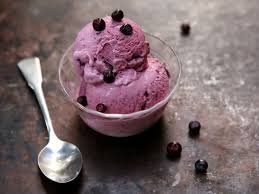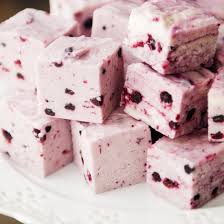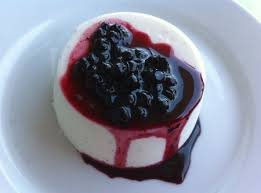 So what are Huckleberries? Huckleberries can be found in the Rocky Mountains and the Pacific Northwest. But the berry that is celebrated here in Trout Creek grows only in the high mountains of Montana called "Vaccinium globulare". Similar to a blueberry but they are a wild blue-black berry and the flavor is a little more tart than blueberries. Since they are not cultivated commercially you have to find them in the wild. Huckleberry season is from June through August.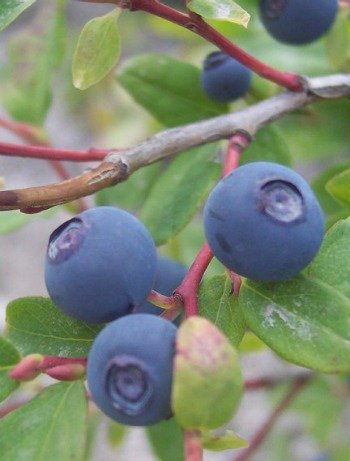 The huckleberry is the food source for many animals which includes deer, birds, rodents, insects and black & grizzly bears. These berries are Grizzlies favorite food and consists up to a third of their diet. So you must be careful when picking them that you are not in a bears huckleberry patch!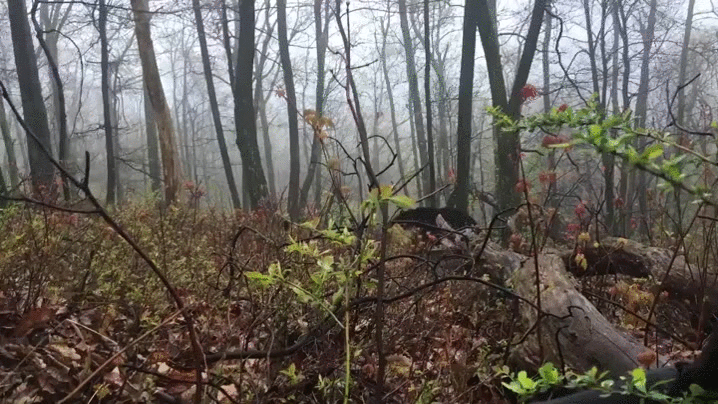 Our favorite day to attend the Huckleberry Festival is Saturday as the Trout Creek Rural Volunteer Fire Department sponsors a fantastic Huckleberry Pancake Breakfast. Then we watch the fun Huckleberry Parade.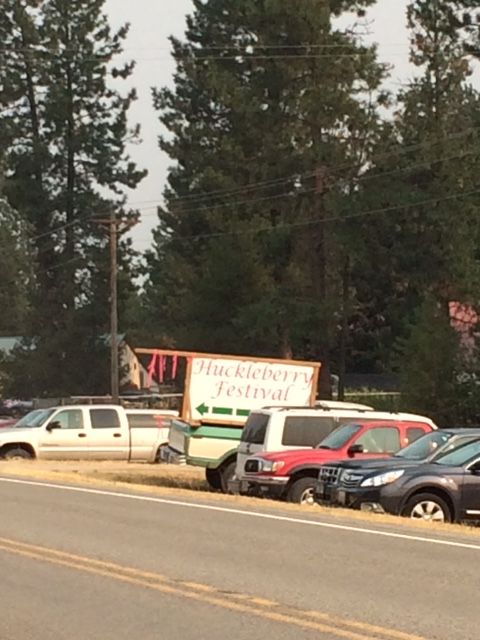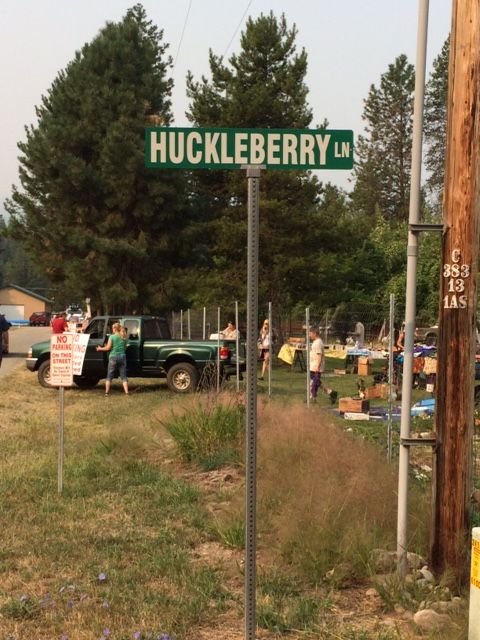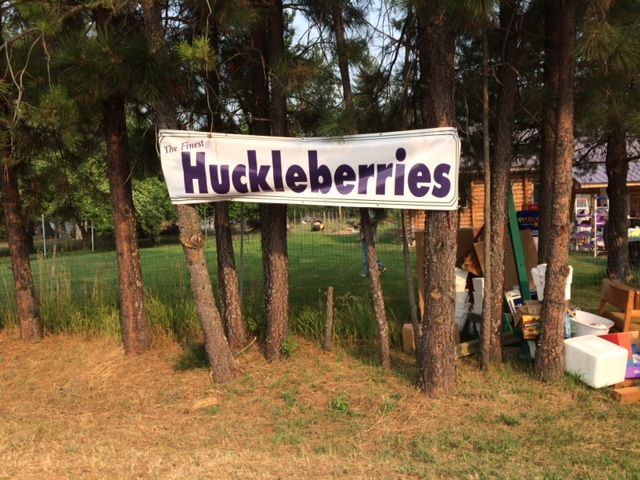 Purple Gold: Fresh $55, Frozen $50!!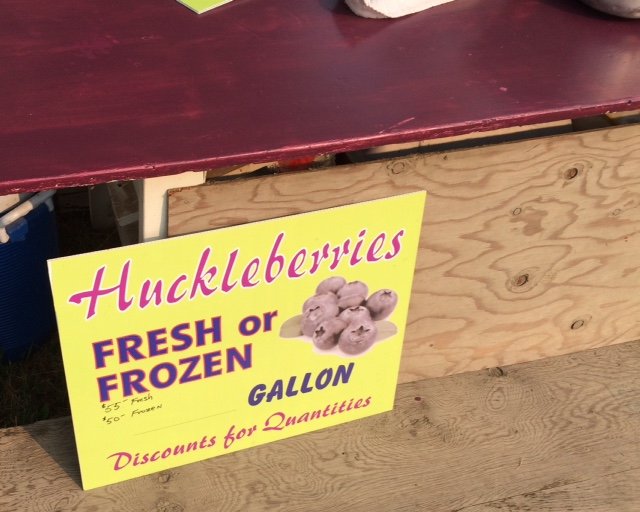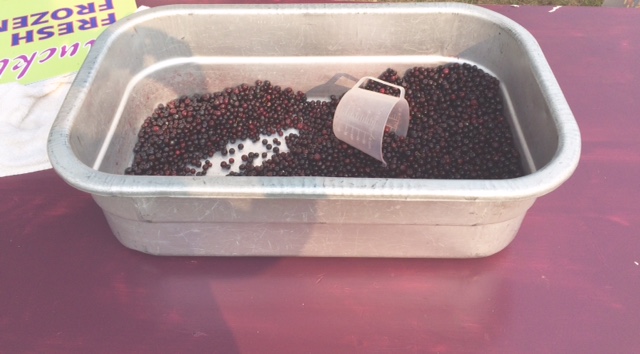 Line into the pancake breakfast takes around 45 minutes to a hour. But it is definitely worth the wait!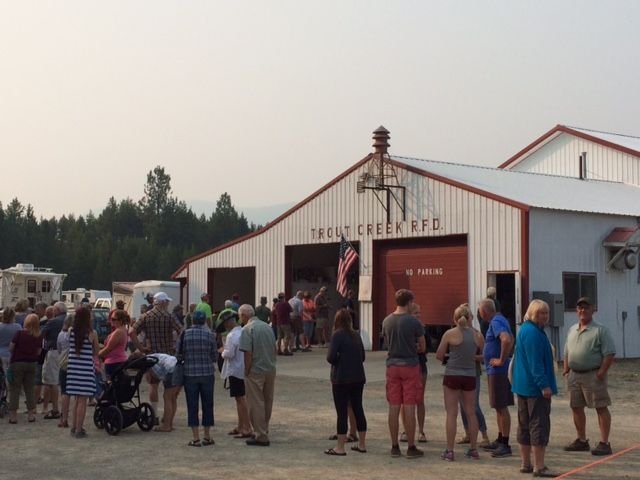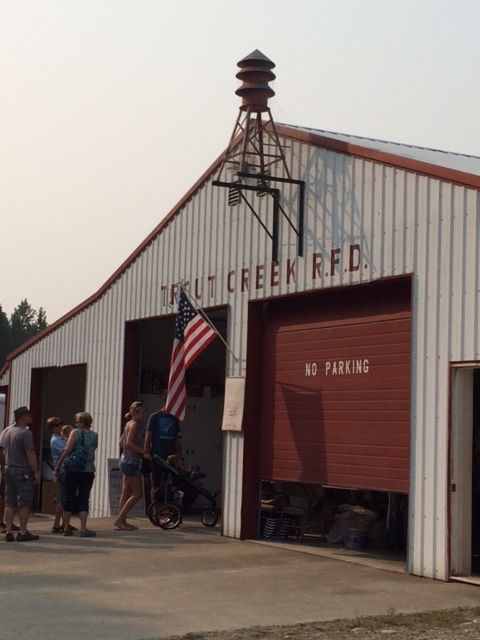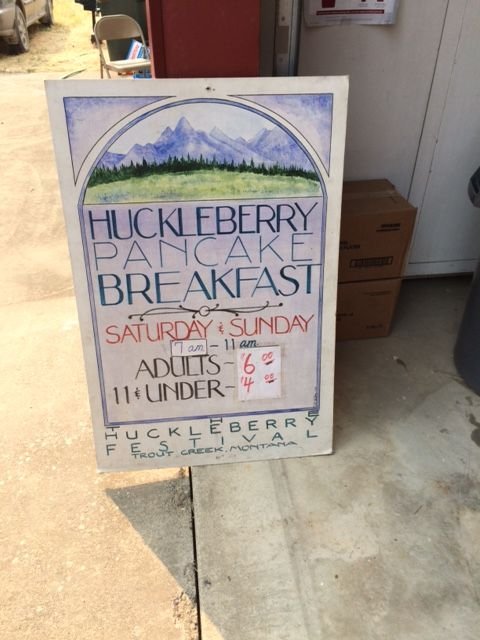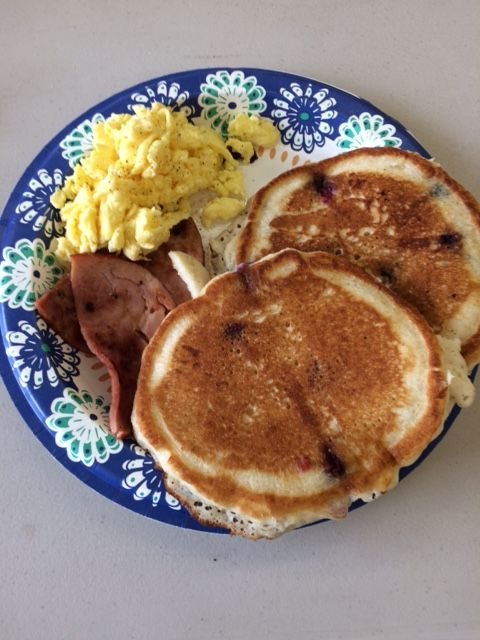 Next post will be part 2 with the Huckleberry Parade, Arts & Crafts Vendors, Bagpipes and more!
Sources: Google images, Giphy.com, Wikipedia, huckleberryfestival.com, whatscookingamerica.net/History/HuckleberryHistory.htm