Found a pile of cuteness while walking through the park
Hello,
So a couple days after my latest post I was walking in a park and heard some sounds from the bushes so I went to investigate and discovered a bunch of kittens. They were all sleeping on top of eachother but I didn't see the momma cat anywhere(was probably hunting for food) so I decided to go buy some food for them and try to take a few cute photos in the process. Now I wanted to share a few of them here. So more cat pics today! YAY!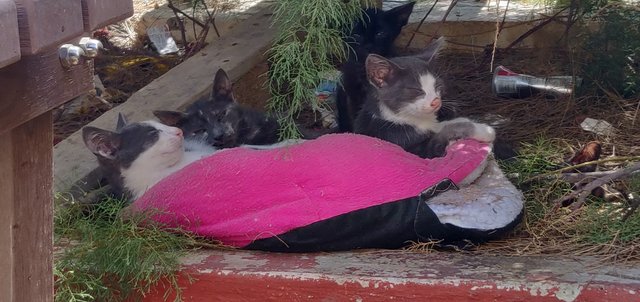 So this is the first photo I took after I noticed them and they got a little bit startled by me coming up but after a few minutes they went back to their cozy places and went back to sleep.
Here is another photo from after they went back and I was able to get a better angle. There was a bunch of bushes, benches and stuff in the way so it was hard to get the perfect shot. Also sorry for the vertical photo I tried to crop it a bit and make it a bit better.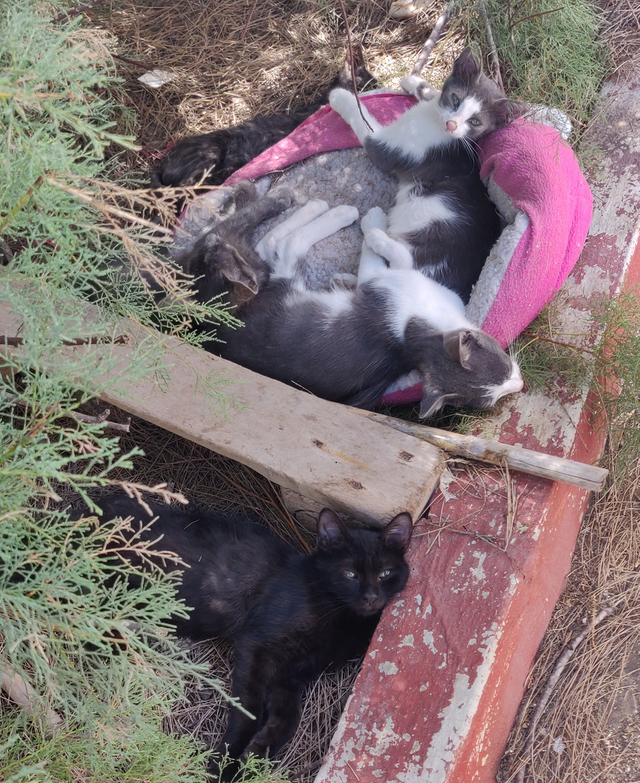 After this I decided to go buy some catfood from the closest grocery store and feed these cute little guys.
So here is the last photo of the day of them all eating together!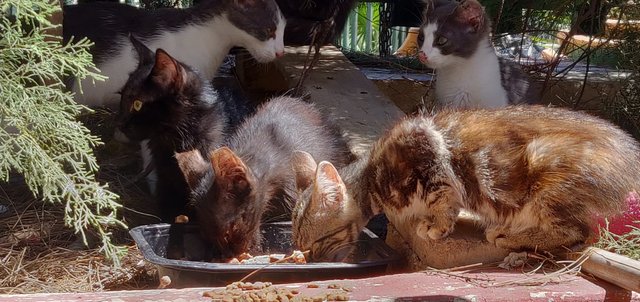 After this I stayed to chill with them for a while and I was also able to play with one of them a bit and even pet him.
So that was it for todays post. Just a bit of cuteness to make your day a little bit better! Hope you enjoyed.
Peace, Straw