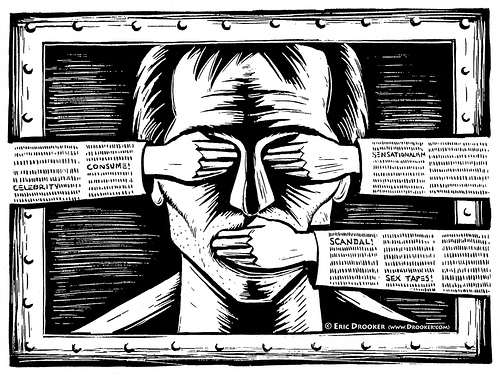 I've been in the business of telling the truth for a long time. Now that I think about it, telling the truth is partly what allowed me to achieve the degree of success I now enjoy.
Talking about things like anarchism, psychedelic drugs, and my past experiences with the law have become my calling card, my modus operandi, and the essence of my personality.
I didn't get to where I am by hiding myself from others, lying to people about my views, or being disingenuous. I am not a politically correct person. I believe in the power of speech to change things for the better; to shift power from the tyrannical to the industrious. This is the pen over the sword; this is voice over bombs.
This is why I inevitably found my way into the cryptocurrency ecosystem, and why the industry --- for the most part --- has welcomed me with open arms. It's an industry replete with rebels, visionaries, iconoclasts, and those who otherwise don't fit into the mold of mainstream, polite society.
With that said, I am not a mean person. I don't insult people, and I try my best to listen to other perspectives with an open mind. I am very forgiving of differing views and will even try to work with people who believe the opposite of me.
However, I have learned over the years that some people don't work well with chronic truth-tellers. They want everything to be PC and fit within a standardized codex of thought. Tragically, those people will clash with people like me. They will feel the buzz and flare of my courageousness and react with disdain and fear.
Unfortunately, I can't help these people overcome their dislike of me and their desire to fit into a box-like, fake society...but I can certainly do everything in my power to maintain my commitment to nonviolent communication. No matter what happens, I will do everything in my power to diplomatically resolve disputes and find middle ground.
That's all we can do, right? We cannot fix hate. We cannot force understanding. We cannot make people see clearly. We can only connect with them and show them love. We can only empathize with them and try to share our humanness.
It's my hope this trajectory will help more people awaken to the dignity and beauty of truth and the power it has to change the world for the better.