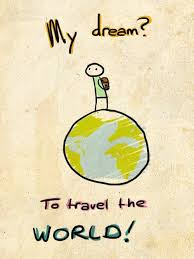 Image source
Every person has a dream. when i was young, i used to be thrilled by many things and by growing i wanted to get all of them. As i grow up, some dreams i work hard to get them. Having a dream or goal in life is very important because if you dont hav any goals for youself, then it would be such a boring life you have. Well i am going to tell you about my dream.
There are two of my own big dreams that is in my list. First one would be travelling. When i was young, i don't get to travel alot but i have always wanted to go around the world and explore. I always think about how when i grow up i earn alot of money, so that i can pay for every trip with my family to travel around the world. I been to few places like vancouver, perth and some around malaysia, but the places that i always wanted to go visit is Santorini that is in Greece and Honolulu in Hawaii. These two place i always dream to go and just spend at least three months there just to relax and just enjoy the wonders they have in that place.
Let tell you more good things about these places. In Santorini, there is this place called Fira. Fira is the capital of Santorini, a Greek island in the Aegean Sea. The Museum of Prehistoric Thira displays items from the destroyed Bronze Age settlement of Akrotiri, including wall paintings and ceramics. Nearby, the whitewashed Orthodox Metropolitan Cathedral has frescoes by local artist Christoforos Asimis. Fira's clifftop location affords views of Nea Kameni, a still-active volcanic island to the west. The second place is Honolulu in Hawaii. Honolulu is for dining, nightlife and shopping, famed for its iconic crescent beach backed by palms and high-rise hotels, with volcanic Diamond Head crater looming in the distance. Sites relating to the World War II attack on Pearl Harbor include the USS Arizona Memorial. This is just the place i want to visit and experience the amazing cultures.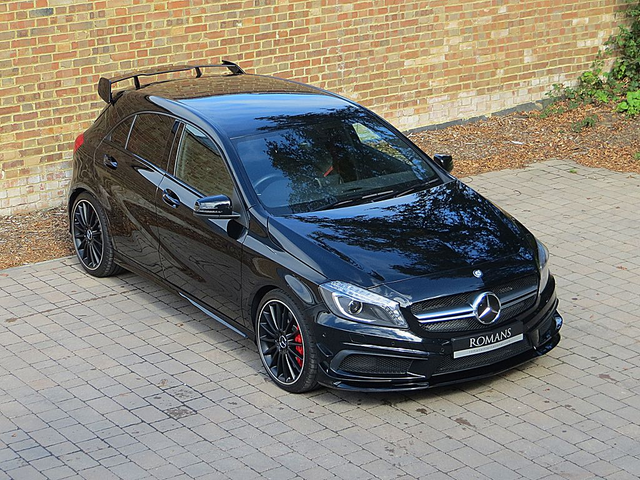 Image source
Secondly is i would want to have my dream car. My dream car is a Mercedes-Benz A45 amg and i want it in black color. This car has 376bhp is a four-wheel drive and it can go up to 62mph in 4.2 seconds. what i like about this car is that it got a very elegant and a cute look but at the same time it is very powerful. I have always dreamt about having one and hopefully one day i will walk in to a Mercedes-Benz can buy this car in cash. That is how i want to buy this car.
Well this is my dream. Let me ask you this question. what is your dream? Everyone wants to be sucessful in the future. So whatever your dream is, let me tell you that dont give up and if u persue it with all your heart, one day you will reach the dream that you have always wanted.
---
Steemit-esl is an initiative done by @alvinauh in the hopes of using Steemit as a platform to help practice English. Steemit-esl is used as an incubator account to help students see the potential of Steemit before assisting them in opening their own.
If you have any comments do, drop it below or contact @alvinauh personally, otherwise, do give the author of this account a nice upvote so they see they see the awesomeness of Steemit. Aside from that, you can also drop a comment below to critique the author's work. Please keep it civil and constructive. We don't want to demotivate others here. Thank you!