Our kidney is one of the vital organs of our body and plays various essential roles in the daily functioning of the body. Because of the important functions this organ performs in the body, it is important for us to care for it just as we take care of the other organs of our body. The same way we engage in liver cleanse and colon cleanse for the liver and colon respectively; it is also expected that we regularly cleanse the kidney to ensure its effective and continuous functioning.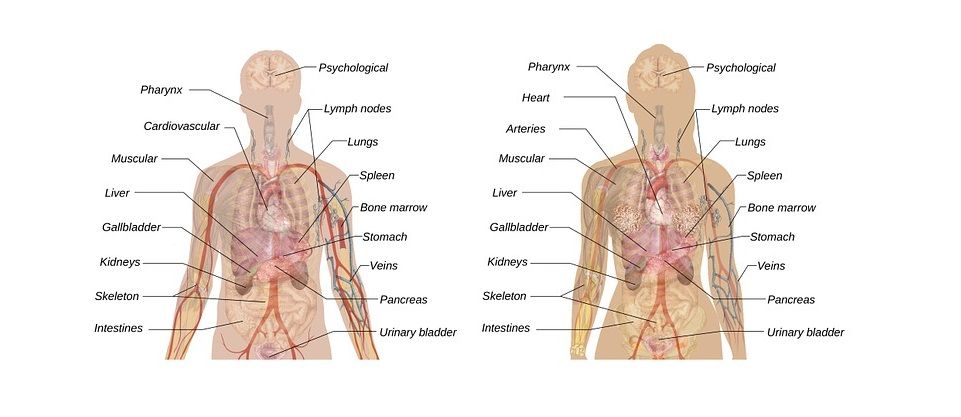 (Image Source : https://pixabay.com)
When toxins are allowed to build up in the body, they could be very harmful to us. It is the kidney that helps the body get rid of harmful toxins by filtering out toxins and waste from the bloodstream. However, it is important we support the kidney in this basic function to ensure we stay healthy at all times. The first place to help the kidney is regularly conducting a cleanse to keep the kidney healthy.
Why Do I Need A Kidney Cleanse?
There are several benefits locked up in conducting a regular kidney cleanse, especially if you have ever suffered any type of fluid retention, UTI, infections, or when you have any symptoms of kidney stones. Below are a few more reasons you need a regular kidney detox:
Prevent kidney infections: infection could occur as a result of an excessive buildup of waste in the kidney. A very good way to prevent this from happening is regularly detoxifying the kidney.
Prevents fatigue: when the kidney is not functioning well, there is a high tendency of experiencing fatigue from time to time. Certain foods will become difficult to process for your body and thus limits your ability to absorbed digested nutrient for energy.
Reduce Bloating:
Kidney cleansing will help reduce bloating which could have resulted from the impaired functioning of the kidney due to an overload of toxins and waste in it.
Prevent kidney stones:
While kidney stones are majorly caused as a result of fat build up in the kidney, a regular kidney cleanse can help reduce the chances of developing painful kidney stones.
Remedy Bladder Problems:
Frequent bladder problems are one of the problems that accompany kidneys clogged with wastes and toxins. This can easily be prevented by a kidney cleanse.
Who Are the Candidates for Kidney Cleanse?
Virtually everyone needs t regularly detox their kidney, but there are certain factors that serve as a pointer to tell you if you need to cleanse your kidney now. They are:
Type 2 diabetes
Fluid retention or Edema
Kidney stones
Frequent use of over-the-counter analgesics
Urinary tract infection
Recurrent bladder or kidney infections
How Can I Perform A Kidney Cleanse?
Performing a kidney cleanse is not a difficult process, and it's what you can do all by yourself. The first step towards achieving an effective kidney detox is as simple as just drinking plenty of purified water. However, that's just the beginning as water only provides hydration; you may need to use a variety of different herbs, foods, fruits, and vegetables to boost the flushing.
#1: Herbs for Kidney Cleansing
Herbs also play a crucial role when it comes to flushing the kidney and the best three I can recommend are burdocks, stinging nettle, and Rehmannia.
Burdock root: This is a natural diuretic that could help the kidney get rid of excess water together with wastes and toxins by increasing the rate of urination.
Stinging nettle: This herb is very high in Vitamin C and has been found over time to be effective to help start filtration of excess fluids through the kidney.
Rehmannia: This is a popular Chinese herb known to help cleanse the kidney.
#2: Foods for Kidney Cleanse
Considering the health of your kidney, you should be looking into consuming foods that are nutrient-dense and as well rich in electrolytes. High-antioxidant foods are your target, including foods such as cranberries, blueberries, beets, seaweed, lemon juice, spinach, e.t.c.
Bottom line
Lots of natural ways are available to help you detox or cleanse your kidney. Start off now and make cleansing become part of your daily routine and I'm sure you will be surprised how much cleansing could impact your thinking and feelings.
Disclaimer
Please note that individual results will vary from person to person. All and any information and statements contained in this article are not intended to replace your doctor's advice or treatment. We do not provide medical advice, prescription, or diagnose illness. Therefore, our views and nutritional statements are not intended to replace your doctor's medical advice. If you have a health concern or condition, see your doctor before starting anything you could read here.