One thing my Dad told me, is that people will get to learn many things from the event ocurring around us. And I believe he is right, when I saw a heave of Hays just behind a boundary wall.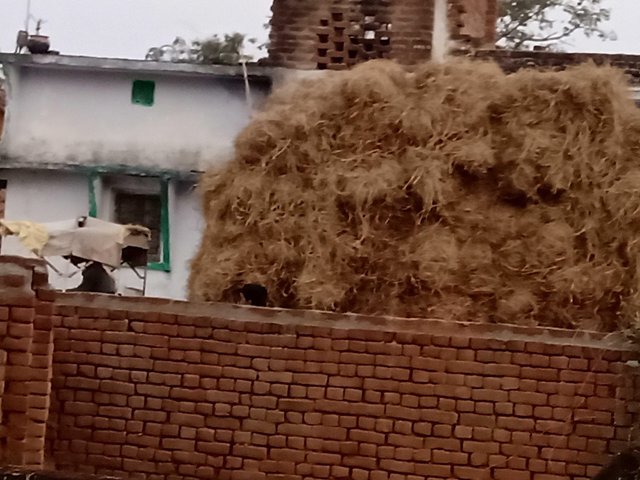 For a second, I was surprised to see so many Hays stacked there as till afternoon it used to be a passage. But slowly o get over of my sleep to find that heave started to move. I realised, it was loaded on a tractor.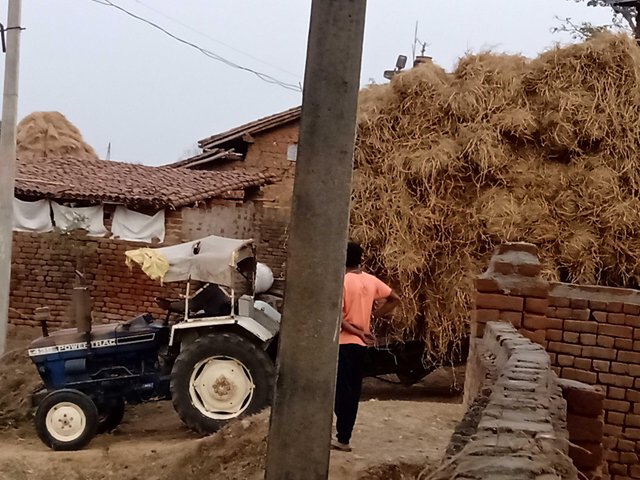 The overloaded tractor is trying to get down from a steep slope, and that why moving very slowly. The driver use to follow stop and start procedure to get the tractor down to the road safely.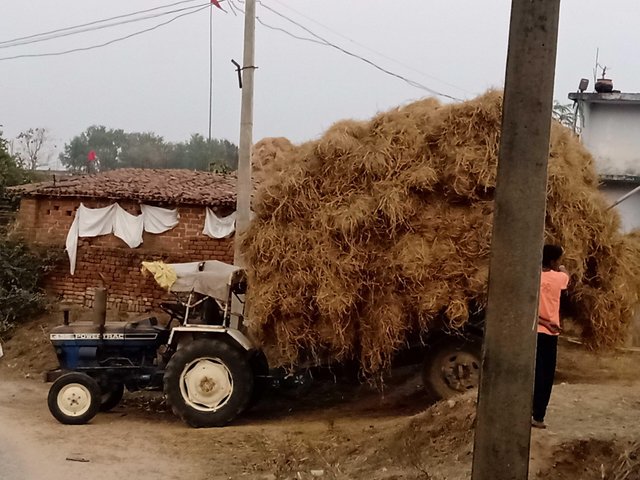 The driver seems to be very experienced, as he hold his nerve and patience to move such overloaded vehicle down to the road safely. Although he follow a safe approach by slowing down the vehicle and moving briskly. There was a attendant too who is guiding the driver about taking care of the sideways.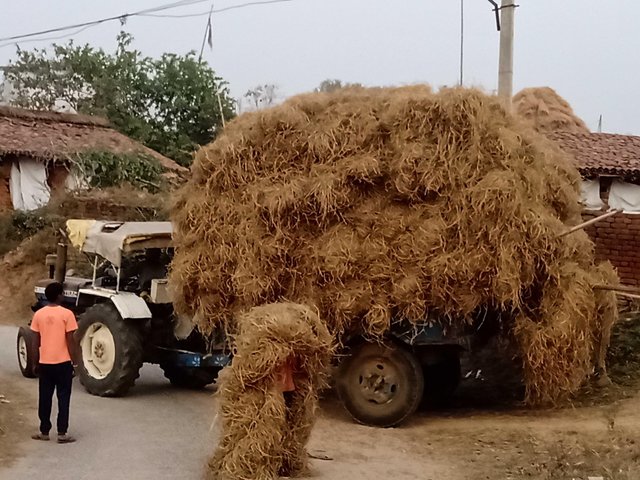 Well such overloaded sight is very common nowadays days due to harvesting season all around. Everyone is getting their Paddy's / Hays safely to their places. I was quite amazed to see how they manage to stack and load such huge quantity in a tractor or Bullock cart.
Well, while looking at the way the sensible driver get down his vehicle back to road taught me an important life lessons.
Sometimes, people get overburden with many responsibility and started to get hopeless. They also started lose their patience and get frustrated easily. Well such situation may occur to everyone and I believe that is the right time to move slowly and briskly to get along all the responsibility. This will help to live a smooth life.
Such a simple way, and it's true, we get learn many things with the events happening around us.
Happy New Year
Stay Calm....
Keep Steeming...Steem On !!!
---
Vote for Witness I have voted to,
@firepower , @enginewitty, @blocktrades , @gtg , @abit, @c-squared , @jackmiller, @ura-soul, @blockbrothers , @utopian.io @bobinson, @jatinhota, @curie, @adsactly-witness, @therealwolf @patrice @reggaemuffin @c0ff33a @thekitchenfairy @drakos @roelandp @good-karma @yabapmatt @partiko @steemcommunity @qurator.
---



...........................................


..............................................