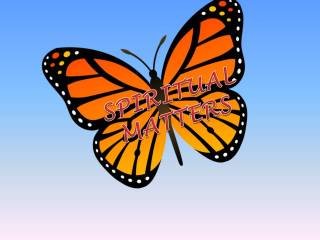 Wow. It is amazing how one catastrophic event can send me into research mode that opens doors of awareness on unforeseen levels.
In the recent New Zealand attack, the perpetrator, an avowed white nationalist, applauded the POTUS in his 'manifesto', inferring that he is a racist.
Smh…I don't want to entertain such a clear lack of insight from the accuser.
No disrespect; but, the POTUS is a businessman. He did not grow his extreme wealth by limiting his interactions to a single race.
While on a recent search of religious persecution faced by Christians in recent history, I learned that religious persecution is diverse across a myriad of faiths in different parts of the world.
In recent times, thousands have died in Nigeria for their Christian views. In comparison to the New Zealand attack, these murders have received very little recognition in the news. I realize that there are many plausible reasons for which I won't use this post to speculate. These recent massacres surely didn't make the ongoing, 24-7 play-by-play msm news; but, I'll move on because I want to end with the most unexpected focus of this post.
In my research regarding religious persecution, I learned that there are 20 countries anti-Christians; and that persecution is not isolated to any one faith. Believers of many faiths suffer persecution across the world because of their choice to worship.
But as mentioned, the most interesting and unexpected twist the research for this post took, brought the discussion surrounding POTUS' bias full circle, front and center to dispelling false accusations.
In this research, I was shocked to learn the following bit of noteworthy news that apparently didn't make the Gargoyle headlines. It started with a perk in my spirit to query if Trump has hosted any African dignitaries in the White House, to help dispel this unrelenting rumor.
Golly gee, to my surprise, I learned that in April 2018, POTUS Trump hosted a White House meeting with Nigerian President Muhammadu Buhari.
In the link below is a news conference in the rose garden with POTUS and Buhari. Ironically, they talked about many things including the religious persecution of Christians, Muslims, and all faiths.
Rme…Smh…On watching this interview, I asked who in their right mind would receive any inkling that this man is a white supremacist? Smh, I assure you, white supremacist is the last thought which comes to mind when seeing the POTUS.
As I end this post, I'm reminded of the lost soul sitting in the New Zealand jail cell this day; and, how the real time virtual-reality-like-assault, has to be coming more into focus with the gravity of his reality.
Clearly his beliefs, as well as anyone perpetrating these falsities, are maliciously skewed. Here's the link to the news conference:
[POTUS & Nigerian President Buhari at WH News Conference] (
)
Sometimes, at the end of the day, all one can do is offer a prayer for truth to come to the light. And I can say, as I end this post, that for me, prayers have been answered.
Peace.