"The earth has it´s music for those who will listen" - George Santayana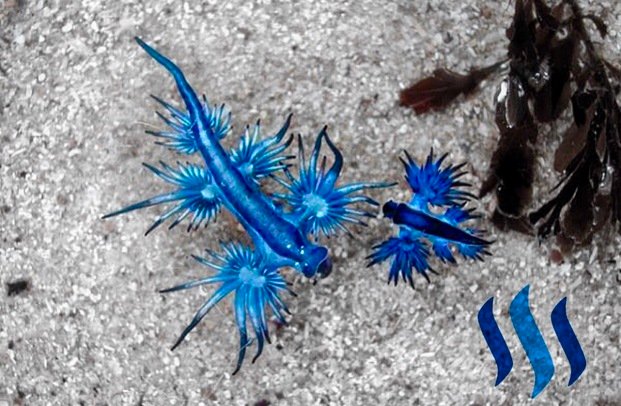 The nature has so many unique and beautiful things to offer. One of my biggest passion is to go outside and explore what is out there. If you are new to my blog - (welcome) I have posted about crazy natural phenomena in the past, you can read them here -
When I scroll through the news app, I always get stuck by articles about unique animals. Doesn´t matter if they look pretty, live under water or can fly. I am interested in everything what mother´s nature has to offer. I could also say that it is kind of like a passion of mine, researching for what exists on our planet but I thought I just do an extra post about it.  There are thousands of species living their lives and we dont know about them, which is maybe a good thing because people use to kill everything that´s pretty, unique or able to wear.... But the thought of living with species you havent known before on the same planet as you is just crazy, right?
Before I am going to start, I want to prepare yourself for some funny pictures but interesting information! 
-------------------------------------------------------------------------------------
1. RED LIPPED BATFISH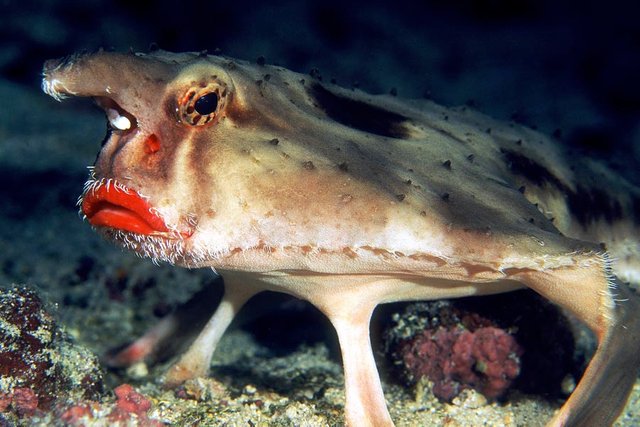 The red lipped fish named after Ogcocephalus darwini, is a deepwater fish and found near the Galapagos Islands. His lips are very big and looking like Twizzlers melting in the sun. Instead of really swimming, it walk on fins modified to walk like feet. The fish usually grows to about 25cm, about the length of a borrito. 
2. MANTIS SHRIMP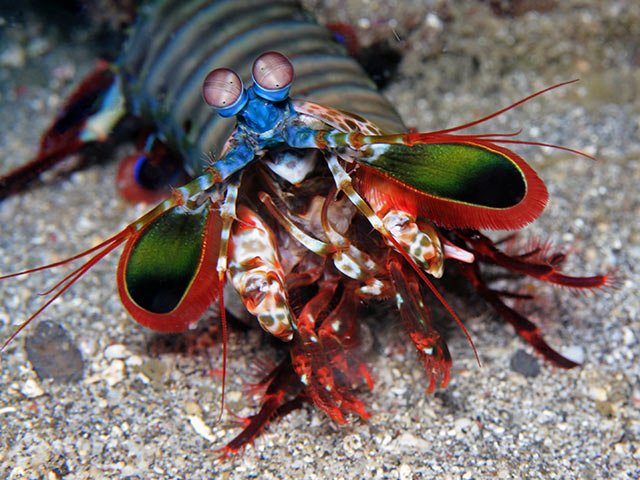 Seven receptors are enough to recognize all the colors of the world. But the cancer of the Fang has twelve. The predatory crushers hit their victims at a speed of about 85 kilometers per hour although this happens under water. I dont want to think about how it hurts on air!
3. BLOBFISH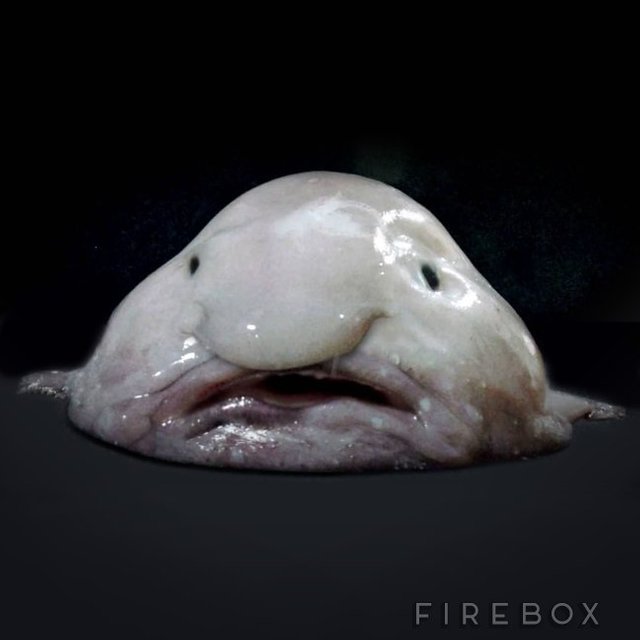 The blobfish was honored as the ugliest animal alive. The fish lives in depth of up to 800m and is rarely seen by humans. This fish is totally inedible! 
4. GLAUCUS
The glaucus, also called blue dragon or blue angel, is a carnivores and is very tiny as you can see here.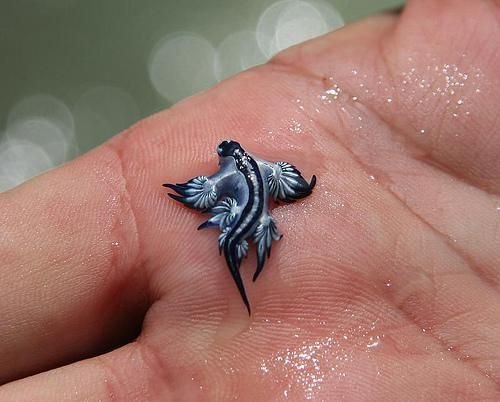 These little screws are living in all oceans in this world.
5. OPAH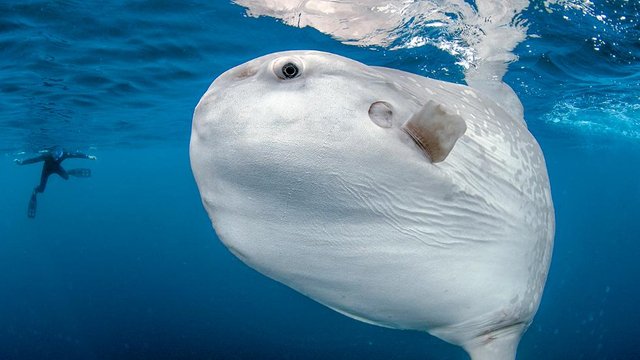 I am not sure if "opah" is the right meaning for this fish. In german its called "Mondfisch". Anyway, this picture which you have seen above is not a fake picture! The photographer Daniel Botelho shot this amazing picture while he was doing some photographs on behalf of "National Geographic". This fish is the largest bone fish in the world. It weights 2,3 tons but is faster in swimming as it seems! While Botelho was going into the water, he saw five of those opah fishes and just 1 second after, there was only 1 fish left. 
6. DASYMUTILLA GLORIOSA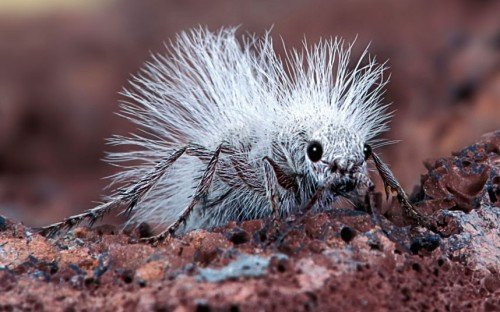 Only one bite of the velvet ant can be very painful. It is less an ant than a wasp. Especially the females are known dor their painful sting. 
-------------------------------------------------------------------------------------
Have you ever heard of those animals before? 
This is the proof why I like the nature so much. I am always surprised of what exists on this planet. Look at all the colors of the mantis shrimp. Or those juicy lips of the red lipped batfish. The massive opah is also very inspiring. 
I hope you enjoyed part I of this series. 
Thanks for reading 
Stay focused
Love, Soldier