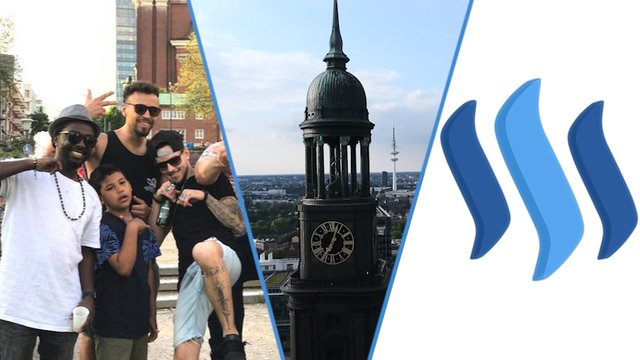 When you get older, you slowly start to distance yourself from your childhood/school friends.
Life just gets very busy, and we don't always stay in contact as close as we used to before.
That definitely goes for me too, I'm always busy but last week when the weather was nice, I decided to make an exception.
Some of my old friends who I've known since I was a young teenager were having a Barbecue outside.
It's interesting to see what they have become, compared to what they used to be like or what they wanted as a kid.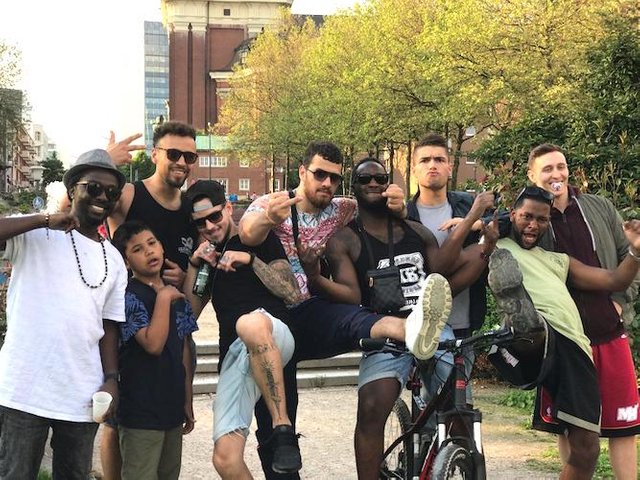 We had a great time - laughing about old stories, talking about how things have changed and more.
And of course there were also freshly grilled sausages and toasted bread from the barbecue!
I brought my drone along to capture some of these memories!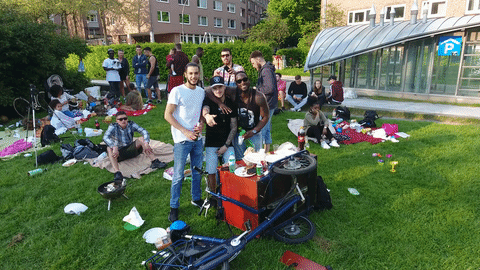 We decided to have a fun game of football (soccer), since we all used to play as kids.
As some of you may know the DJI Phantom 4 has a tracking function, so I let it track one of my friends with the football: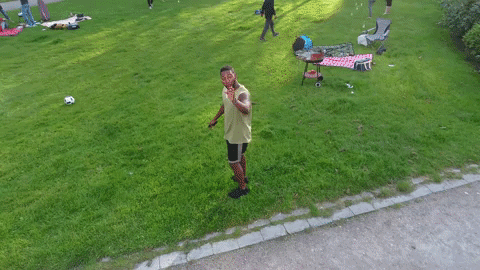 Then of course, I had to take my drone a little higher and explore the view above Hamburg!
When the sun comes out in Hamburg, it's truly a beautiful city.
As you can see, we have both old and traditional buildings (Hamburg has a long history of being a port) as well as new and exciting architectural projects.
And of course, the big harbor is also a beautiful feature!
Take a look at these stunning views: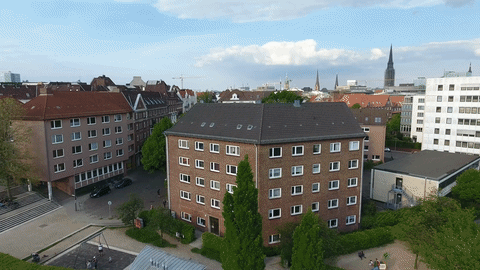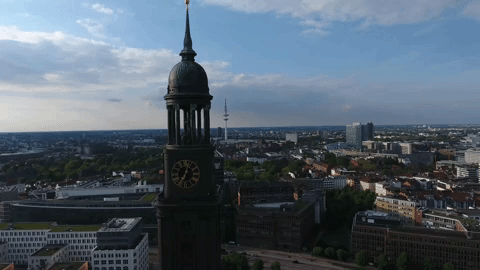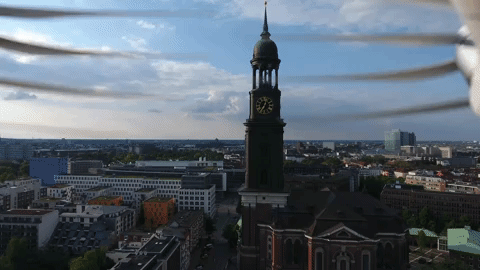 I had a great time reconnecting with my friends and enjoying the sun.
I think it's really important to take a break once in a while.
Work smarter, not harder - if you work all day without taking a break, you will get tired and you efficiency will decrease. It's very important to take a breather once in a while, and gain some new inspiration and energy.
Countless studies have shown that your brain works slower over time if you keep working, you get tired, exhausted and demotivated. Get up once in a while, go for a walk, have something to drink or meet up with your friends in the sun.
You will return more refreshed and inspired.
Think about your childhood friends, call them or contact them on social media, I'm sure they will be glad!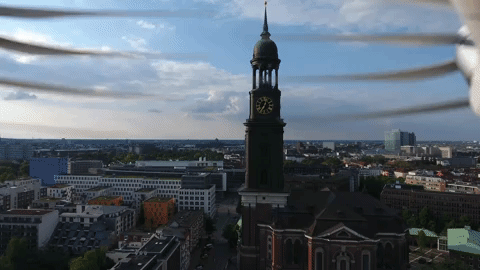 Remember to stay connected with your old friends - these friendships are worth a lot.
And although life gets very busy, it's important to take some time to relax and refresh your mind as well!
---
- Instagram -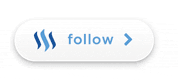 © Sirwinchester