Team Mellow Yellow✌😁
Happy Wednesday everyone! I am happy because once again I beat the time. I thought I am going to be late today because I got out of the house 6:50 a.m. So I was expecting to arrive here past 7 a.m. But I was surprised that it was still 6:53 a.m. when I had my finger scanned. Kaya naman pala late ang aming finger scanner dahil wala daw palang kuryente kanina. Ganyan ang resulta pag nagkakaroon ng power interruption. Thank God for that timely interruption. I was saved from being late.🙏👍👍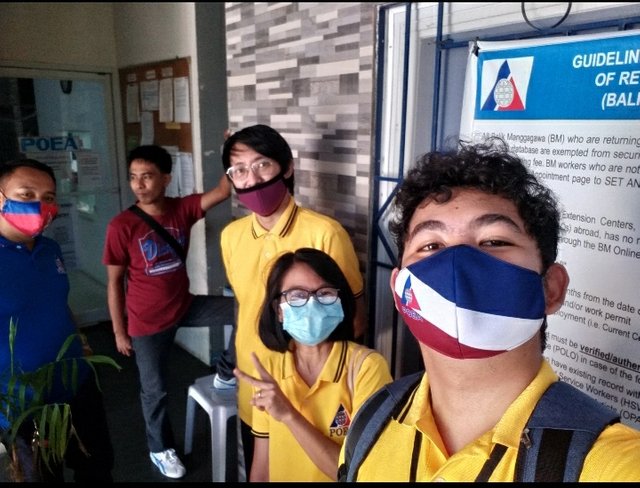 For today I want to share with you my mellow officemates. Mellow in the sense that these men are really soft and pleasant. As if they do not know how to be angry in their lifetime. And we are wearing our yellow set of uniforms. So I asked Eugene to have our groupie before we go home.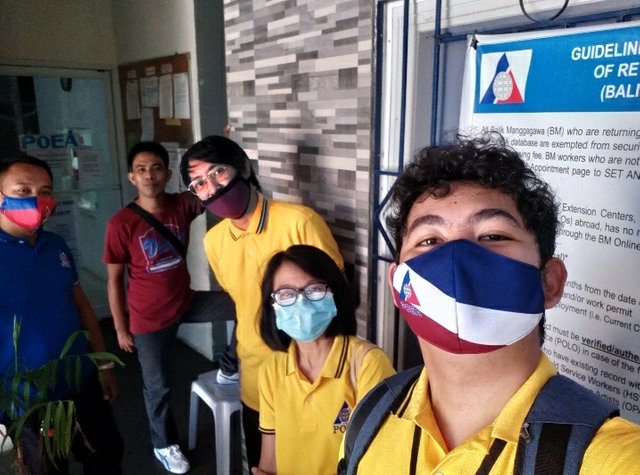 Except for our driver and guard they already changed their outfit. This was taken last Friday by the way and taken by Eugene using my Samsung Galaxy J8 phone. I was looking for Sir @edong but he went ahead already and he was not wearing our yellow uniform that day.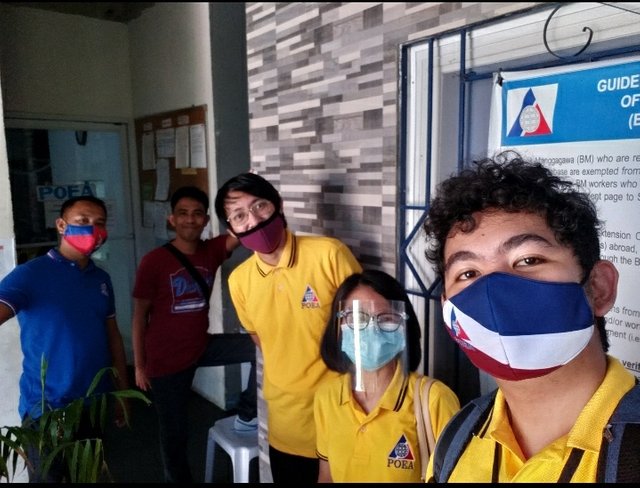 The one holding my phone is Eugene. One of our service con employees. Very patient and he never gets tired and irritated by our irate and arrogant clients. A certified mellow person. So gentle and talagang di siya marunong magalit. The other one in yellow is Sir Ace. Seryoso siya pero di rin siya marunong magalit. And those 2 not wearing yellow are both jolly persons. They look serious and aloof but they are really jolly persons. Malalakas at malulutong ang mga halakhak nila.
Me???Well, I am mellow and I am also unpleasant sometimes bwhahaha. 😆 But I don't really show it, I keep my cool. And for the past 2 years working here, I praise God I have learned to control myself in talking back to clients who are really arrogant and such a pain in the stomach.✌😂
That would be all for today my dear friends. Our supply officer purchased one affordabox for the office and we've been watching programs from GMA. The network that I hate bwhahaha.😂😂😂 Well, I do have a choice though that is why I was able to make this post today because I do not really want to watch any from that box bwhahaha.✌😁
Please stay safe and healthy at all times. I love you all. 🥰🙏
Thank you so much for your time. God bless us all and let us keep praying for each other and for our world. 👍🙏💚🙏👍
Check this link and join our prayer warrior here in steemit https://steemit.com/christian-trail/@wilx/christians-on-steemit-let-us-follow-and-support-each-other-pt-7-join-the-christian-trail
I am forever grateful to God every day of my life for giving me everything I need and praise Him all the more for not giving me everything I want. To God be all the honor, praise and glory ❤ :-)
I am @sashley a.k.a. shirleynpenalosa, a recipient of God's love, mercy and grace. :-) ❤
Have a blessed Year 2020 everyone :-) ❤
Please do check out @paradise-found's posts and you're welcome to join the @gratefulvibes family curation.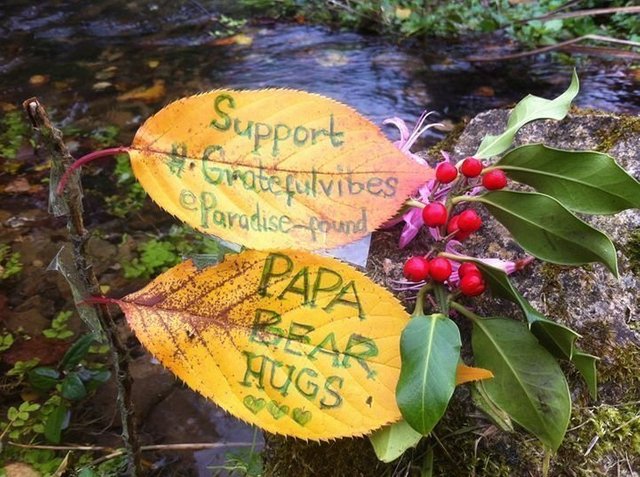 (credits: sis @sunnylife)
Follow us on #gratefulvibes discord channel (positive and uplifting attitude) https://discord.gg/7bvvJG
Let us support @surpassinggoogle as a witness by voting for him, just visit this link https://steemit.com/~witnesses and type in "#steemgigs" at the first search box.
If you want to give him witness voting decisions on your behalf, visit https://steemit.com/~witnessesagain and type in "surpassinggoogle" in the second box as a proxy.

(credits: @bloghound)