Simple Things That Make My Carleign Happy🥰💝👍👍
Thank God its Friday and the weather is so fine today. And another thing to be grateful for is that I finally made it again straight this week to be on time. Praise God.🙏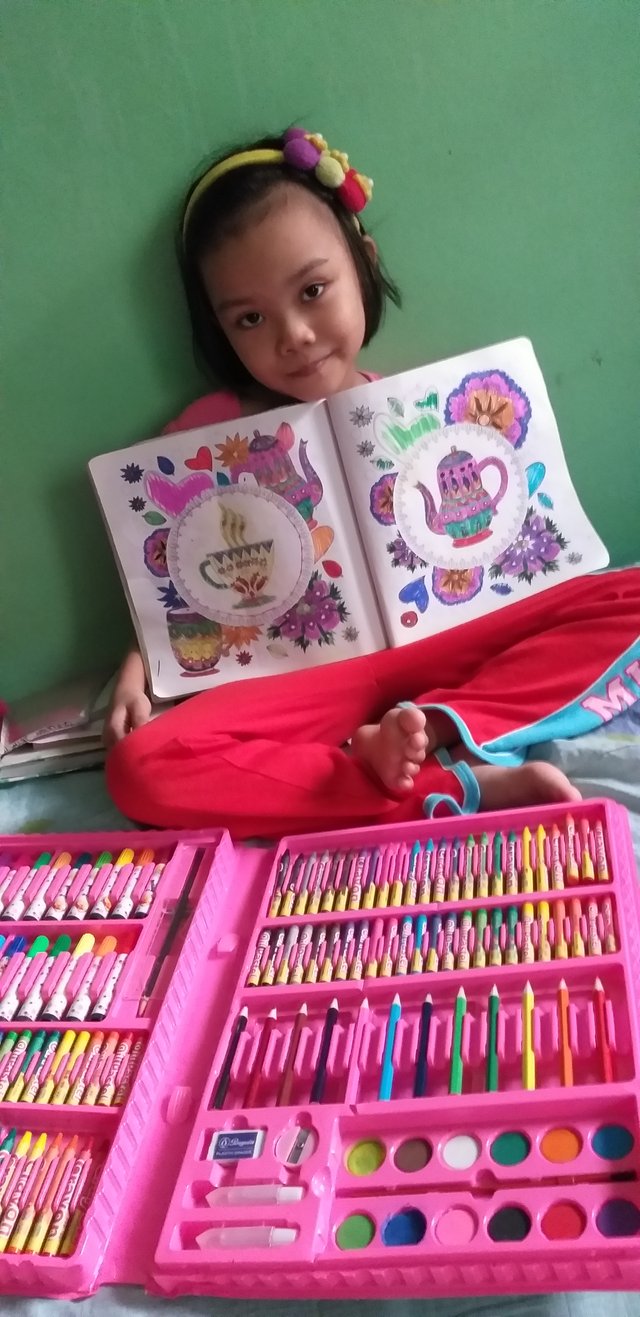 I am the happiest when my kids and my loved ones are happy. I bought her an art and coloring set as promised because she's been a good girl. I got this 168 pieces set of art materials thru online. I regret that I was not able to video and took photos her priceless reaction when she saw me holding this last Monday after work.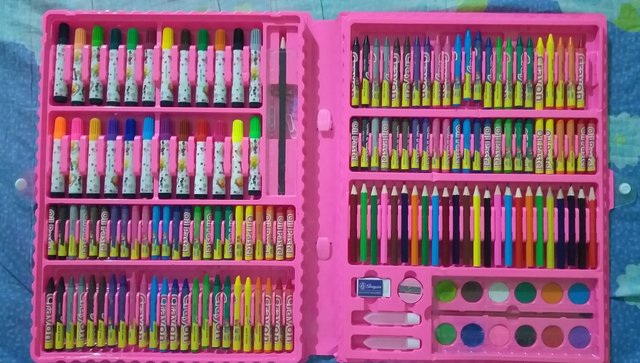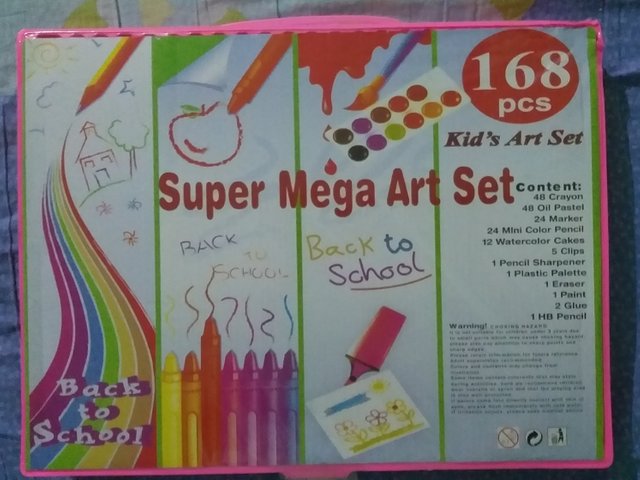 She was giggling and refraining herself from screaming. Her voice suddenly became high pitched. It was delivered to the office. It was kind of bulky because of the thick bubble wrap. I removed the said wrap here and I only brought this with my paper bag. Ang labas niya para ko na lang siyang binili dito sa bayan.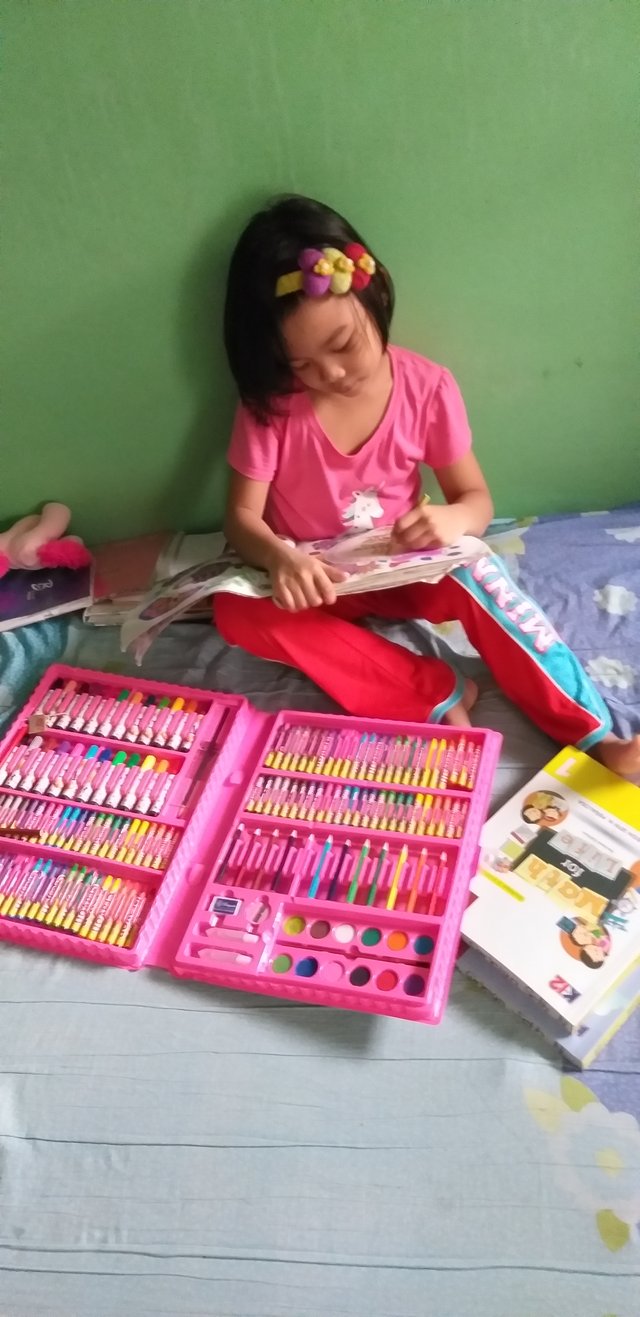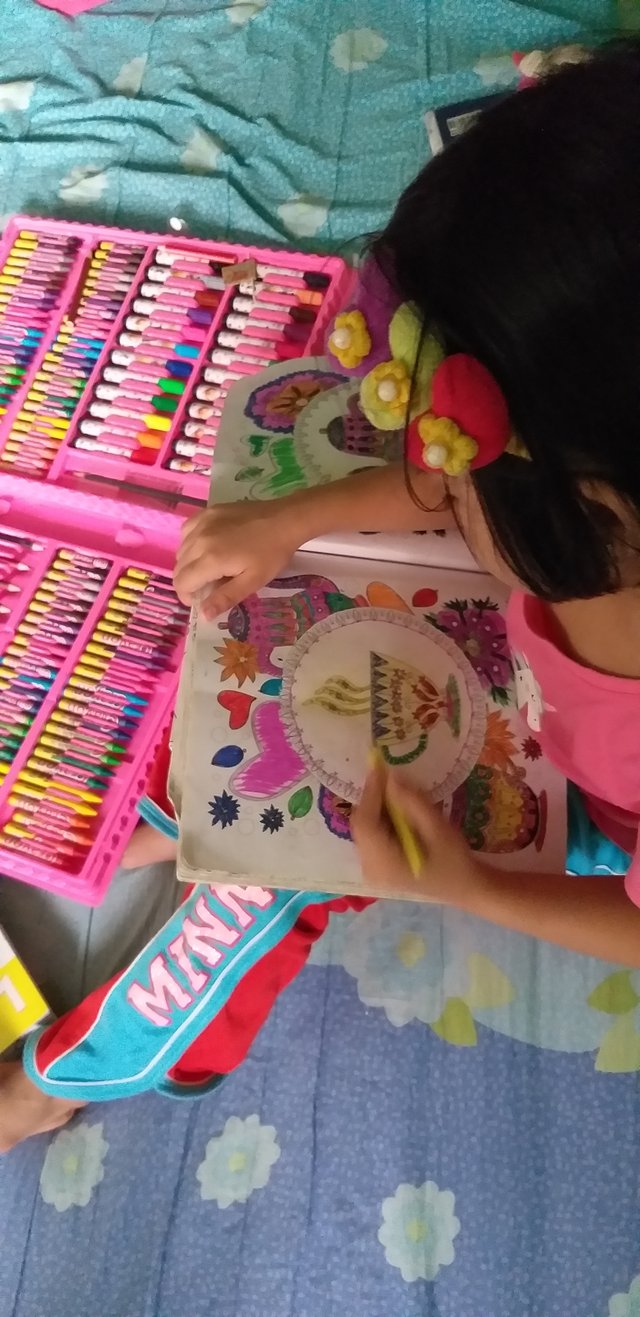 Her reaction is sooooo priceless! She immediately opened it and started to color her coloring book. She can not contain her excitement. She wanted to go out and hug me. But I reminded her gently to stay inside just enjoy her "reward" and she can hug me later after I take my full bath.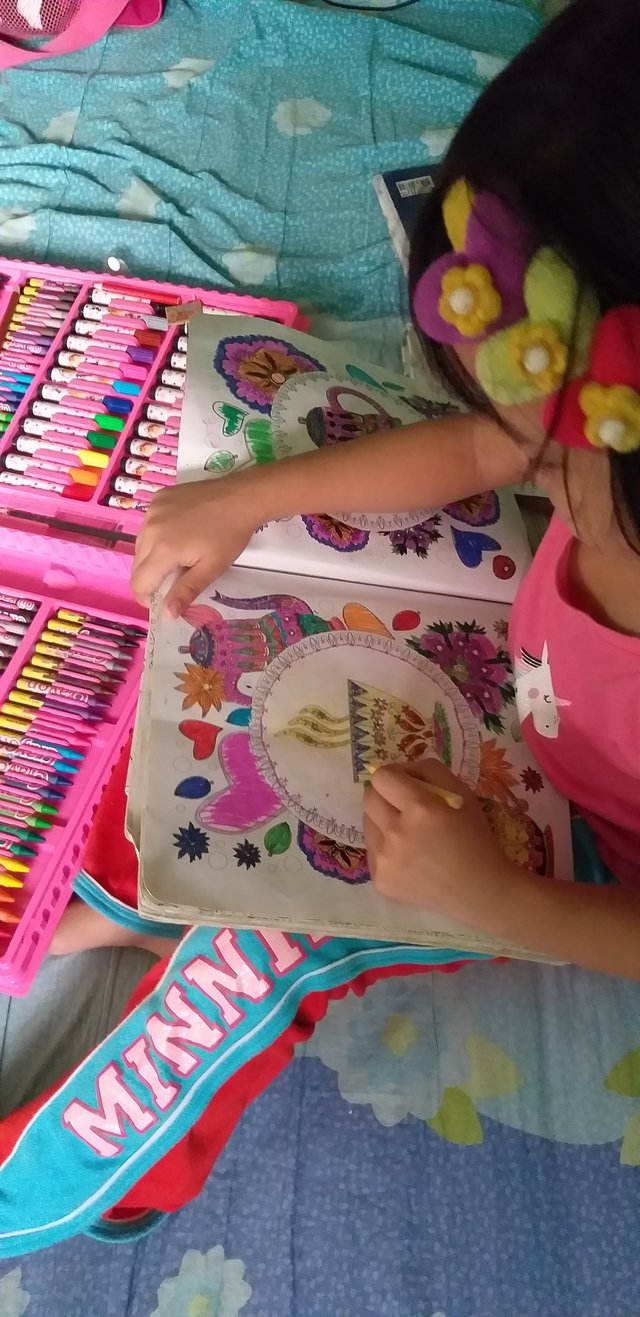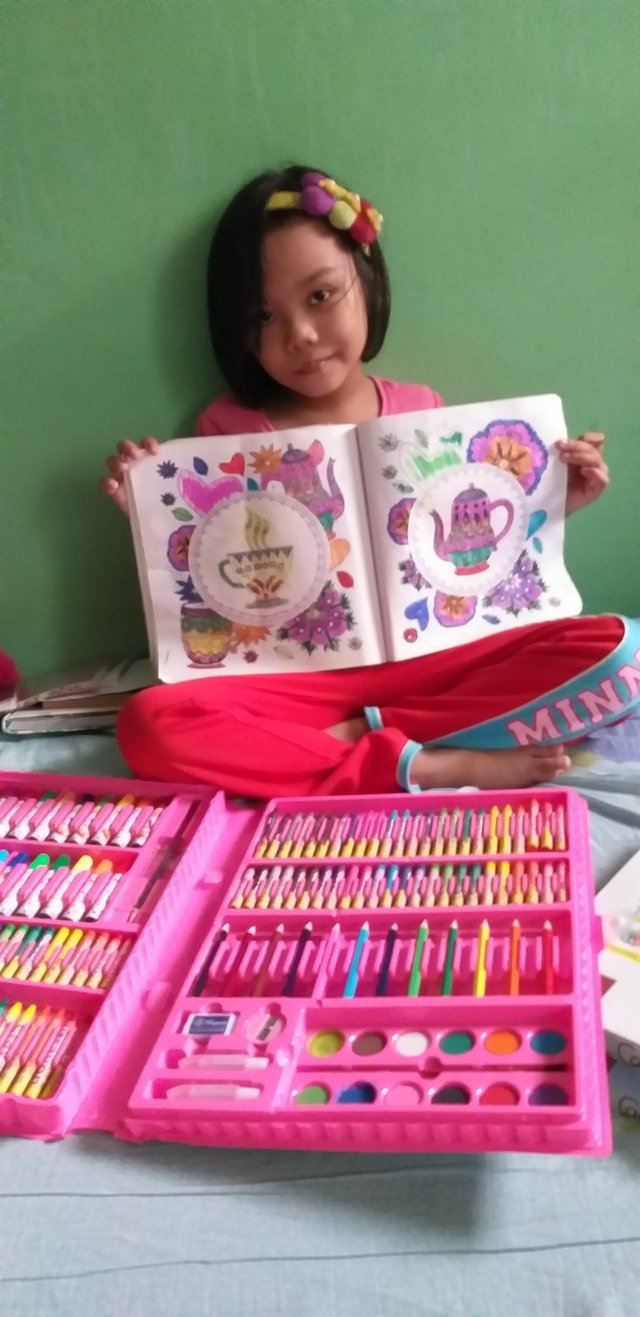 Then she happily showed me her output. She asked me to take a photo of it and even suggested that I make a post for this one here. "Mommy look! Take a picture, take a picture, dali! Then post mo sa steemit mo." she said.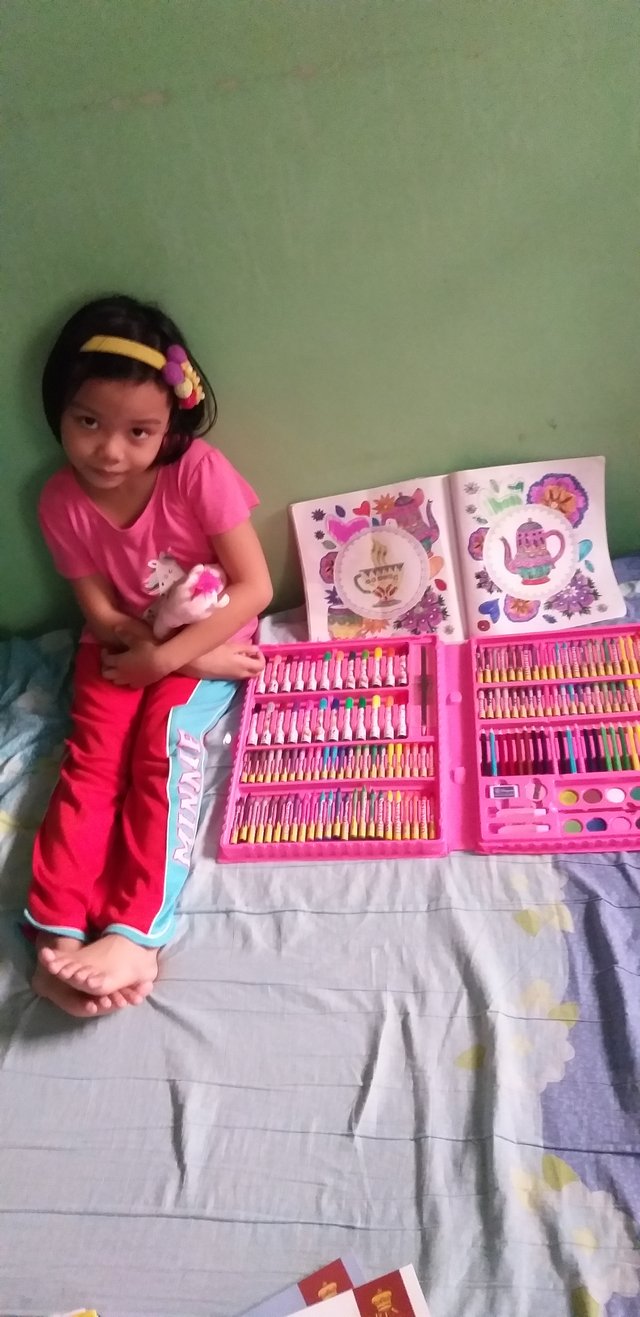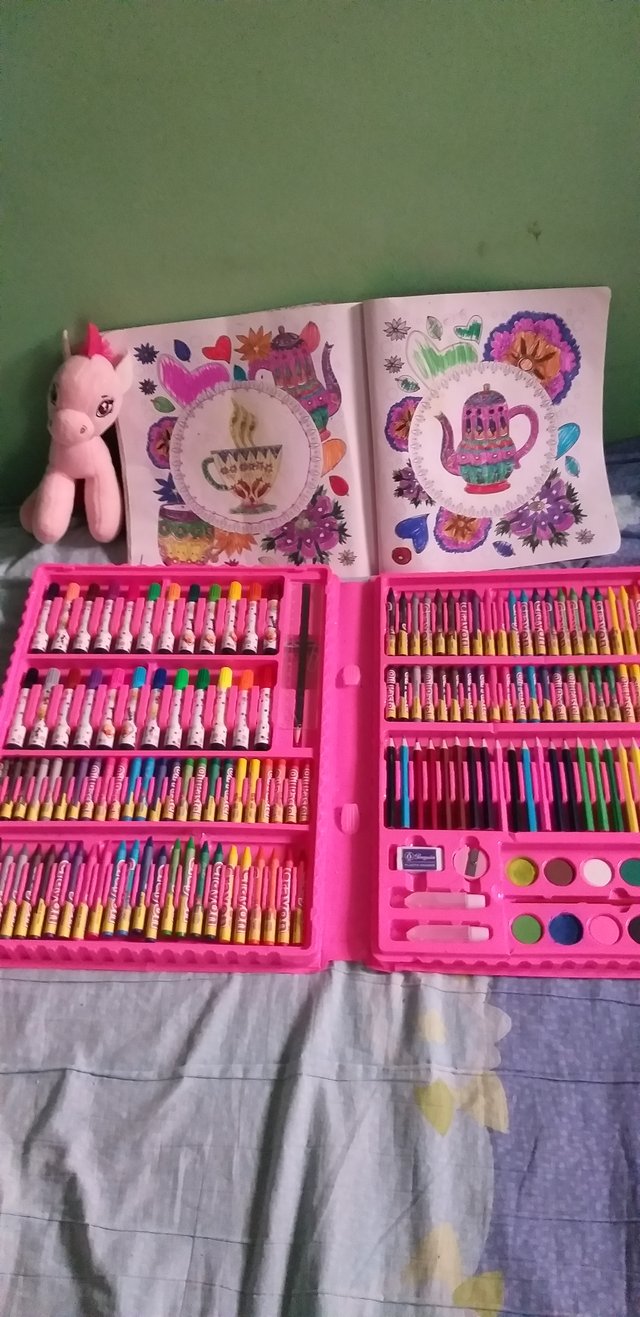 I was really very excited too to see her like that. Her happiness and excitement are very contagious. Even my nanay and my eldest were happy to see her like that.
They're happy to see the product too. Amazed sila ang dami daw. And because of that I rated that seller and product 5 stars.👍👍
This is just one of the many simple things that make my Carleign Seth happy. She really loves to draw, paint and color. I will do everything I can to support her, to guide and to love them both equally, no favoritism. 🥰🙏
Please stay safe and healthy at all times. I love you all. 🥰🙏
Thank you so much for your time. God bless us all and let us keep praying for each other and for our world. 👍🙏💚🙏👍
Check this link and join our prayer warrior here in steemit https://steemit.com/christian-trail/@wilx/christians-on-steemit-let-us-follow-and-support-each-other-pt-7-join-the-christian-trail
I am forever grateful to God every day of my life for giving me everything I need and praise Him all the more for not giving me everything I want. To God be all the honor, praise and glory ❤ :-)
I am @sashley a.k.a. shirleynpenalosa, a recipient of God's love, mercy and grace. :-) ❤
Have a blessed Year 2020 everyone :-) ❤
Please do check out @paradise-found's posts and you're welcome to join the @gratefulvibes family curation.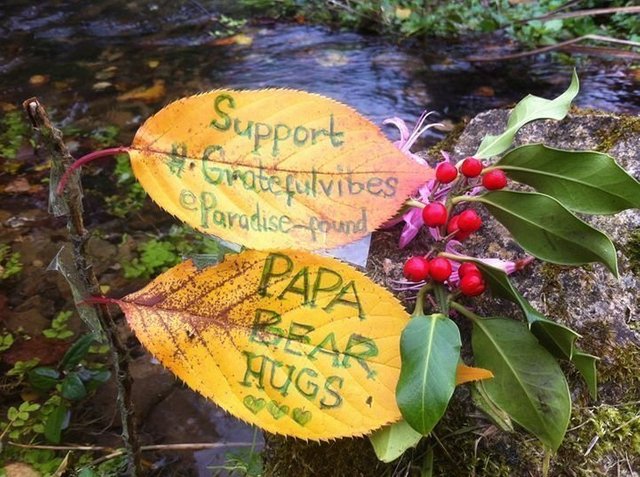 (credits: sis @sunnylife)
Follow us on #gratefulvibes discord channel (positive and uplifting attitude) https://discord.gg/7bvvJG
Let us support @surpassinggoogle as a witness by voting for him, just visit this link https://steemit.com/~witnesses and type in "#steemgigs" at the first search box.
If you want to give him witness voting decisions on your behalf, visit https://steemit.com/~witnessesagain and type in "surpassinggoogle" in the second box as a proxy.

(credits: @bloghound)