Confessions of a Divorced Lesbian Barista
It feels like years ago that I came out on Steemit. I love how caring this community was. It was and still is hard to accept myself as a queer woman after being hetero married for 20 years and birthing three amazing children. I have taken many steps since I was last here. Of them, the biggest is not the divorce that just went through (my ex and I are still good friends); it was me moving into my own place.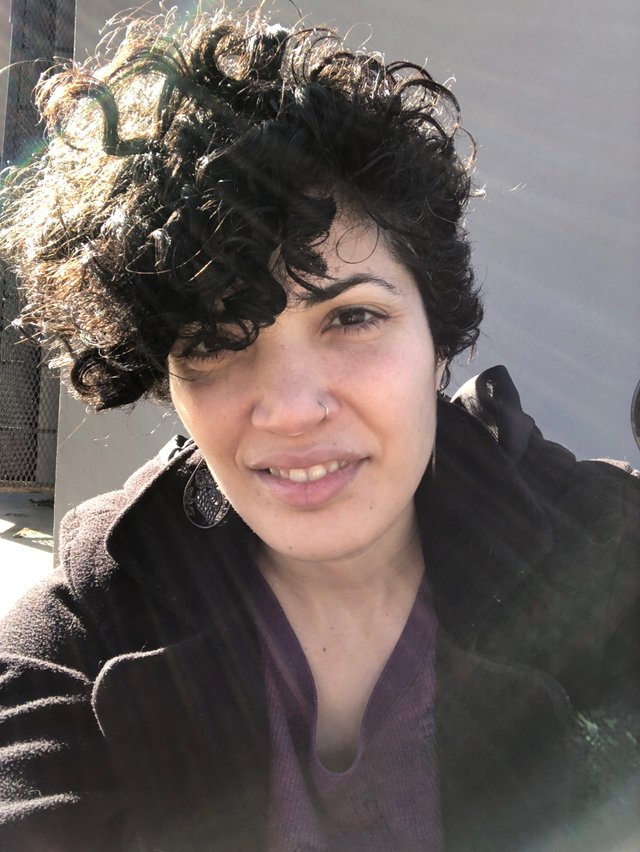 Me outside Starbucks on my break.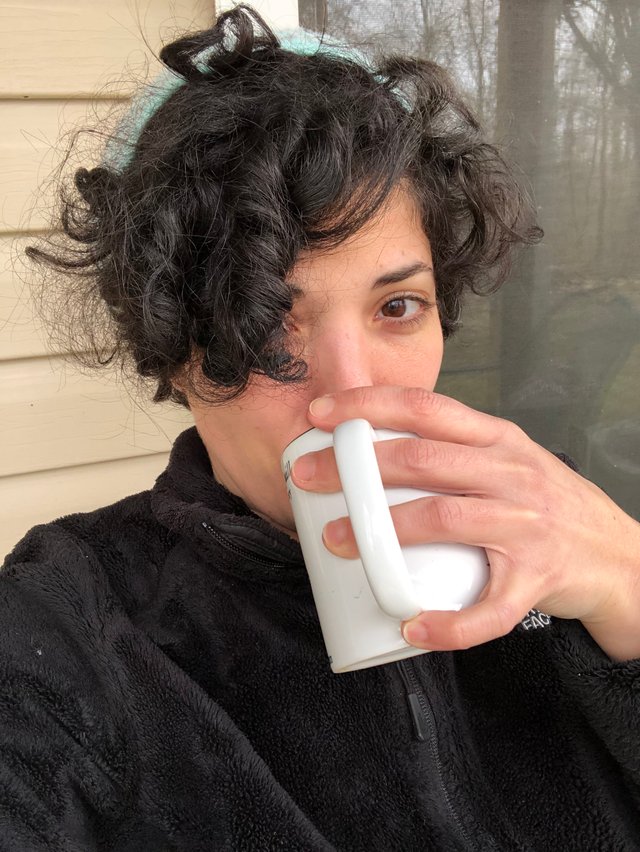 Me on my porch enjoying coffee.
I've never been independent. Dependence was cultivated by my parents. I then married as an escape from a violent home. My partner took care of us financially while I took care of the children. My first year of college was the closest I came. That year I lived on a separate campus from my then-partner. I managed my funds and his. But we were still a pair and I never felt single.
Living on my own is terrifying. In truth, I am living with a roommate, but I am managing my own funds. I work at Starbucks during the day. Evenings I still teach online for the Center for Creative Writing. (An aside: I realize it's been so long barely anyone here likely knows who I am. Feel free to scroll through my blog.) I also edit Heart and Humanity with @raymondspeaks. And I freelance write where I can.
My greatest barrier at the moment is income. Even with the multiple jobs, I don't have much. This is okay with me. Still, one of the dreams I gave up to be married was traveling. My goals for myself as a divorced, lesbian barista are to follow those dreams. They will happen.
There is plenty more to say. This is a start. I'm sending this out into the Steemit-sphere to see who is still here. Can we reconnect?