I've never a meme/picture describe why the private sector does almost everything better than the public sector as well as this.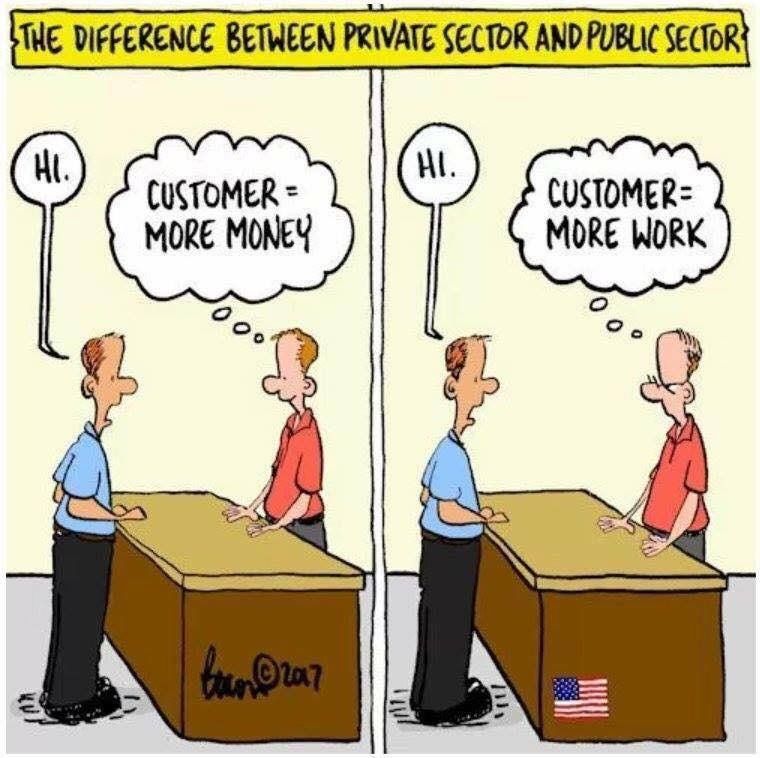 I grew up in western Canada under a socialist government in the 1990s. Things got so bad economically towards the end of that socialist reign of terror, that I had to move to another province to find work. I find it to be quite interesting that virtually everyone I know who has lived in a socialist province hates socialism, while liberals whom have never lived under a socialist government revere it.
I suppose every generation has to learn some lessons the hard way.