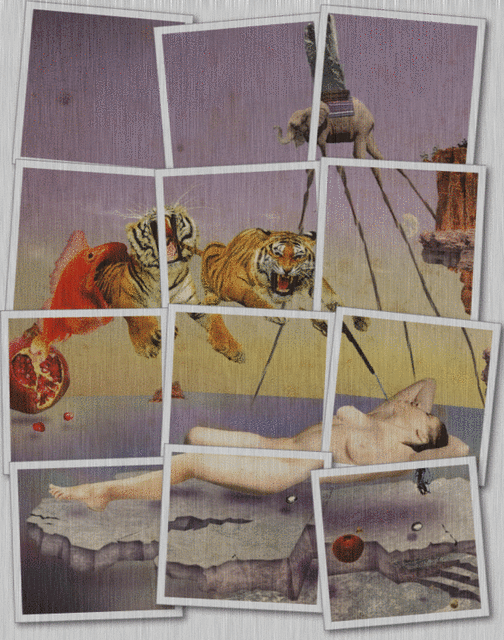 ---
The smile she gave me
The look in her eyes,
That image is dimming
Mirrors are broken apart.
Ashtray over the top,
The floor full of empties.
Empty shelves in my fridge
Stone cold milk and some spirits.
Spirits of us flowing away,
Away far to distance.
I have to forget
But dreams, do betray me.
One more kiss in my dreams.
That day I shall see her,
That look once again
And the smile she gave me.
---
Image Source:
Salvador Dali - Dream Caused by the Flight of a Bee Around a Pomegranate a Second Before Awakening – Edited Here