Looking Beyond The Closed Door
Every door that closes to a particular place is also an entrance to another place. What this means is that when a particular door gets closed, there is always an alternate; and more often a better; door that is opened. The sad truth is, some people tend to be too focused on the closed door that they will not be aware that another door has been opened.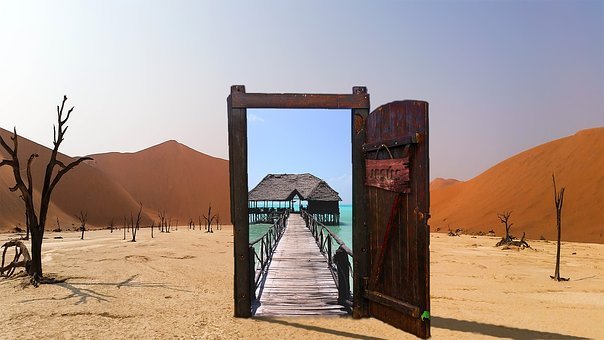 Image from Pixabay
Sometimes you only need to change how you look at things and your perspective about things for the things to changes. This is why, for the change "without" to take effect, the change "within" must be present. Some people are in captivity, not because the door is shut against them, but because they have failed to see many open doors of escape.
Look beyond the closed door to the possibilities of having multiple open doors in place of it. However, you might not be able to see the open doors until you have looked away from the closed door. Do not focus your attention on the side of life that does not seem to be working - focus more on the bright side and the other side will soon start to work.
Dwelling on the past cannot alter the past, you need to face what is ahead of you. Sometimes, the doors that are seemingly shut against you is to propel you to move forward. Believe me, if you are not tired of your current position, your current position is already tired of you, so move forward.
If one door did not close, better doors might not be open to you. So you should see every closed door as a sign that many more good doors are opened in your favour.
Whatever happens though, do not hold on to your past - they are already past and holding on to them will prevent you from accessing your future. Go forward and you will see the beauty of life.
Thanks for reading
Peace on y'all