Wow, I just weeded out half of the people that I followed. Why? They were inactive for months and/or I never (recently) got engaged with them. Usually, when I built a "following", I'm mostly looking for engagement and people who can say more than "Nice". Well, me, myself, I'm sucking sweaty donkey-balls when it comes to commenting on posts, but I am trying to work on that ;-). Mostly because I apply rule number one: Quality versus Quantity to anything that I usually do, unless I am shitposting, which I do a lot.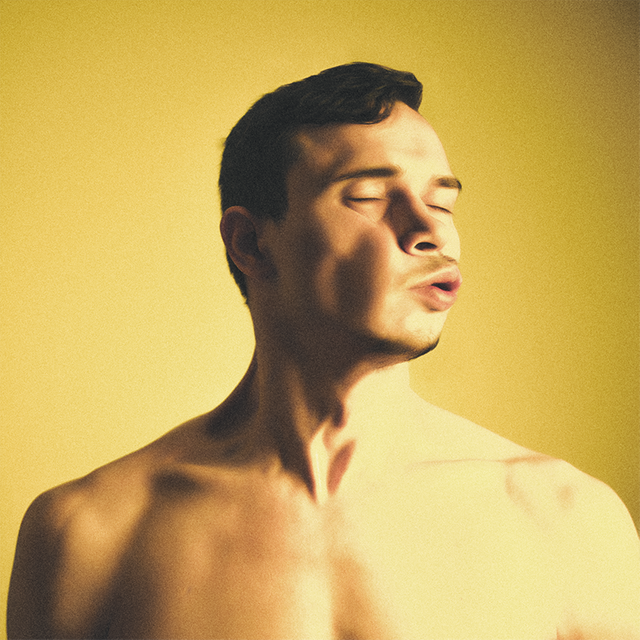 © 2018 - @rubencress | Getting a smack of air in the face.
Anyway, as I was saying; I have unfollowed all the people that abandoned ship and I am desperate for some quality engagement. While all the active people not having in my feed, I think I might have missed out some great content creators who don't write big ass posts like I do sometimes, but are fun, easy and good to consume on a regular base.
While I was checking my feed on my phone, I came across @TheMarkyMark's post about SteemPeak (which is amazing) and re-steemed by @mountainjewel (thanks for that). Ironically, I usually never check out my feed because of the shitton of Resteems on it. After reading it, I got pretty stoked about it and was checking out the UI right away, as in * giggles *, writing this post at SteemPeak.com. I must say, this is one of the best things I've ever seen to improve the usability of writing or consuming content on the STEEM block-chain, let alone the user interface compared to a regular blogging site is just beast mode. I totally love the WYSIWYG editor and the preview right next to it. Goodbye HackMD.io! For all the good things about it, check out his post. Spot on review. ( @r00sj3's mind right now should have words like "Asshole, I told you so." floating around somewhere).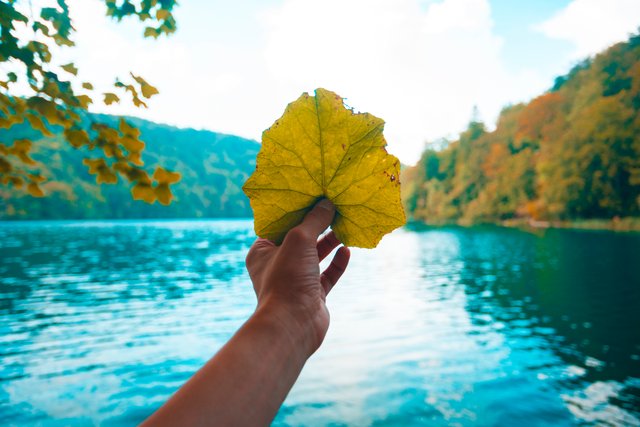 © 2018 - @rubencress | I found a leaf, somewhere.
Now, let's get to the point. Not sure if there are still some active followers, but if you are one, now is the time to raise your voice and make a comment to show some sign of life. How about... I get a bit lazy, and you showcase your most favorite content creator that you think I would like to follow. Wha? We can even make a cool contest out of it. What is the prize? Gratitude (to weed out the gold diggers).
I'll start ahead and I will share some magnificent people that I follow on STEEM.
@HiddenBlade
This girl is a genius, kind and smart. The giving type that doesn't give a fuck about receiving. I can't comprehend why she doesn't already receive more consistent support on her artwork. Some would say she got a sick brain, but fuck, this is out of the box, box, box level. If you're into photographic art with a rich tone of emotion, give her your best shot.
@CarlGnash
Can't explain exactly how I feel about Carl, but this guy is gold. Top Curie Curator and Reviewer. He does a lot for the community and I bet he never turns down a proper DM. When I reached out to him, asking him if he had time to read a project I was starting (which is currently postponed at the moment due to other priorities). He didn't hesitate, furthermore, he was very generous with his advice and trusted me some of his own liquid STEEM to give it a kickstart. His posts are surprising (trust me). During my STEEM adventure, our paths crossed again, as curie curators, where I have met many other great people.
@Acidyo
You probably follow the guy already, but maybe for the wrong reasons. Pretty much an introvert of a guy, and always busy. I think I have embarrassed myself multiple times in D-zone chat that he might be wondering why the hell he is supporting such a retard. My cat's name is Acid, so I kinda already liked him from the start, not knowing how big his stake was or realizing what lives he changed for content creators like myself. We often played CS:GO together. If you're into gaming and checking out gaming streams, Acidyo's streams are the place to be where you'll find many other Steemians. Check out his AWP skills.
@ErodedThoughts
Another giver. I've never seen someone being so selfless all of the time. Even at times where he, himself, needed aid, all that he could think of are other people. Original and unique contest-creator. Great fiction story-teller and someone you definitely should follow on Steemit.
Yeah yeah, don't get all fucked up because I didn't mention you. I still love you. These 4 have been engaging with me from the start since we said herro, be it on Steemit or behind the scenes. I already tagged so many people, I might get rabies. Joking, I already have rabies. Joking, I just want it... maybe... Nah... I don't want to. Not joking. Or am I? Why am I having a conversation with myself? Ah... that's right, lack of engagement. So, bring it on!
Who got your pick and why? If you came across this post and you don't follow me or I don't follow you, this honestly doesn't matter. I'm looking for new people to follow and besides, I am not the only one who would love to see who you picked. Tag them in the comments below so I can see who you picked, or write a post about it and tag me in it.
Stay sharp,
Ruben