Yesterday, I had a tennis match. We were playing with a team of 6 and we were in the middle pof a doubles match, when the world suddenly turned very dark. I wondered, how it could get dark so early - it was about 18:00 CEST. We were 3:5 and 30:40 behind when it started to rain. I could hear a strange noise and asked the other three players to pause the match due to the rain. Our opponents were not happy at first but pithing seconds it started to rain badly so we ran to the club house to wait for the rain to stop. Meanwhile, a hail storm had started already and we were soking wet when we arrived at the house.
There, everybody watch the forces of nature. Wind picked incredibly strongly, it was loud and wet. I watched the tennis court on which we had played just 90 seconds ago and realized that several trees had fallen onto the court.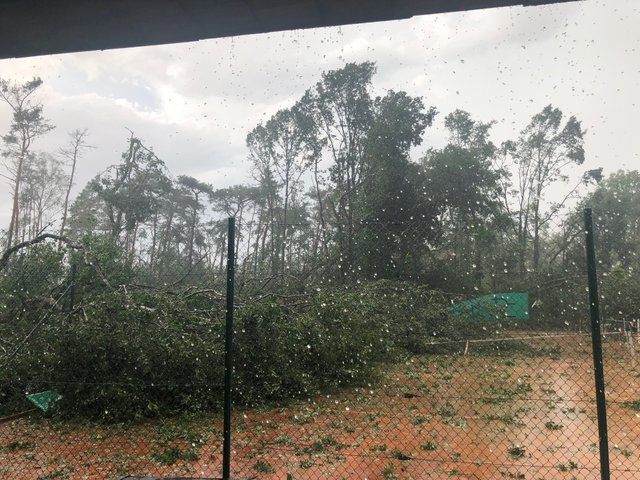 This lasted for about 15 minutes, then things turned quite again. It was a very strange atmosphere... on the one hand side we saw the destruction this storm had caused, but then again there was this beautiful rainbow...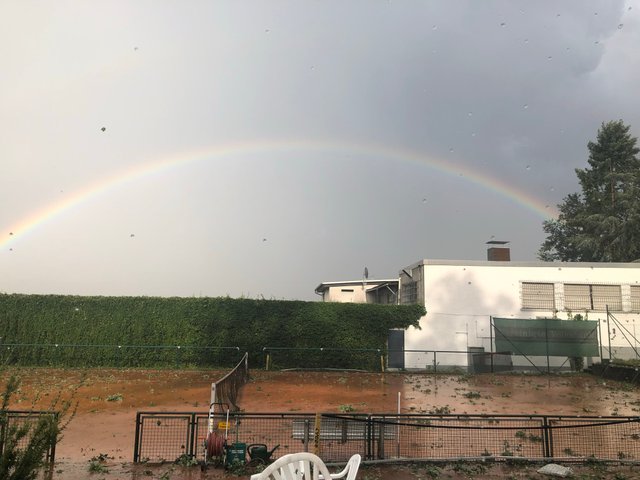 We started to look around - luckily nobody was badly injured. A number of our cars were buried under trees...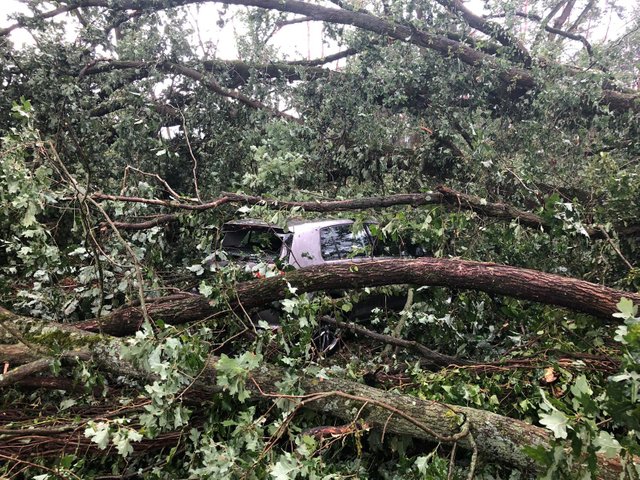 ... and the tennis courts were a pure mess.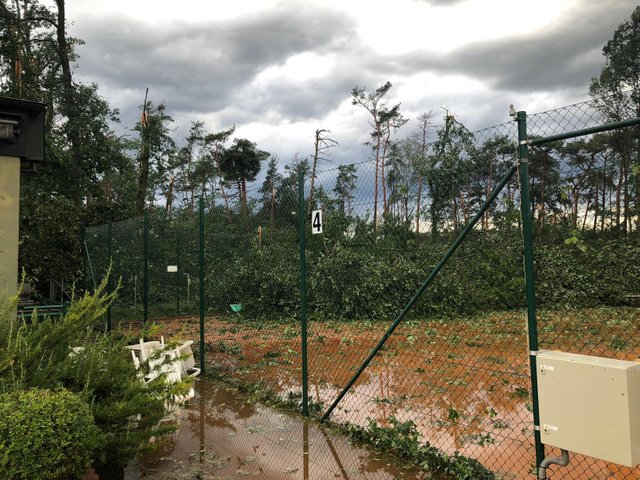 Hail grains as big as pigeon eggs had come down...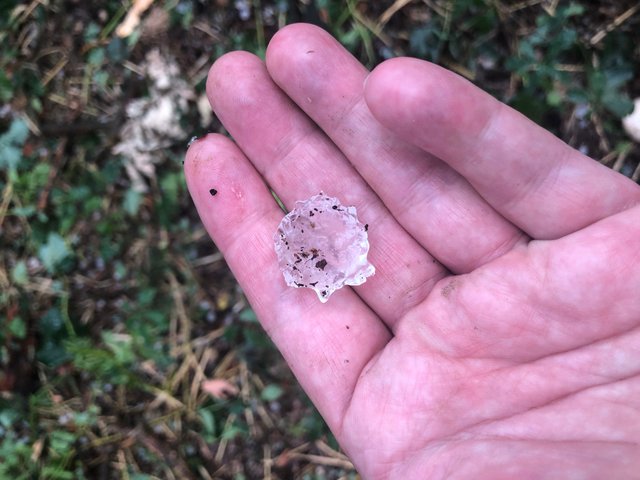 ... and a lot of trees had come down.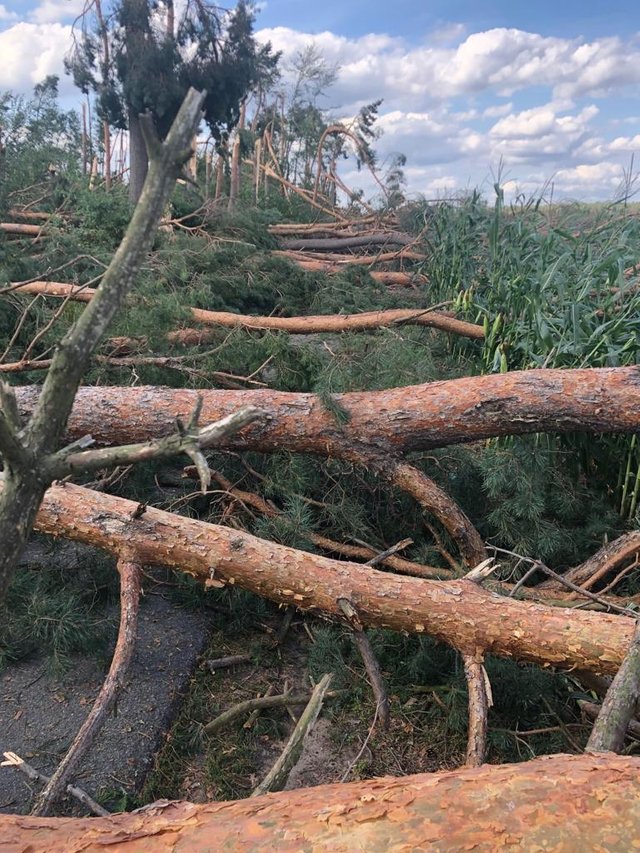 We got stuck as all cars had either been buried under trees or were locked in by broken down trees.
Finally, after several hours we managed to take the trees aside so that we could escape with 2 out of 5 cars.
Later on you could read that a tornado had caused this damage - while others stated that this was "just" a downburst from a thunder storm.
In any case, this was a scary experience which I do not need to make again quickly.
And no - we did not finish the tennis match ;-)
I wish you all all the best and hope that you get get spared from such disasters.
Tim