It's happening again.
I've been through this pattern more than once.
The fluctuations of a love-hate relationship, descending into the "hate" valley... perhaps no isolated matter, but a perfectly-timed correlation with the revisiting of old addictive patterns.
I have loved Steemit at times. The rewards, obviously loveable. The intellectual stimulation, connections, and sharing of ideas and reflections which have been received to benefit others - all fantastic. Though repeatedly, I've cycled back around to the opposite end of the spectrum, questioning...
Why?
Why continue writing here?
Given the current rewards values, it's definitely not for the money.
And while I've attempted convincing myself it's ultimately for the purpose of service - paying forward many of the valuable lessons and insights I've been gifted and have unlocked throughout the course of my journey, so as to shorten the learning curve for others on the path - there inevitably come points where even that seemingly-logical motivation must be questioned and probed into more deeply as to just how genuine it is, or what degree of self-righteousness may be concealed within, the surface-level "selflessness" perhaps cloaking some egoistic sense that "I know better" and have something fantastic to bestow on the peasants "beneath" me.
Things change.
For the majority of the years I've been writing, there was some subconscious - or perhaps even semi-conscious - motivation to "prove" myself, to validate my intelligence, to be recognized for my genius. I sought success not for the sole purpose of service, but for gratification of my desires for recognition.
And the closer I've gotten to "success" - measured in influence, or more tangibly, the number of readers receptive to my sharings - the less I've wanted it.
A number of books had been started over years, with great ambitions of dropping some profound knowledge bombs and thought-provoking insights on the masses. Yet, as I've continued refining my writing skills and have been actualizing some of those pieces via Steemit - arriving into the space where such a possibility could be within reach... the motivation seems to have dissipated.
And even with these fragments of thoughts spewed onto the Steem blockchain, I come back around to inquire: why?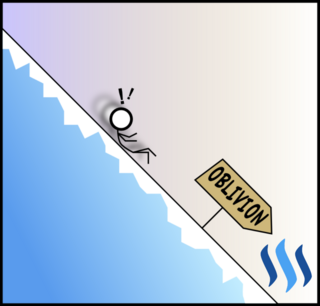 At the moment, the answer goes a little something like, my Macbook died (due to my careless spilling coffee on it) and am still waiting for the new computer to arrive so I can get making music again - and in the meantime, writing is the only real creative outlet I have to vent the backed up energy - thus, it might be a sort of self-protective mechanism to prevent self-implosion, were I to stunt creative flow altogether.
There was a brief moment where the idea for a new book seemed to be crystallizing - which would seem like a lot more "constructive" use of time and energy than random blog vents. But, as I sat with the idea, the initial spark of inspiration flickered out.
Maybe I just didn't act on it fast enough, and "should" have ran with it.
But, it's not exactly that simple.
Slowing myself was wise, as it allowed reflection. Yeah, some masterpiece of a book sounds great. But, what would the implications be, were it actually to materialize as exceptional as the ideal? (Sidestepping the acknowledgement that it could also turn out to be a piece of shit, tainted with that old ego-driven desire to prove myself "smart," catapulting myself higher into a public spotlight in the image of someone I'd prefer died - rather than waiting patiently for the fuller maturation of character, wherefrom a far higher quality of work could emerge meeting the standards I've set for myself.)
I mean, there's this evil marketing genius I know who could get the book to a best-seller on Amazon. But then what?
If it really took off, would I really want to deal with what came next? If I were to be requested for podcast interviews or live speaking events... would I actually be prepared for that? Is that actually what I want? Not really.
Yet, it seems almost shortsighted or half-assed to not plan that far ahead. Simply write a book, with no back-end strategy to build upon its success, and then onto business as usual...? Uh uh. But then again, there is no "business as usual" from this point.
What's emerged through this last month without a computer (and consequentially, the inability to produce music): the awareness that the desire to produce music is far greater/stronger than that to write.
At this point, I'm content with not writing a book.
Yeah, I might have some knowledge bombs stockpiled that could be of value to an audience bigger than Steemit. And sure, some of those bombs I have been dropping to the limited audience on Steemit have been well-received.
But there's a part of me that really doesn't fucking care so much anymore.
Yeah, it's been cool to receive the feedback that my writing has positively impacted some people here. Though if being honest with myself, the greatest sense of fulfillment I've experienced all year so far is not having my work affect a larger quantity of readers, but actually within two friendships I've cultivated via this platform with @olumideolowoyeye and @maxwell95 on the basis of their musical inspiration.
The very first times I heard these cats sing... I recognized something special.
And to be able to offer some encouragement and support, and working towards collaborating to produce some stuff for them that might help boost their careers... fuck, man. That is something way more meaningful than "my" ambitions to write some book and get personal credit for it, or even release music under my own name.
Perhaps this shift in motivations is some sort of mark of maturity...?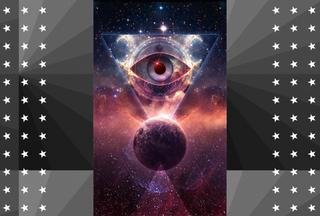 Where is this story going...?
I dunno.
And that is kinda how I've been feeling about all my writing in general, lately.
Maybe it's simply self-doubt that has me questioning, "who the fuck cares" about these personal ramblings Steemit has become my platform for venting. Why am I persisting through these valleys of the love-hate cycle, when engaging my creativity in such directions seems to lead to yet more inner chaos - whereas it feels there's a wiser part of me saying, "back the fuck off and chill, buddy...?"
I recently discovered an amazing astrologer on YouTube, who I must actually confess I'm developing something of a man-crush on as he's so fucking good... the outlook he shared for this last week was so powerful, and provided some stellar reflection points on the choices we're making at this time - whether continuing to spread ourselves thin and engage in relationships and projects that don't really nourish our soul, or whether we're consciously setting boundaries for ourselves that are absolutely essential to the focusing of our time and energy in the directions most-constructive to our soul fulfillment and higher purpose...
IF you are into astrology, I'd highly recommend checking the dude out, as he's now officially my #1 source of top-notch astro insight, who I couldn't praise highly enough:
Anyways...
This week has provided a lot of space for reflection on those questions...
To what degree have I been perpetuating old patterns that really don't serve me anymore, holding grand ambitions and crazy ideas for world-changing writing and business, versus growing the balls and exercising the courage to cut off what ain't working anymore, recalibrate, and follow upon the guidance that's been actually rather clear all along...?
There is a part of me that loves Steemit - not only as a platform for creative expression, but perhaps even moreso at this point to give back and pay forward some of the financial opportunity that I was fortunate to have received when I first started here. It is really cool knowing that the support of my votes to a few awesome people in "third-world" countries whose demonstrated leadership has been inspiring does make a difference. And it is cool receiving feedback that my writing - whether it's fresh, or some of the content I've been republishing from 7-9 years ago - has been having constructive impact.
Though, it really fucking does feel like a slippery slope for me staying in this digital space. Whether engaging in "counter-productive" analytic loops or submitting to the temptations of emotional reaction when inevitably having to deal with someone overstepping their boundaries and bringing bullshit into my space... there are times when it feels that staying in this space is simply a lose-lose situation - destructive to myself as much others who'll be affected through the building resentments weaved in the subtext of my output.
And of course, ultimately, that is merely the consequence of my own approach, attitudes, patterns, habits, etc, etc which are my responsibility to upgrade, should they not be working so well anymore.
Was it not Steemit that appeared to be an issue, my addictive tendencies would surely find another outlet soon enough. No blame. I'm a fucking adult. Time to grow up, set some boundaries, and exercise the discipline to stay within them.
And maybe, once the new computer arrives and all is setup to get making music again, those addictive compulsions might actually be able to be channeled constructively - focused toward taking the action that's undeniably necessary to advance with key goals that have never wavered throughout my entire life.
I do feel rather stupid, having to wait until age 35 to realize the critical essentiality of taking such committed, persistent action. Maybe I was naive and delusional, thinking there was no sense of immediacy and that I could procrastinate indefinitely with music, while chasing all other variety of "business opportunities." Or maybe there is some absolutely perfect, divine timing in it all.
In any case...
Maybe it's about time to figure out how the fuck the dark web works and start smoking DMT everyday. Everything was all so clear up at those peaks in aya ceremony, and integrating back into this dense-ass world with its time and space constraints is quite the challenge at times. There definitely is a divine order to it all. And sometimes, a slingshot up into hyperspace is necessary to reconnect to the higher-awareness of how all these puzzle pieces fit together in the bigger picture and unfold perfectly across the timeline of these lives.
Blah, blah, blah.
How true, The Leo King's dramatization of Chiron... the immortal God, dealing with the infliction of this fucking mortal wound...
(For real, check him out - his latest videos posted above - if you're into astrology. If not, but curious, perhaps read Esoteric Exploration: Why Astrology? for a decent intro to the domain.)
Though nonetheless, the game carries on.
The cards we've been dealt, ours to play how we shall...