How to Help Them Identify and Cope With Sources of Stress
Many adults have trouble dealing with stress because they don't understand how to identify and cope with sources of stress. Adults may need help to figure out the sources of stress in their lives so that they can recognize them when they are in a situation where they are faced with them. The following tips are geared toward helping you to manage stress: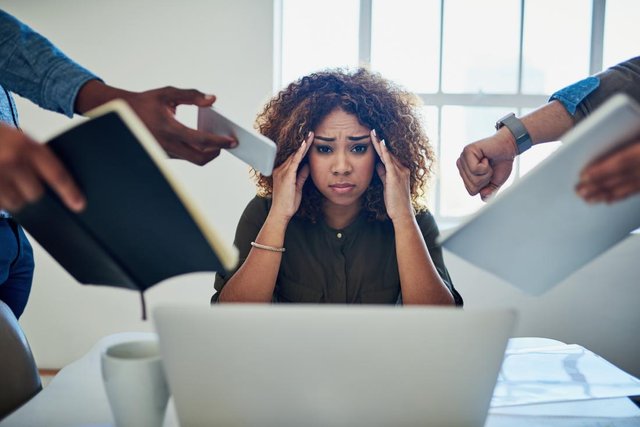 Get Help: If you are overwhelmed with stress and do not know how to deal with it, you may need to get professional help. This is the best way to ensure that you know how to deal with stress and do not turn it into a major problem. There are counselors who work in various settings so that people who find themselves in stressful situations can seek help as soon as possible. These counselors also help adults with other issues such as substance abuse and addiction and mental health issues.

Exercise: Exercising is an important part of life for many people. It helps them to cope with stress and improves their overall health. It can also make you more alert. When you exercise, you release endorphins which can make you feel good and help you to manage stress. It is important to start slowly when exercising and make sure that you do it on a regular basis so that you do not get discouraged.

Take Care of Yourself: If you are not taking care of yourself physically, you may not have the energy to handle stress. The good news is that you can learn to take care of yourself. You can find many books about healthy eating, exercise, and how to relax. Make sure that you eat properly so that your body will be able to deal with stress.

Learn To Relax: You should learn how to relax so that you will have better control over your stress. Learning to relax helps you to get rid of anger and frustration when you face challenges and it also helps you to calm down when things become overwhelming. Some ways to help yourself relax include getting a hobby or activity that you enjoy, getting a massage, reading a book or listening to music or listening to soothing music.

Find Resources: If you cannot handle stress on your own, you may need to seek out other people who can help you manage stress. There are many people who offer support and therapy for adults who find themselves in difficult situations. Find someone to talk to about your problems so that you will be able to find solutions to your problem.

Pay Attention to People's Reactions: Try to listen to what people say to you and ask questions. It can help you learn how to deal with stress by observing how they react.

Take Care of Your Health: Take care of your health so that you can deal with stress. If you don't take care of your body, your emotional state will suffer and this will lead to a number of physical problems such as insomnia, weight gain, fatigue, and depression. You should also avoid substances such as smoking, caffeine, alcohol, and drugs so that you will not become addicted to them.

Learn to Deal With Stress When They Arise: Sometimes it takes some time for you to start dealing with stress, especially if you have never faced any stressful situation before. You may not want to acknowledge that there is something wrong but when you do, you will find that it is easier to deal with stress and it will not become a constant source of worry and unhappiness.

Pay Attention to Others: Try to pay attention to what people are saying to you so that you will know what to do and what to avoid. in case you face stress in social situations where you will have to interact with others. Try to learn how to recognize stress indicators in order to help yourself. because stress indicators can be signs that something is not right.



Remember, when it comes to dealing with sources of stress, the best way to deal with them is to work with yourself first and then ask for help. It will help you deal with stress by learning to manage your body and mind, as well as learning to get rid of stress and it will also help you deal with other stressful situations that you may face in life.