The victory for the left wing in the JNSU is a pleasant feeling. That the Fanatics, fundamentalist and fascist is defeated makes may liberal Indians Happy. Will this be the beginning of the end of the fascist forces. We should not rest until the last nail of the coffin is driven and the coffin buried.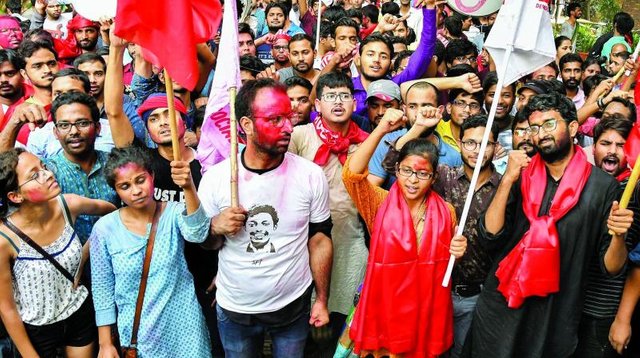 Image Source   :   deccanchronicle.com
Historically, after the failure of Congress and BJP with RSS combined, left forces should have been occupied the political space in India but Brahmanical left leaders unable to play the historically vacant role in Indian politics though ground reality has been in their favor.
JNU election result and latest biggest Kisan rally at New Delhi speaks about it. In the present situation, The Brahman dominated Brahmoniacal left leadership is not the answer for this historical opportunity. Prakash Karat is a dominant factor in CPM politics.