Pujara is just world class, An absolute fighter, the rock of the top order, bats all day. He is a really good batsman. Also, credit to Agarwal, been saying this since the start, the exact reason why he should have been picked from the get-go, beautiful timer of the ball and can accelerate the innings with ease.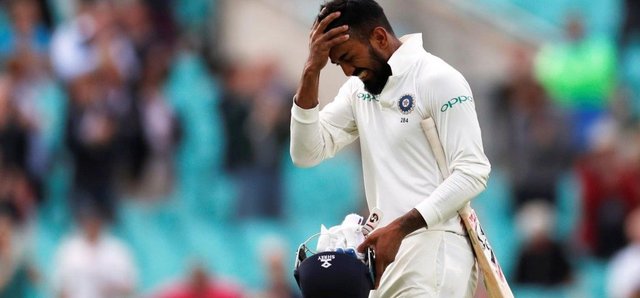 Image courtesy         :-         mensxp.com
I am really surprised to see KL Rahul selected again in the team. In earlier days players used to work hard and come back strong in each innings but look at Rahul. He is not embarrassed one bit. This is the reason why people go crazy and lazy at times.
Why can't Indian team just drop Rahane? People abusing Vijay and Rahul and simply ignoring Rahane who is out of form for 2.5 yrs now how many chances he would get? What so special about him? Why can't  Nair or Iyer get his place? 
This is very awful that the management is still taking KL Rahul and Rahane what these are doing I don't know. We have lots of people playing gully cricket kindly enroll them and see who has a class cricket. I bet the junior player playing in Mumbai is appalling, rather than seeing these two morons playing.
Shastri and Virat also spoiling other youngsters chance. Kohli's love for Rahul continues and India playing with only 9 wickets again. Wondering what kind of pleasure the former gets from the latter. Ridiculous! Parthiv Patel should have given a chance at least.