This is what team India need before the world cup, a scenario where top order collapses but an excellent inning built by the middle order, now we can strike out the fear of weak middle order, the way they took responsibility today is a huge boost before the world cup.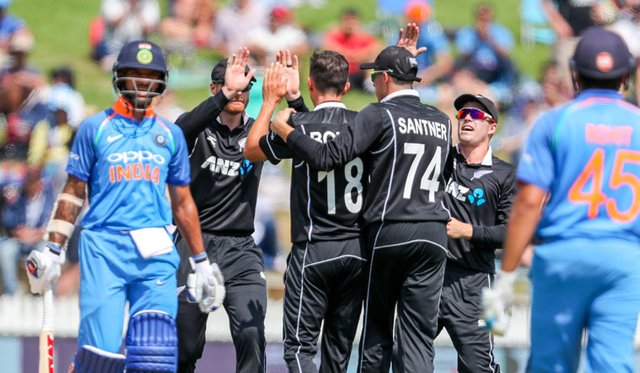 Image courtesy          :-           theweek.in
From 18/4 to 252. Our middle order helps us to win this match. Good show by Rayudu, Pandya, Vijay, and Jadhav. Our team seems to be fine with all-rounders like Pandya, Jadhav performing consistently and players like Dinesh Karthik waiting for their opportunity shows the bench strength as well. 
Hope now everybody understand the value of Hardik Pandya in white ball format and good to see someone like Vijay Shankar using the limited opportunities he is getting hope team management find a way to give more matches to him and today's score of 18-4 was blessing in disguise it helped our untested middle order to get the required game time before World Cup.
Instead of celebrating Indian series victory, Some of the Indian fans blame Dhoni, Rohit, and Virat. These 3 players have their own roles in the current Indian team, especially the world cup is nearing. Rohit's opening with terrific knock required, Virat's consistency and captaincy required, Dhonis experience, wicket keeping skills, timely advice to players which is coming from experience. So please treat all players equally and avoid fan fights. Enjoy Indian victory.