If spraying mosquito, mosquito coils do not work in any way. There is no work to do with torture of mosquitoes. But you know that you can easily get rid of the mosquito's pain.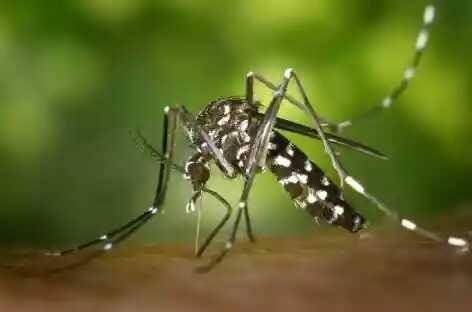 Image Source
Let discus about some natural method to protect our self from mosquitoes.
Use of lemon and cloves
Cut a whole lime and make some small pieces. Then put some cloves in the inside of the lemon pieces. Insert the cloves into the lemon, only the upper parts of cloves should be left outside. Then put the pieces of lemon on a plate and put it in the corner of the house. Due to this, it can be free from mosquito breeding for several days. The house mosquitoes will be completely eliminated by this method. If you want, you can also keep this on your window. The mosquito did not enter the house.
Camphor use
Mosquito can not tolerate the smell of camphor. You can go to any pharmacy and buy camphor tablets. A 50 g camphor tablet take in a small pot and fill the pot with water.
Then put it in the corners of the room. The mosquitoes will disappear immediately. Change the water after two days. Do not waste the water after expired. If you use this water to clean the house, you can get rid of ant's at home.
Garlic spray
This spray is a very effective natural way to kill mosquitoes. Mix 5 percent juice of garlic in the water. Spray the mixture in the body where mosquitoes can bite. No blood donation will needed anymore.
Neem Oil
There is a special quality of neem is mosquito repellent. Neem oil is also good for the skin. So you can use two nitrogen oils together. Mix neem oil and coconut oil and apply it on the skin. You will see that the mosquitoes do not climb around your side and will also eliminate all the problems related to skin allergy, infection.
Use of mint
According to research by the Journal of Bio resource Technologies, basil leaves like Tulsi also have the ability to keep mosquitoes away. But only the smell of mint leaves keep many insects away from the house. Boil the mint leaves and boil them in water. Spread this water into the house. You will see all the mosquitoes escaped from the house. If you want, you can store oil of mint.
Tulsi tree
Keep Tulsi trees in the balcony or windows of your house stay away from mosquitoes. There are some features in this tree. One of them is, that will not let the mosquitoes come inside your house.
Thanks to all. Upvote and Resteem and keep following for more.