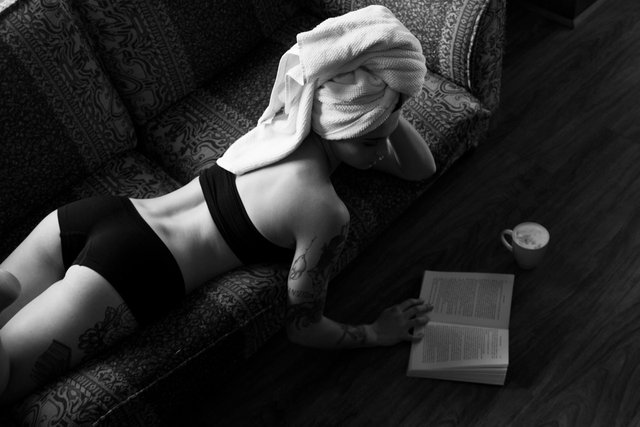 Before I have posted the chapter-1 of this book.Today I am posting Chapter-2.This chapter contains countless errors and mistakes.So please be kind and patient while reading it.I didn't continue writing this book any further after this chapter.
Dear my readers and followers I have decided not to write for a few days. I wrote a lot ever since I joined in Steemit. Now I think I need a break to rest and focus on my personal activities. During this time you can take a look at the draft of one of my abandoned book.
I hope I will be back with more great contents for you soon.
(Forewords :I can't remember the time accurately. I think it was about 3-4 months ago when I started writing this book about live sex cam websites, virtual sex trade and cam girls. In the middle of writing this book I had to stop because I had to get busy for doing some other tasks. But that wasn't the actually reason I had to stop writing this book.I had several other reasons for which I decided to stop writing this book.
First of them is I realized that I don't have the capacity or knowledge to write this kind of book. I tried to study a lot to gather knowledge on this topic. But there wasn't so many reading materials I could find regarding to the subject or topic of this book. The existing literature was very limited. I had to rely on some online resources such as blogs, articles and online newspaper articles etc.
Second of them is I found that my writing was not properly organized. I couldn't summarize asses and analyze all the information I had about this topic. I was puzzled while trying to figure out how to present the contents and information of this book. I had no valid resources for gathering statistical data and other necessary key information about live sex cam business.
Finally, there was my language barrier. Those of you who had read about me already know English is not my native language. Yet, I write in English. I have very basic level of knowledge in English. My knowledge of English however could be enough for writing blogs and online articles but it is never enough for writing a book like this. Still, I took an attempt and wrote the first two chapter of this book.
So while reading this book, don't burst into laugh thinking of my poor knowledge of English. I want you to remember that my native language is not English. Also it would be very kind of you, if you could point out some of my typos and grammatical mistakes. I would really appreciate that and would be very much thankful to you.
I intended to keep the title of this book as:



The Era of Live Sex Cam Websites: Perversion, Business and The Virtual Sex Market
So that was all I had to say for now. Enjoy your reading.)
2
The Live Sex Cam Business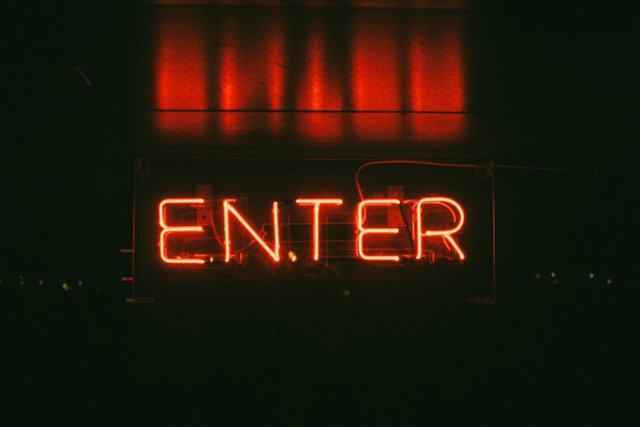 Despite the fact of being expensive, live sex cam websites never runs low on traffic. LiveJasmin one of the most popular live sex cam website of the world, receives more than 32 million unique visitors per month and its closest competitors Chaturbate, Imlive, Cam4 and BongaCams etc. receives around 4-5 million visitors per month. An article published by BBC in their website revealed that, in 2016 the amount of money transection made in live sex cam websites were around 2-3 billion US dollar.
The ways live sex cam websites make money
Live sex cam websites make money by their models. An average model can earn a fair amount of money from their private chat, shows, tips, premium content sales. The live sex cam websites usually gives 25-35% of the money that models directly earn from the clients. The actual amount of money a model can earn depends on how much money that model can generate for the host website.
The more money the models recieves from their clients the more they earn.In the advertisement of Livejasmin and some other sex cam websites it says that a model can keep up to 80% of the money that they earn. But during my conversation with the models most of the models have said to me that they have never received that amount of share from their earnings or have seen anyone receiving that amount of share from their earnings. Anyway somehow it might be true that models get to keep up to 80% of their money but that doesn't happen to any ordinary model.
Studio, the live cam model's workplace
There is some kind of studios which provide the perfect environment for web modeling. These studios play a vital role in live sex cam industry. A web cam model who has a computer with webcam and internet connection can work from their home. But most of the models work in studios. A live sex cam studio offers decorated rooms with lighting and everything that is necessary for web cam modeling. If you go to some live sex cam website you will see that many models are sitting on a large bed inside a highly decorated room which may look like a luxury hotel rooms.
In fact, a live cam studio provides more than everything that the models need. They help the new models to become successful by grooming them for their customers. The studios provide coaching, training, technical and logistic support to the live sex cam performers. The live cam studios often supply the models clothes, shoes, costumes, sex toys and different types of fetish materials such as leather, stockings, lingerie etc. Live cam studios has professional photographers and technical staffs for running regular photo shooting events for the models. The studios also create videos clips of the models to draw more customers.

How a live cam studio makes profit
The reason live cam studios provide so much facility to their models is because their success depends on the models. Running a live cam studio can be very profitable if the models of that studio are successful. Unlike the models who work from home, the studio models don't receive their payment from live sex website. They receive their payment from the studio after the studio collects payment from the live sex website.
The models who work from a studio logs into live cam websites from a studio account with password and user name assigned to them. Therefore, their payment is sent to the studio account. The studio take away half of the money that models earns. But if a model can't earn enough money to cover the studio utilities then that model doesn't get paid or gets paid a little amount of money after making up the costs for studio. This is a case which often occurs for the new models. I have met many girls who described this kind of situation who has said that their payment gets held up or they get fired if they can't earn the minimum target money set by the studio.
A live cam models earning is divided into three shares. The live cam websites usually take away the largest share which is 50 percent of models earning. The live cam website then sends the rest 50 percent of the money to the studio. The studio keeps the half amount of the money and gives the half to the models. So at the end a studio models receive only the 25 percent of the money which she or he earns while the live cam website earns the double amount of money, and the studio receive the same amount of money. So for example, if a model earns $1000 a month, then she actually gets $250 from it, while the studio gets $250 and the live cam website gets $500 from it.
Affiliate, Adult Webmaster and White Label Website
It is obvious for anyone to find the payment distribution system in the live cam business a bit unfair or discriminative at first glance. Some might even consider the live cam websites as exploitive as they take away the most of the money from the models. But actually there are some for reason for which live cam websites need to do this and one of them is for promotion. Live sex cam websites get traffic on their website mostly by putting ads to the major porn websites. When people go to some porn websites to watch some porn videos they see the ads and banner of different live cam website, they click on those and get instantly redirected to a live sex cam website.
Apart from this live cam websites also put ads on other adult websites such dating websites or erotic blog, picture and story websites. Live cam websites also run many attractive affiliate program to promote their website. They encourage the other adult website owners to sign up for their affiliate program and post different types of promotional materials to those websites. The affiliates can earn 25-35 percent of the money spent by a member who signed up by following their referral link.
Live cam websites also let people run a whitelabel cam website under their own brand. In that case, that whitelabel websites actually shows the same webpages and models of the main live cam website but it only runs on a different web address and with different name, appearance and logo.In fact,the whilelabel websites are the clone website of a main live sex cam website. The whitelabel site owners get to earn some commission from members who use their website to chat with the models.
So there are many promotional activites live sex cam websites use to drive people to their website. But other than these kinds of online advertising and promotion, live sex cam websites adopt some other strategies to promote their website by creating branded t-shirt, caps, cards etc. for the models and the studio operators. Live sex cam websites sometime also do advertising in TV channels and print media. So they need to spend a lot of money for advertising and promotion of their website. As a result of it they need to take the larger share of the profit.