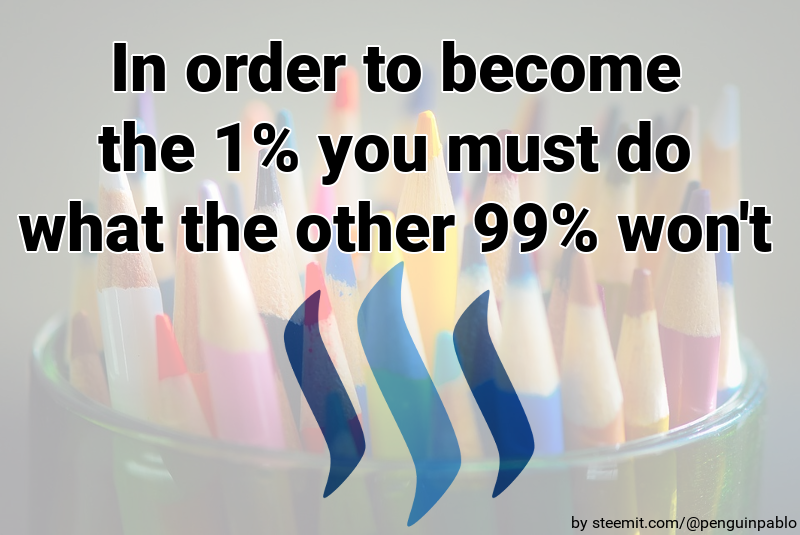 Out of 100 people who love books there are probably 99 people who love reading books while there is only 1 writer in the group. So if you want to be part of the 1%, instead of just reading books you should be writing books. Instead of playing computer games, you should be creating games. Instead of buying things you should be selling things. Out of 100 music lovers there are probably 99 listeners and just one musician. So instead of only listening to music you should be making music.
What 99% of the people in this world do is consume. What the other 1% do is create.
The defining factor of how you are going to be part of the one percent is that you are a creator more than you are a consumer. There are enough consumers in the world, the world doesn't need more of them.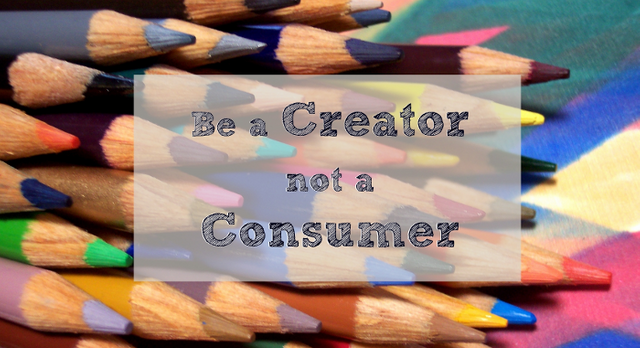 If you want to have a mental shift, the next time you are browsing Steemit.com looking for a blog post to read or a video to watch, you should be thinking about how can I write more blog posts or how can I create more videos. You use the blog posts you read and the videos you watch to learn more and for inspiration, but eventually you have to create something yourself. Only consume the things that help you produce.
What if you created as much as you consumed?
If you really want to be different and you want to escape the rat race that most people live in, you should start thinking about how the 1% of the population actually acts. These people have a different mindset than the 99%.
So begin to make plans on how to create more than you consume. That might be difficult to do, because here in the west we are so trained to consume a lot. But if you want to be succesful, wealthy and happy, I believe that just being more creative and being more of a creator than a consumer is much more beneficial. I believe this helps you to move towards the 1%. Good luck!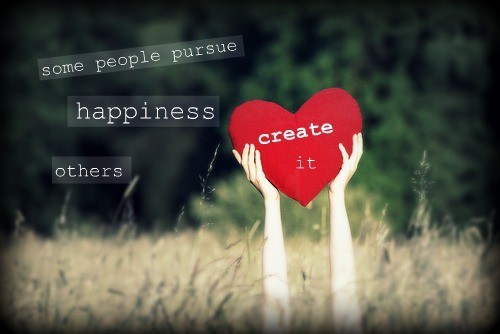 ---
¯\___(ツ)____/¯ Don't miss out on my next post! Follow me @penguinpablo