The success and growth of Steemit - My perspective on how we get there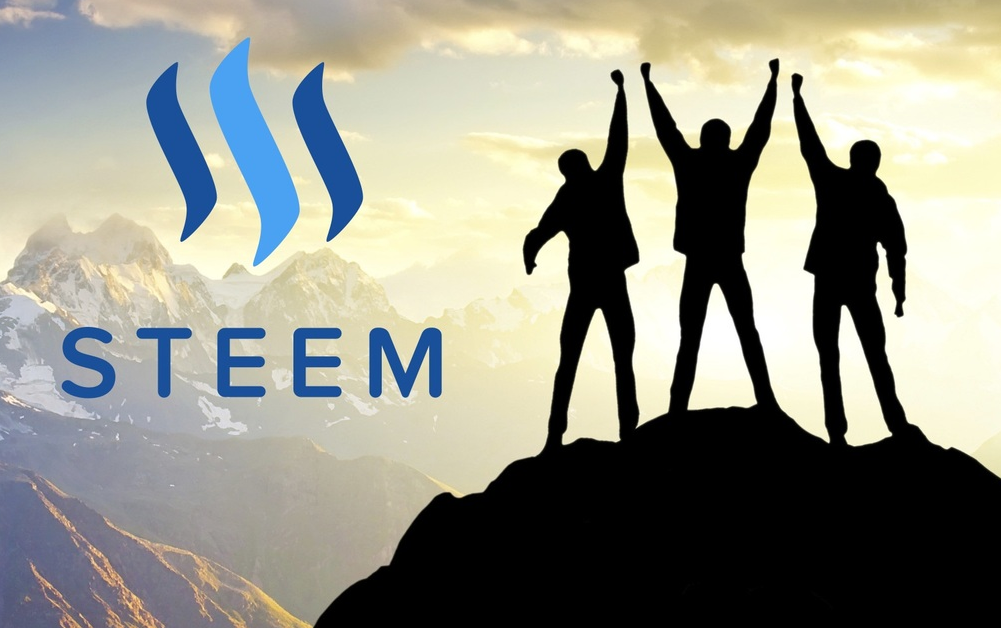 Image Source
Usually, I write about psychology and philosophy, but this time I decided to do something a little different and write about my own perspective on how Steemit can grow. I had some time to think about it and analyze the subject... still, these are just my ideas about it!
The success and growth of Steemit
Whether you are an investor or a content creator your success here depends on the growth of Steemit and value of Steem. But what would make the platform successful?
Let's start by asking the right questions
First, we would need to define what would count as the success of Steemit? Some people say that if the value of Steem will reach 10$ it will be it. Okay, then what would allow Steem value to go up?


Belief
The first thing that pops to my mind is
belief
and I think that we can all agree that it may be the most important aspect of the success of anything. Most people who use Steemit believe in it one way or another. Whether you create content to be rewarded for it or just sharing your ideas with the world, you need to believe that there will be someone out there willing to read it.
That brings me to my next point!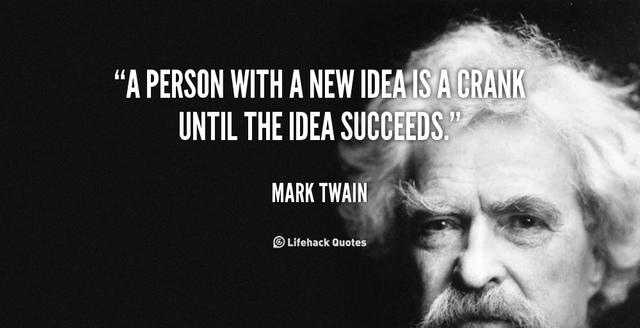 Image Source

Content Consumers
It seems like most of the focus is directed to the content creators. The idea of a platform which allows you to share your own original content and be paid if people like it!? Amazing!
But there's one problem - While it may motivate the content creator, it won't have too much effect on the content consumer.
Before anyone jumps in and says "But there are curation rewards" - I think we would agree that not only do they not pay much (if you have low SP), it also motivates people to try and find successful posts rather than supporting content they like, it becomes a job. And yes, you are right, every content creator is also a content consumer, but most of the people are consumers and not creators, we could simply get into Facebook and see it.
With that in mind, what could we do to bring more content consumers to Steemit?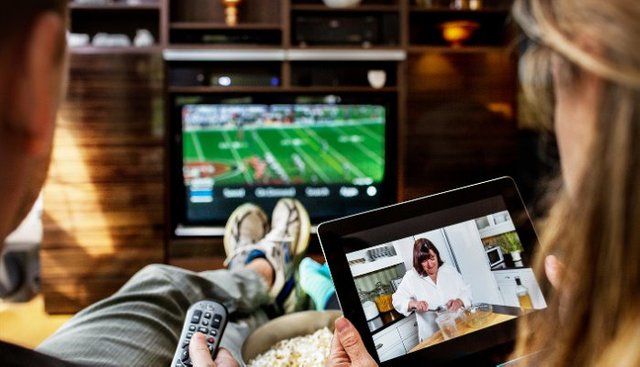 Image Source

Motivation of content consumers
The idea of content consumers getting paid for liking content is nice but in reality... not that easy. Good news is people consume content anyway, we all consume content every day and we never get paid for it. We even pay for it sometimes!
That fact alone is enough for me to believe that people want to consume content. For me, that means that if a person will see Steemit as a "legit" source of content he will use the platform. But how can we make Steemit largely accepted by the world as a "legit" source of content? What would make people move from Reddit and Facebook to Steemit?
What about bringing their content to steemit?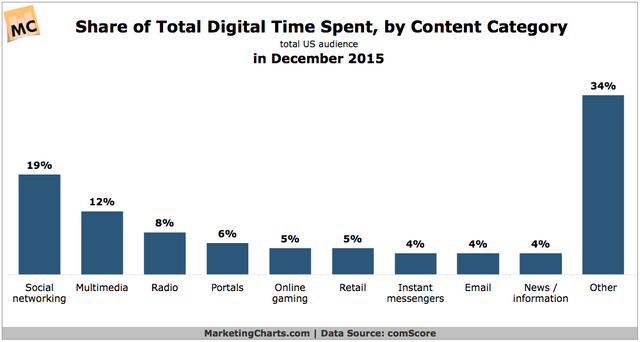 Image Source

Influential people and groups
Think about it for a second, if your favorite content creator would start creating content on Steemit, wouldn't that bring many of his fans to join Steemit? If for example, the most watched youtuber Pewdiepie (I think), decided to join Steemit and create exclusive content. That would bring thousands if not tens of thousands of new users to Steemit. Not only that, it will create a snowball effect of creators asking "what is this new thing called Steemit "X" joined?" and exponentially bring more users.
"Won't it be harder for us bloggers to shine when there would be influential people on Steemit?"
My friend asked me this when I told him about the idea. And after thinking for a second I answered back, wouldn't they come anyway if Steemit proves to be promising?
But how would we bring those influential people to Steemit?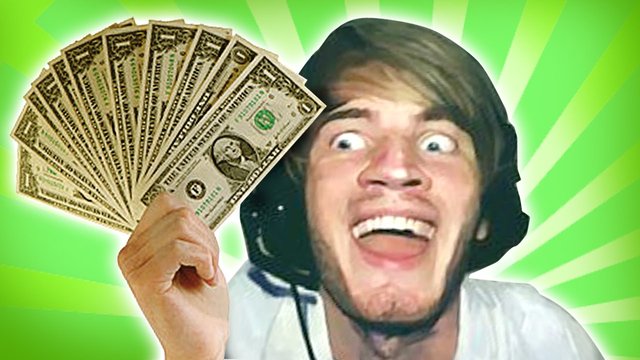 Image Source

Get Steemit into the consciousness of people
Most of the people I talked with about Steemit haven't heard about it until I mentioned it. Actually, I hadn't heard about Steemit until my friend introduced me to it.
"How could it be? Such a great idea that could change the internet... and no one I talk to knows about it!?" I thought to myself. Bringing influential people to Steemit... that's a great idea! But how would we bring influential people to Steemit when no one even heard about Steemit!? We need to get Steemit to the consciousness of people, or in other words, we need the world to know about Steemit!
How much attention can we get? Get ready for some math!
Let's assume that Steemit has 40,000 active users (I couldn't find any valid statistic). If after this post only 25% of those 40,000 would bring 2 people to join Steemit that would be 20,000 new users joining Steemit, 20,000 new users who could promote Steemit to their friends. That's a lot! but not enough to get the attention of people. Let's have a look at social media then.
The average person has 338 friends on Facebook - Let's take this number and multiply it by the 25% of active users. If those people will decide to share Steemit with their Facebook friends that would be 3,380,000!!! Even if we cut this number to 10% it will still be 338,000 people who the post reaches to. I don't know how many of those people will join Steemit but that could be a big number of people who will learn about Steemit! And that will be the beginning of getting Steemit into the consciousness of people. The amount of marketing power a big amount of people have is huge.
The power of making Steemit known to the world is first of all in the hand of its users! But how would an individual explain about Steemit to his friends?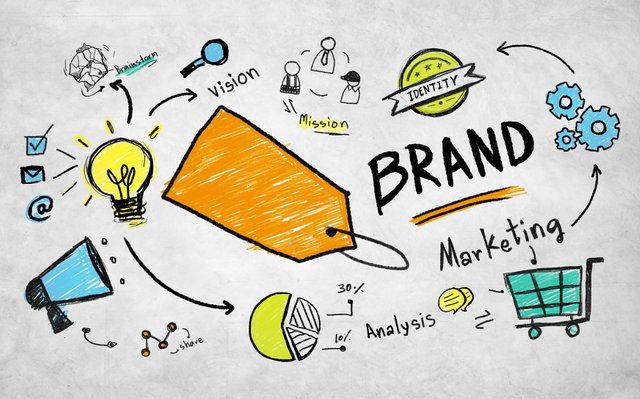 Image Source

Explaining Steemit to friends
A few days ago the
"Steem Growth Forum"
aired on MSP (Minnow Support Project server on Discord). My friend
@rodeo670
was on the show and he shared his own experience trying to explain Steemit to his friends. He said that it wasn't easy to explain to them what Steemit was to people, and even after getting on Steemit they were really confused. Not only I had the same experience with some people, I was confused about Steemit myself when joining. That means we have to find a better way as a community to explain Steemit to other people.
And then I had an idea, the way I learned about Bitcoin, block-chain and a lot of other stuff. An animated video which explains Steemit in a simple way with animation. Actually, every time I have a problem understanding something I go to Youtube and search for an easy explanation video! Most of the times I find one, and they really do help me to understand it. The information is much easier to process when it's animated and played in front of us in the form of pictures. You get it explain in both visual and audio aspects, it is more interesting which may keep you watching, and more friendly to anyone who is getting bored easily.
I don't have any experience with animating or creating videos, but I do believe that out of the 40,000 active users on Steemit there are few who could make an awesome video and I'm sure that there will be people on Steemit who would help them to find the best way to transfer the information.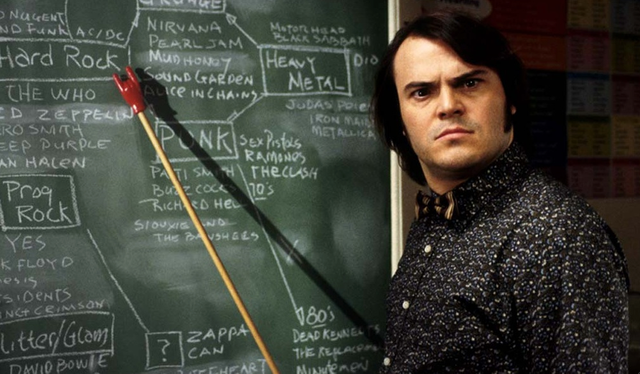 Image Source

I don't mean to criticize the current way of marketing and explaining with this post! My goal with this post is to share some ideas that could motivate the community to take an active roll in the growth of steemit.
🙂Thank you for reading!🙂

My Top Posts






Did you like this post?
Interested in Philosophy, Motivation, and NLP?
Want to see more content like this?
Make sure you