Day three and I'm feeling the burn… I'm starting to think the article's advise or at least my interpretation of it has the soul purpose of killing me to feel better (laughs hysterically)
Keeping with the theme of not having an exercise routine but rather just exercising every time I start to feel restless/agitated or angry has proved to be quite time consuming. If this keeps on for a long time as I suspect it will I will probably end up like this…
---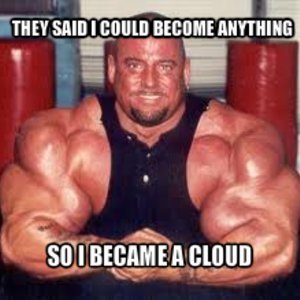 ---
Yesterday was a though day again as I don't really like being around people at the moment, being at the tipping point of not being able to control my emotions I fear that I will randomly just start crying/shouting or running around with my fists in the air. Last night naturally our guitarist wanted to come over and hangout and rehearse a bit. He naturally brought some beers and before I knew it we were having a youtube party just playing music and reminiscing about all of our older songs. I was very close to tears when I started singing all the old songs like Eclipse, Get it Up etc as I just remembered again all the things I still wanted to share with my ex that I never had the time to and the way she makes me feel. I also remembered the first time she saw me.

I was playing a show with my band opening for FokofPolisiekar at Klein Libertas Theatre and having spoken to her online before we had never physically met. She saw me on stage and the words she spoke to her friends I'd rather not repeat here but they were most flattering. She contacted me the next day asking if it was me on stage last night to which I replied yes? We soon after met up for the first time and even though she blocked all of my advances earlier the night, we went to the glorious Golden Tuck-shop where she man handled me and threw me against the wall kissing me in a way I could never forget. I think I knew then already this girl has me wrapped around her fingers but I wouldn't let her know that until much later.

I don't really know if this whole blog thing is helping me or not? I still haven't had one full good day? It's only been three days right? I have loved this girl more than that in years so I'll keep working on it and just letting the things that tear my brain apart out here.

On a side note, I actually woke up today feeling like breakfast and cooking which I haven't done since she left as that used to be our thing :) We'd cook together, drink wine and laugh. I never minded cooking for he as it brought me so much joy… I did let her always cut the onions. I think it was mostly because I knew she'd make a scene every-time and she is really cute when she tries to be angry hahahaha. So let's hope I can get up to two meals today and just feel better than yesterday. One day at a time they say.