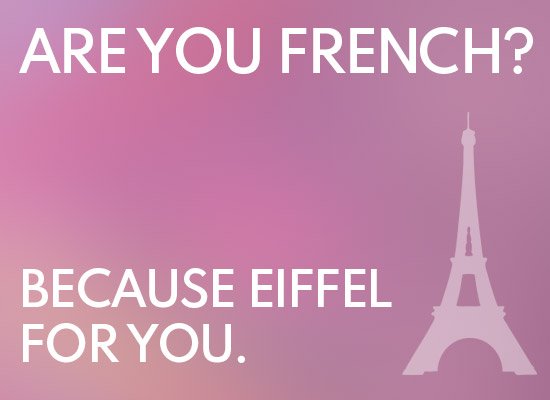 Do Pickup Lines Work?
A friend told me that in some cultures, "cheesy" pick up lines aren't cheesy. They're legitimately considered romantic, apparently.
I know I've heard a lot of good ones coming out of Mexico, haha. Are these pick up lines in Mexico really considered romantic? Please let me know!
Because as an American, to me, they're cheesy and make me laugh.
But hey, making a girl laugh is still a pretty good reaction, right?
I don't know! I'd love to get your opinions on this! Especially from the ladies!
A lot of girls I've asked from the states say that they think pick up lines are cheesy or stupid and that they don't work.
So here's one of the cheesiest pickup lines I've gotten:
"Don't smile when you go outside to watch the meteor shower tonight. Your smile will be so bright that no one will be able to see the stars."
Drop yours in the comments! Cheesiest line wins a virtual picture of cheese!
Are you going to steemfest? Want conversation starters like this pick up line one for when you're awkwardly trying to interact with people? So that your convos are better than this one?###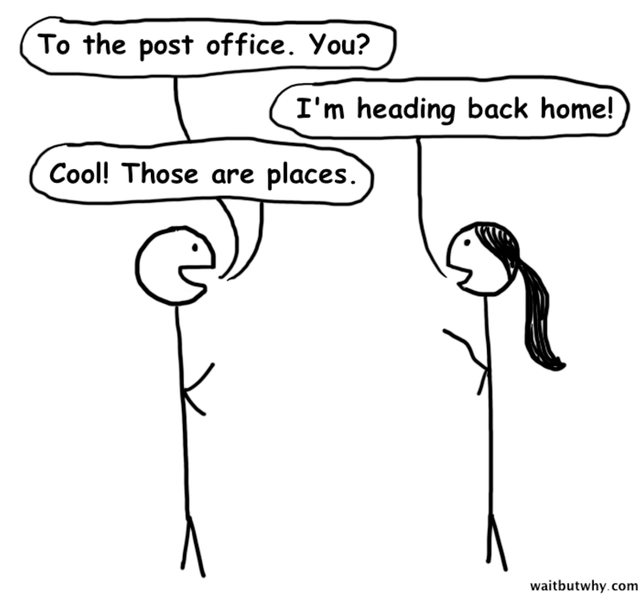 Check out the steemfest store! Can only sell for a few more days to make sure there's time for shipping!
---> https://teespring.com/stores/steemfest-3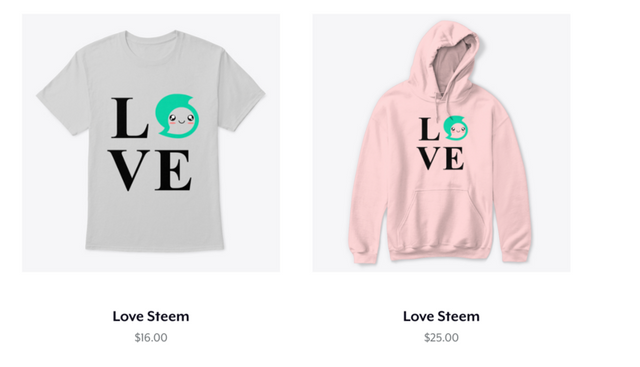 P.S. I've been slowly putting stuff from the etsy store over onto teespring! Mainly because I can get you guys the stuff for cheaper that way, which is a good thing, right? The rest will be finished tomorrow!