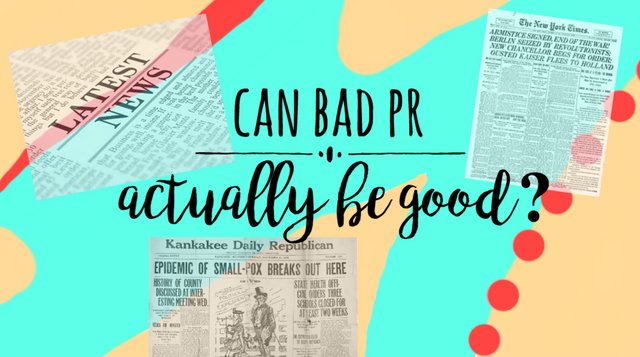 Would you care if someone was talking crap about you if it got you more attention and exposure (to your steemit posts for example)? Or would you rather just keep a good reputation and try to keep everyone happy?
I'm sure you might have heard something along the lines of "bad publicity doesn't exist. As long as you're being talked about, it's a good thing."
Do you feel that way?
I love talking about this sort of thing with other content creators. Everyone has a different opinion on whether or not you should talk about your controversial opinions!!
Recently I met up with a content marketer from a pretty big Silicon Valley startup.
One of the things he said was something along the lines of this:
"Nobody likes to share mediocre content. People like something that they can add their opinion to."
😳
Now, usually, I tend to only voice my real opinions on controversial topics with my close friends or family. In real life, a lot of people don't even think I have opinions. They just think I laugh and joke around a lot and don't really have any substance or deep thoughts (which is how I like it).
Normally, I'd pose this question and just ask your opinion and let you duke it out in the comments while I sit safely behind my computer screen away from any missiles that could potentially be fired my way.
But in an effort to not be such a PANSY, I'm going to say that I fully agree with his opinion.
I think controversial content makes some of the BEST stuff out there.
I mean jeez, the news even creates controversy on purpose! That's what fake news is for (right?)!!!
It gets people talking and fired up and sharing like crazy and wanting to punch people for no reason.
And that's without any ad spend!
But…
…even thinking this…
will I post a controversial opinion on something?
Maybe someday. Maybe if I get brave enough. Baby steps.
I think saying what I'm saying now is a good start.
What do you think about it from a branding perspective? Should brands have controversial opinions?
Here's an example.
You know this girl?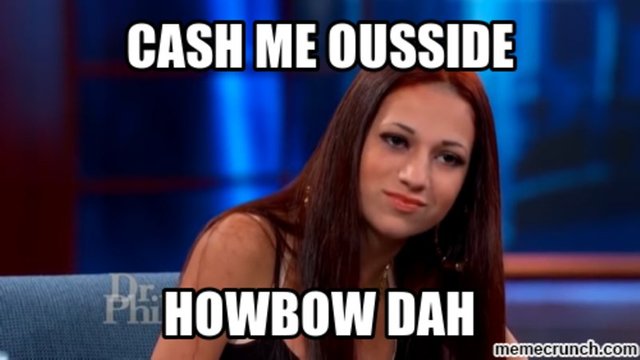 Well, I'd say it's kinda controversial whether she should be famous or not.
But apparently now, because of her being all controversial on tv, her instagram account
has a huge following and can charge advertisers multiple thousands for one post.
So, I've seen controversy REALLY well for some people. I've seen some polarizing marketers have CRAZY loyal fans that will defend them to the death.
I think they're so loyal for that very reason, actually! They feel so well connected to the marketer because they feel like they share the same opinions about things and have shared common beliefs.
But maybe it can also go BAD from a branding perspective to talk about controversial opinions.
What do you think?!?
Check out some other mediocre posts by me!
👇👇