I'm a biker, and I did something very irresponsible
This is me wearing the red scarf and my best friend (RIP) posing in the low lands in Scotland aside his wife's bike back in 2007.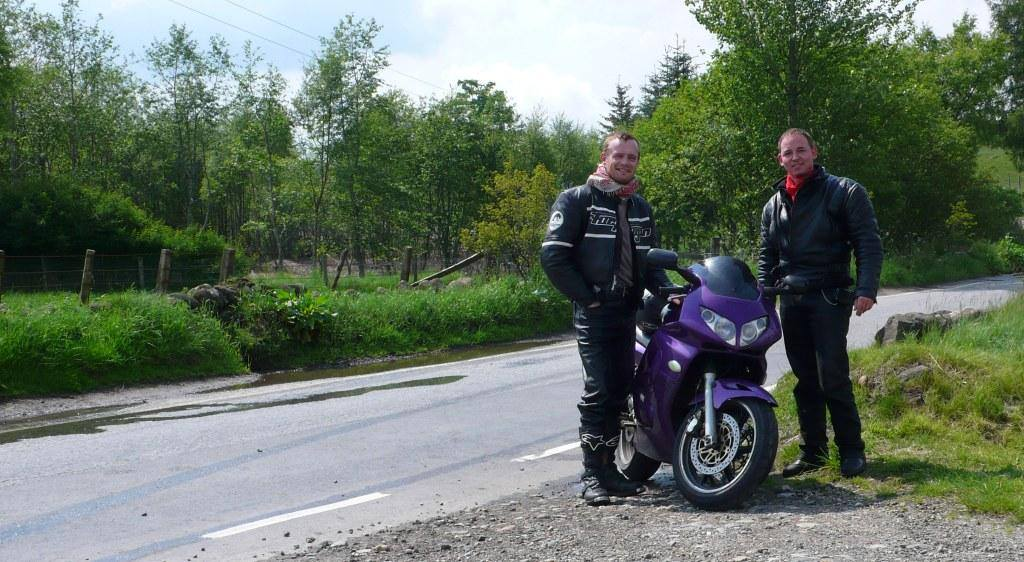 I have been riding motorbikes for longer than i remember, my first own bike, was a 125 yahama cross motorbike i used to ride on the sand dunes of Coro in venezuela back when i was 14 years old, it was lots of fun and i still bear the marks of burns and falls while riding in the desert wearing shorts lol.
But i actually started riding earlier... I'm not sure how old i was but i remember having lots of fun in a micro motorbike a friend of had when we where just kids.
Later on i had a few other bikes (I'll tell you about it in some other post).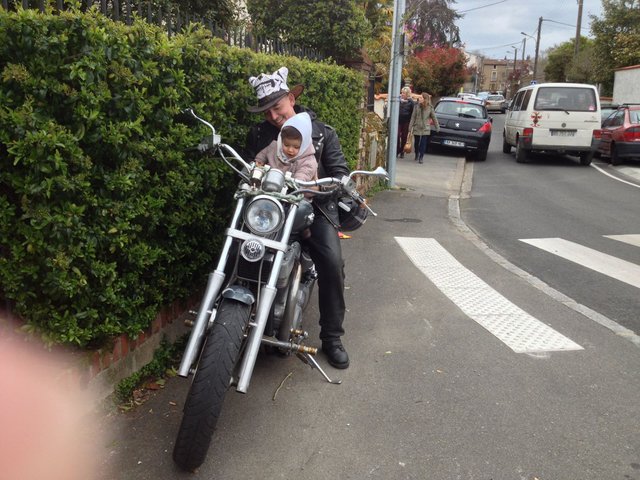 Because today i want to tell you about something very stupid i did recently that even though i'm not proud of it in retrospective, now it is done there is no reason not to enjoy the fun we had.
My son who is barely 3 years old had his first pillion ride on my 1991 1400 Suzuki intruder last weekend.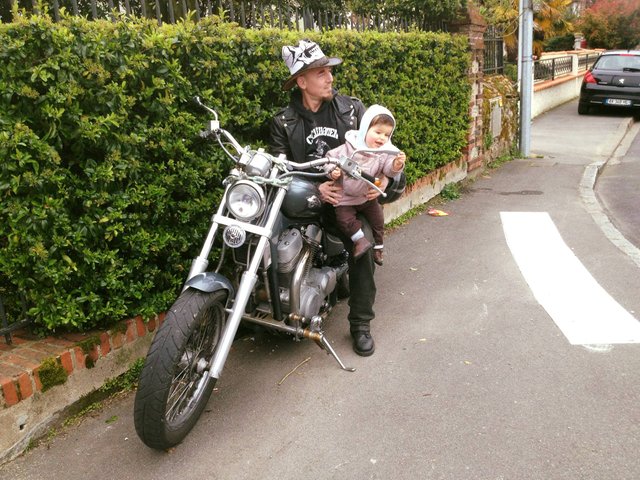 My wife wanted to kill me but he and i had a lot of fun.
It all started when a couple of friends called us to invite us to share a box of oysters by the river in our city last weekend, they had bougth a box of 48 oysters (caliber 2) and 2 bottles of muscadet (I live in the region where muscadet is made so we have a great choice of them.)
I had spent the morning de-hibernating the bike and all i wanted was to go for a stroll, and this was the perfect opportunity.
But of course my wife declined and took the tramway with Valentin, while i set off for a little stroll and joined them by the river some 30 minutes later.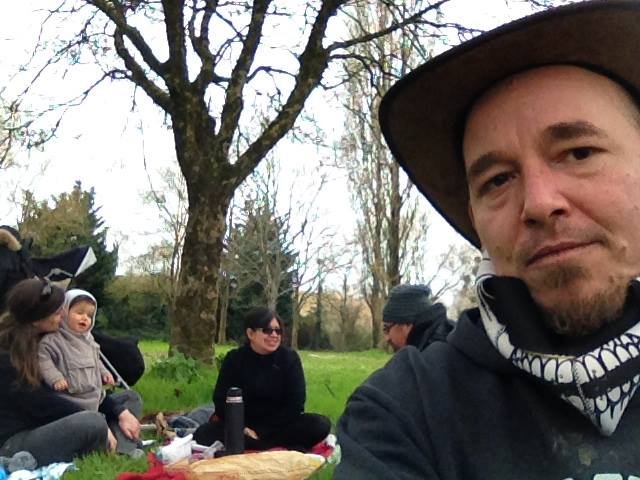 This is europe, and this is winter time... But a real biker only needs a road, be it cold, rainy or snowy, the roar of the engine and owning a proper set of biker leathers are enough to cope with whatever weather it happens to be.
Sunday was a warm winter day, 1degree C and the intruder was idlying at some nice 80C being air cooled they are hot like hell so not so nice in summer time they make a perfect winter bike that keeps you warm.
Well, after the oyster we were ready to go back home and we realized my son was shivering (usually one looses about 1 or 2 C by the river) and i was letting the bike idle to reach riding temperature and we decided to sit my son on it while we waiter...
He was thrilled, he owns a little pushbike made of wood called the early rider and it has a mean chopper looks and there he was in a loud chopper (My mistake: un silenced Highway hawk straight pipes, but they look and sound mean just your hears bleed after a long ride hahaha)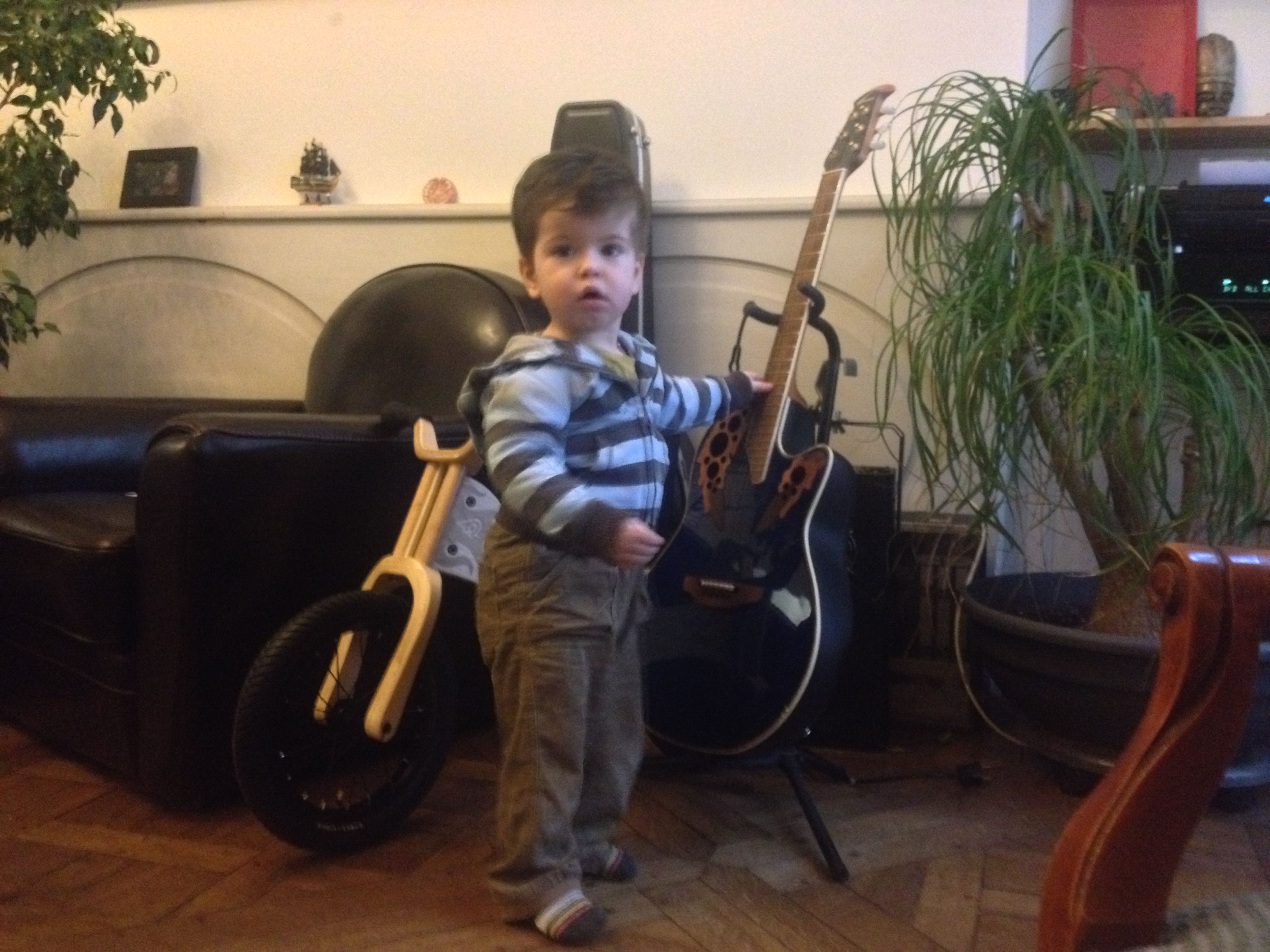 So obviously he was warm on an idling huge chopper motorbike (I might tell you some other day how i spend a lot of time with the engine disassembled in my living room while restoring and modifying it but not today) and he wanted to ride with dad...
My wife refused categorically, but once back in the stroller my son started shivering again, so i insisted a little, i had figured out since the teardrop shaped tank covers my knees it should not be unfeasible to sit my son in front have his legs under the tank and holding him with my own legs (Easier said than done with forward controls but still feasible... )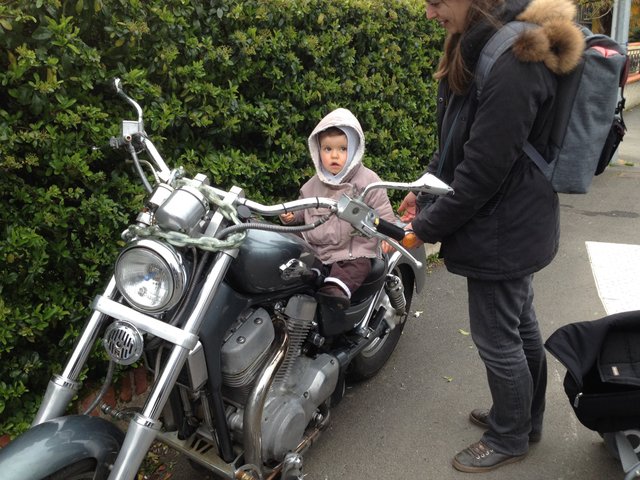 So she accepted wrapped him in a polar blanket and I made a makeshift harness with spider bunjee cord to secure Valentin to me, we set him and while a very unconvinced wife left on foot with the stroller towards the tramway station, i set off with Val to join her there.
I never seen him so happy and exited, he forgot he was cold, he forgot everything, the exhilaration from his smile was enough to convince me that being a biker is a genetic disorder, and my son inherited from me.
I cannot wait for him to be of age to own his first micro bike... But well I think it will be wiser not to do this again, i am sure i must have broke at least 10 road rules and laws... And probably if the police had caught me my son would end in social services... So I wont advice you try the same.
Al the same was a great day, my son is an early rider and i hope you enjoyed this little adventure that changes from the constant bitching my posts usually are.


Thanks for reading!
If you like my stuff you know what to do, i'll sure be honored...

Disclaimer: To whoever may concern, the above works constitute a text of fiction emanated purely and solely from my imagination, and cannot and should not be accepted or proposed as evidence (And i had somewhere a helmet... )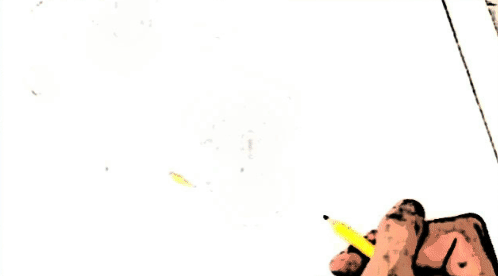 Este bello GIF animado lo realizo el amigo @jimramones y lo pueden encontrar aqui: Como realizo mis sueños