From the very moment we are born into this world, we grow and age and flow with the progress of time. As time progresses, we cross paths with many people in our lives; some become temporal acquaintances for the time we'd be with them, some would be with us for a long time, and some would help mold us into the person we should be, but in the end we're left with friends, real friends who'd be with us for a long time. It's a few of these real friends that I happened to meet yesterday.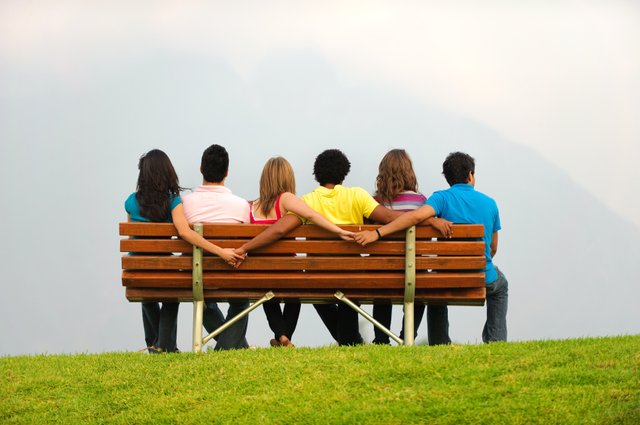 Source
About three years ago when we had to go our separate ways after taking our last WASSCE exam, I knew remaining in contact with these guys was going to be a hustle since I didn't have a mobile phone and was in no situation going to be getting one in the near future. So I decided to go with my little principle of, "If we're meant to be then I'm going to meet them again in the future". Well it did take over two years for me to actually get to see them again we all went for "Home Coming" at our Alma Mater.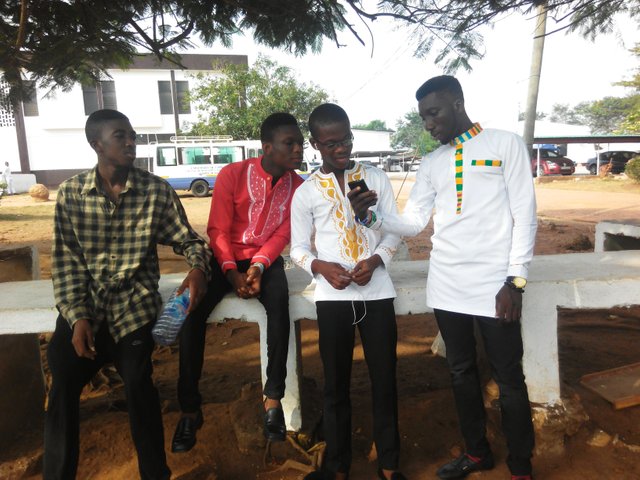 (Samuel Edzie,Daniel Odumang,Nigel Ofori, Richard Kissiedu) From the left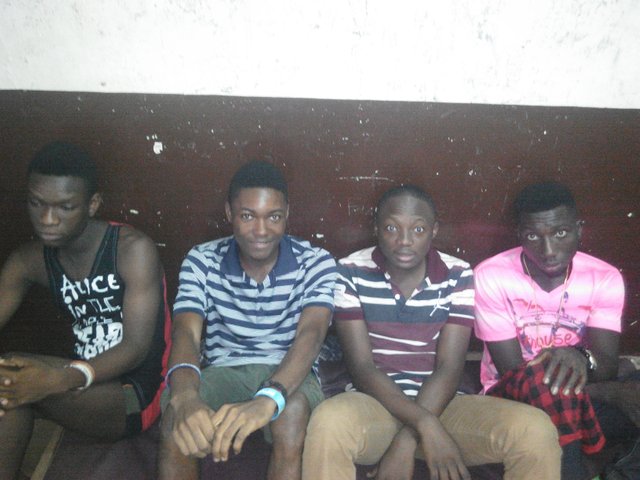 We just relaxing in outside the dorms for cool airCaleb and good old me()
Anyway, a year later from then,specificaly two days ago Nigel sent an Invite to Daniel, Thankson and 1 and the timing was just so perfect because we all had business doing somewhere near where he lives. My business made me go later so I didn't get to spend a lot of time with Daniel and Thankson but I did have a fun time with Nigel.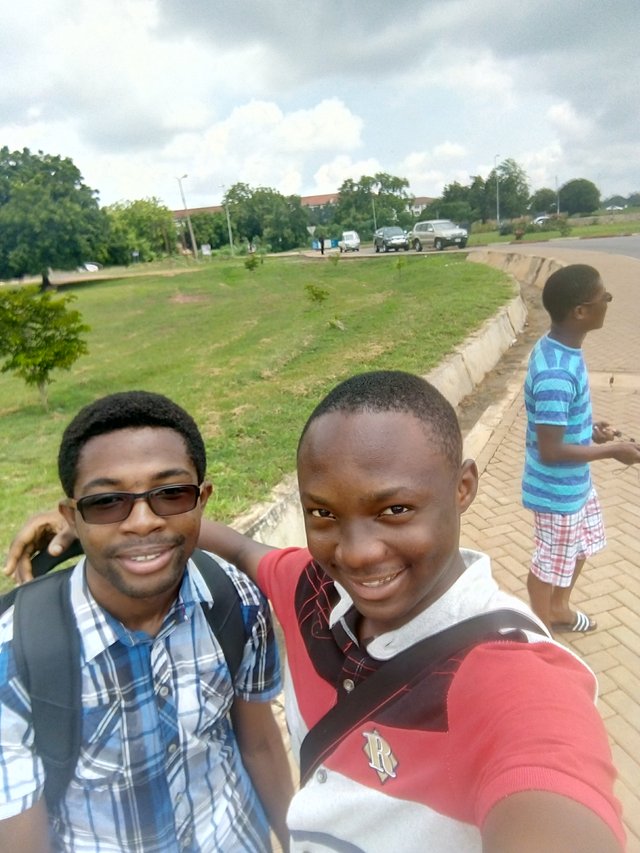 It's a shame Thankson had to hurry back home😣, and Nigel hiding from camera at the back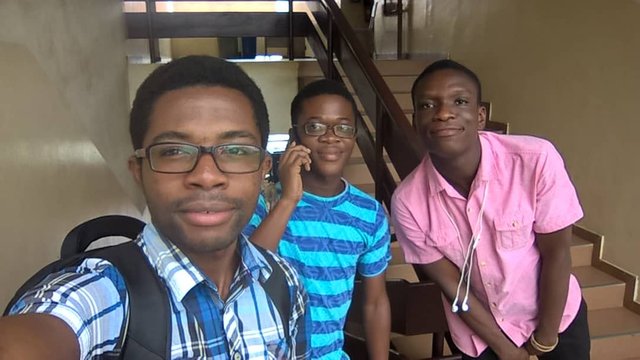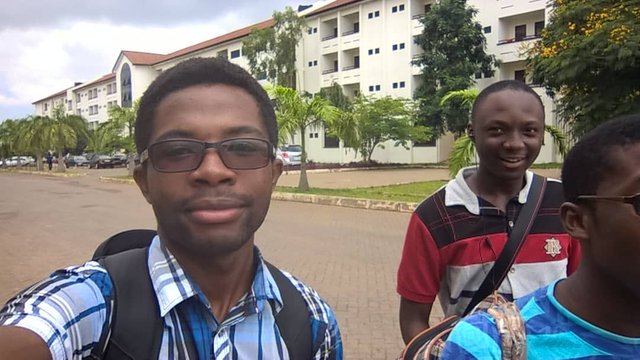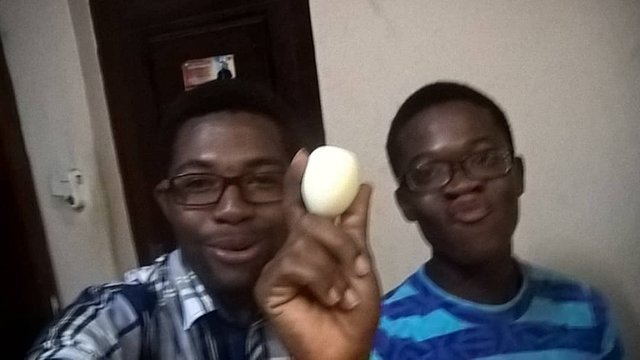 It seems they had a lot of fun behind my back whiles I was still absent and only got to have the crumbs of the fun, but still it was great to get to see them again. I also used the time to explain to Nigel more about steemit since he's been interested ever since I introduced it to him. I helped him set up his account and now he's waiting for approval. He has nice and really great message that he'd share here on this platform. Even his room mates' interest were peaked on the subject matter. They felt that it was a really great initiative and would contact when they were ready to join.
"We're bumping temporarily into each other as our paths cross". That's a quote from the "Descendants of the Sun" korean drama that I loved a lot. With some people, our paths just cross each other temporarily; with some, our we keep bumping into each other temporarily as our paths cross; whilst with others, our paths are intertwined. Just because we path our ways or climb to a different social level doesn't mean we should forget about those who were with us in good times and in the bad times,; those who made us laugh while we teased each other, because they were a contributing factor to who we've become.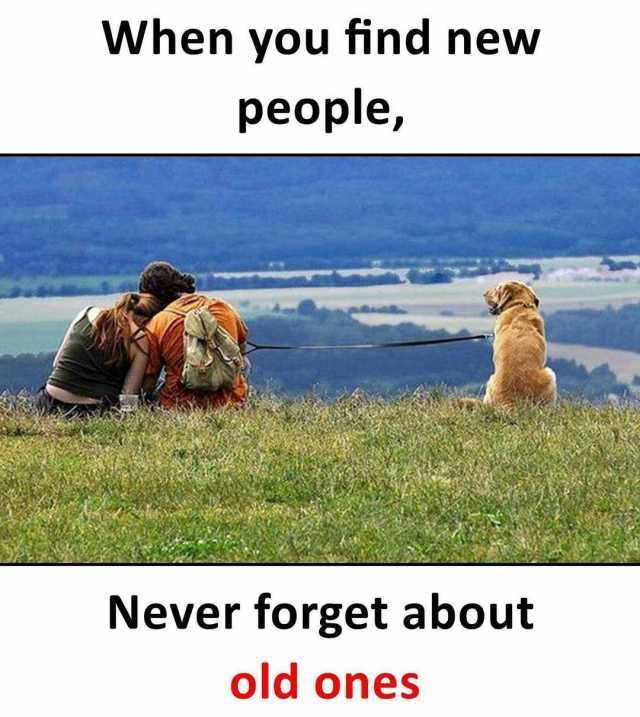 Source
THANKS FOR READING AND HAVE A BLISSFUL DAY